Let's get those insides fired up, shall we? It's day five of our Periscope Horoscope series: 16 Days Until 2016. Today, Tali waxes on the Aries moon and the the Uranus-Mercury square, bringing in masterful acupuncturist and herbalist (Aries!) Inderjeet Ramgotra to discuss the herb ashwagandha and demonstrate a sun salutation. Watch the broadcast here—and do some yoga!—or check it out for the next 24 hours on Periscope.
Tune in daily because we'll be guiding you through a starpowered countdown to 2016 between now and January 1st. You can even ask us live questions while we're recording. It's just like having brunch together, talking about the cosmos like old friends do.

What does 2016 hold for your sign—in life, love and career?
Our 2016 Planetary Planner ebook comes out Monday, December 21. Pre-order it now and you'll be entered in our giveaway to win amazing weekly prizes…plus a chart reading with us!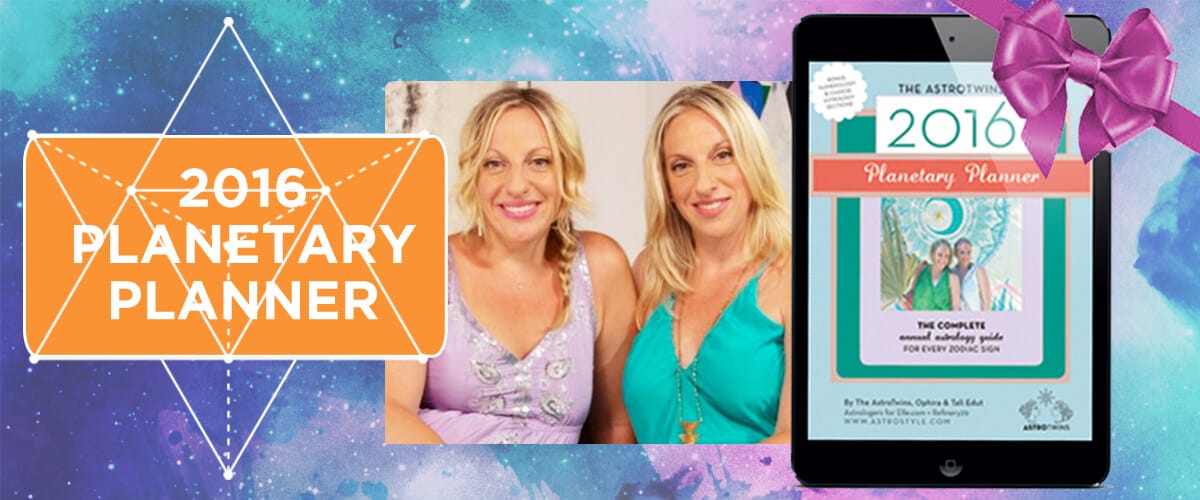 Pin