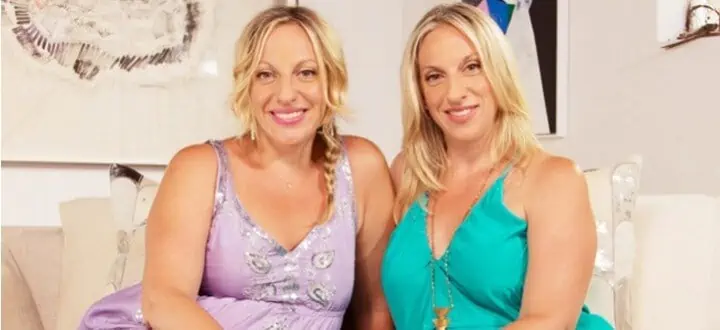 Astrology Fundamentals with The AstroTwins
Master the basics of astrology and chart interpretation! We've teamed up with Mindbodygreen to teach you the must-know tools of birth charts and astrology basics. Learn at your own pace with our full-color workbook and video modules. 
Do you ever wish you had an instruction manual for your life? A tool for decoding your best moves in love, career, personal relationships—for all the big decisions you have to make every hour of the day?
The astrology chart IS that guide—a road map to your soul's true purpose and how to thrive by the stars…right here on earth. If you're ready to move beyond the generic daily horoscope, this class is for you!
In this class you'll learn to:
Understand the planets, zodiac signs and houses

Go beyond the generic daily Sun sign horoscope into deeper, full-chart interpretation
Use astrology for love, compatibility & financial success

Put together the puzzle that explains how every human being ticks! 

Gain practical tools for applying this knowledge to your everyday life for ideal timing and navigating challenges
Become masterful at interpreting astrology charts, even if you're a total beginner!
Get the Astrology Fundamentals course here.
Raves for The AstroTwins' teaching style & course:
"I just completed your course and I absolutely loved it!! I learned so much new information and it has completely reignited my passion for astrology. You are amazing at what you do, thank you for sharing your knowledge and gifts."
"Words can't explain how much I enjoyed this class and how much it has helped me dig deeper into myself. I've made various attempts to study astrology, but this course boiled the concepts down in a way that I could understand."
"Ophira and Tali are not only gifted astrologers, they're exceptional teachers and communicators. Patient and passionate, they deliver these fascinating lessons in a clear and understandable manner."

"The message was so simply and beautifully crafted. Bravo AstroTwins!"

Step by Step: What You'll Learn in Each Module
Pin
Astrology Fundamentals is broken down into 9 "modules" (lessons) so you can learn at your own pace, with each lesson building upon the one before. We believe that people learn best in this cumulative way—and we've made over 20 years of knowledge digestible enough for students of any level!
See the complete syllabus and what each module includes here
Module 1: Getting Started with Astrology Fundamentals
Module 2: Decoding the Symbols in Your Birth Chart
Module 3: Using Your Chart & The 3-Part Puzzle To See What's In Store for You
Module 4: Using Your Chart to Identify Natural Talents, Strengths & Challenges
Module 5: Using Astrology for Wealth, Prosperity & Abundance
Module 6: Using Astrology to Find Fulfillment in Love & Elevate Your Relationships
Module 7: Plan It By The Planets: Using Astrology to Time Big Decisions & Events
Module 8: Continuing Your Cosmic Journey
Module 9: Quick Tips from The AstroTwins
Join us for an astrological adventure—one that will change your life and empower you with the ability to navigate any situation. Get the "instruction manual" to yourself and a road map you can use for everything from love to career to family to personal happiness. We can't wait to stargaze with you!