A look at the stars from down under: Our tour of Australia with Origin Energy's new Predictable Plan.
As astrologers, we know oh-so well that people don't like surprises. Flowers, gifts, a bonus check—sure. But when it comes to love and money, our readers and clients want to know what's ahead. Predicting the stars has kept us busy—and fulfilled—for over 20 years. Great peace of mind comes from knowing what to expect. Even if it's not the news you hoped for, at least you can plan and prepare. What a relief!
So we were intrigued and delighted when Origin Energy invited us to Sydney, Australia for a week to help them launch their new Predictable Plan—an Australia-first program that allows Origin customers to get a flat-rate energy bill, based on their actual usage.
Brand Ambassador Adventures Down Under!
Eye masks and iPads in hand, we boarded our 15-hour flight from L.A. to Sydney in the thick of March eclipse season.
In astrology, eclipses are all about taking a bold leap into the unknown. This spring's brought two firsts: A first trip to Australia and a first time being brand ambassadors for a major national company.
Helping people save money and find peace of mind…all while talking astrology? We were glad to be spokespeople for that!
Pin
Australia: A New Favorite Place
Australia is a country we've been connecting with energetically for years. We were columnists for ELLE Australia, have many wonderful reading clients there and every year, an amazing Aussie attends our Tulum astrology retreats.
Sydney is absolutely gorgeous—it felt like a mashup of all of our favorite cities. It had the poshness of Europe, the palm trees of Mexico and L.A., the vibrant glamour of New York City.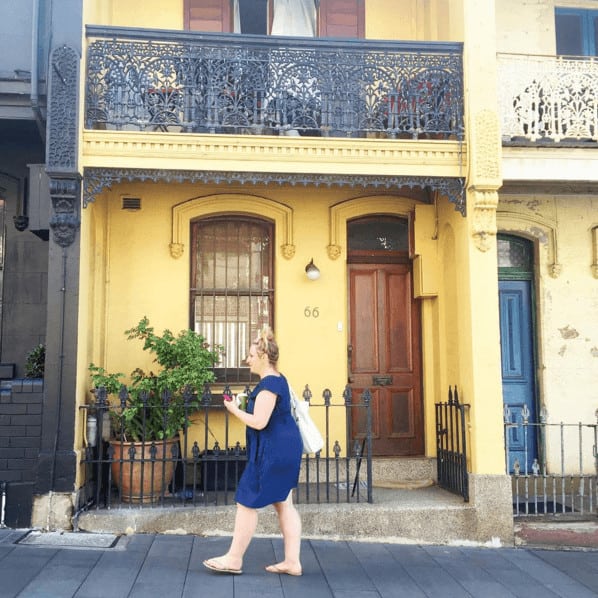 Predicting Energy Usage…and the Stars
As it turns out, astrologers and energy companies have more in common that you'd think. Origin's research showed that 43% of Australians feel uncomfortable with surprises, and that their wildly unpredictable energy bills actually top the list of unwanted surprises. Go figure.
So, the Predictable Plan was hatched: Much like we do custom chart readings, an Origin specialist talks to a client about their usage, determines a flat monthly rate, and that's what you pay for 12 months, no matter how much electricity you use. After a year, the plan is reevaluated to match your actual usage, meaning your bill could be even lower.
Hello, America—we NEED this! (Cough cough, Con Ed, ahem.) After surviving two "polar vortex" winters where our New York electric bills TRIPLED during a couple frozen-tundra months, we can attest to the dreaded stressful sticker shock.
Pin
Media Moguls: A Whirlwind Tour
On our first day in Sydney, we were determined to fend off jet lag. So like two adventurous Sagittarians on a mission, we grabbed a map and set off on a four-hour trek through the city. We hoofed it through all the cutest neighborhoods we could find: Surrey Hills, the up-and-coming Redfern, and the funky Newton. By the end of the day, we already had a sense of the city's geography.
Then it was rest time because the next day began our big media tour. In the span of three days, we visited over 20 media outlets, talking about astrology and celebrities, parenting, fashion, beauty trends, politics (the Aussies are as scared of Donald Trump as we are!) and of course, the Predictable Plan.
We especially loved being on the "Nova Nights" radio show with Australia's beloved host Smallzy, an Aries who shares our Scorpio moon sign. We did some serious cosmic bonding in the studio!
Another fun highlight was telling one of the Today EXTRA morning news hosts, David Campbell, that he was a woman in a past life! (His south node/past life sign was in Cancer.) Luckily, like a good-natured Leo, he got a laugh out of it—but his Virgo co-host Sonia Kruger probably laughed harder!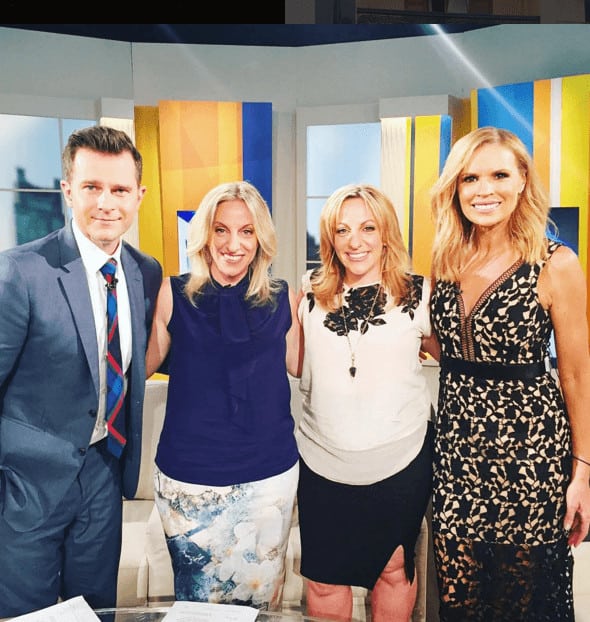 Australia: An Aquarius-Ruled Country
Each country has a ruling zodiac sign, based on the date it was founded. Australia Day is January 26, making this country an Aquarius nation.
Interestingly, Aquarius is ruled by the planet Uranus, which governs electricity (hello, trendsetting Origin!) and innovation. Aquarius is also the humanitarian sign, so no surprise this country would blaze a trail for a fair and equitable energy plan. The minor ruler of Aquarius is Saturn, which rules structure and—wait for it—predictability.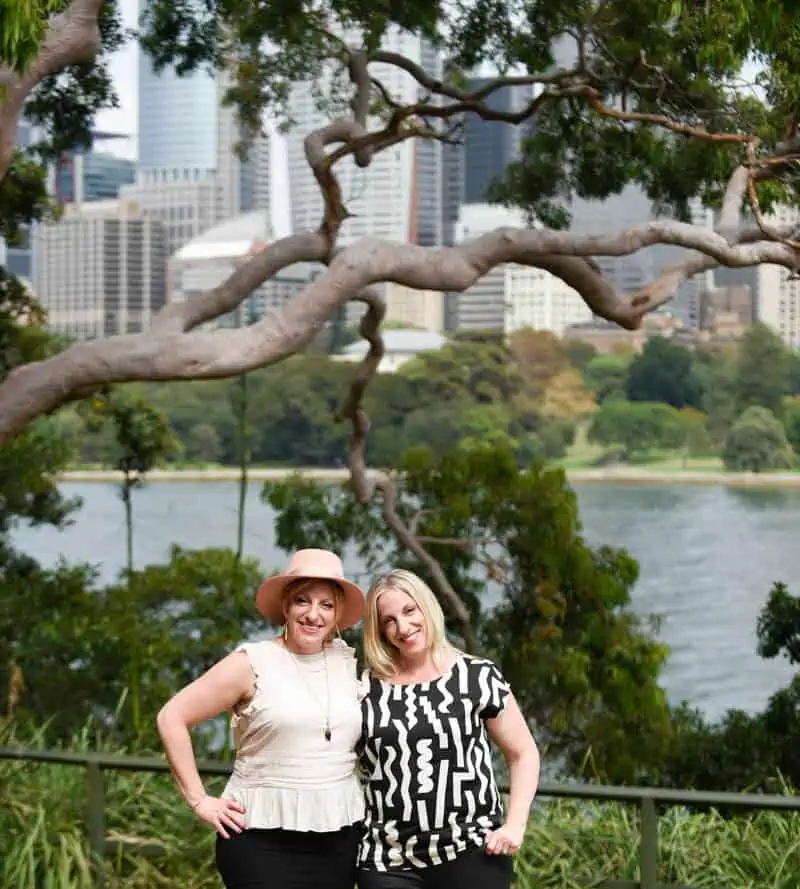 Pin
And in true Aquarian style, Origin did something cutting-edge for a power company: Letting a couple of astrologers represent their well-established brand. Pretty damn cool, if you ask us. They even asked us blog about how your zodiac sign determines your energy usage. Fun idea!
Aquarius is one of the friendliest signs, and the people we met were all so nice. (Yeah, we know every tourist says that—but they were.) The laid-back Aquarian vibe was evident—all the way down to the beachy-meets-urban culture of Sydney. Unlike in the U.S., which is ruled by touchy-feely Cancer, Australians didn't feel the need to turn every conversation into a teary-eyed confessional or dramatic reality-show saga. They sure are fascinated with OUR celebrities and their antics. Everyone wanted to know about the reading we did a few years ago for Beyonce—which, granted, was a career highlight!
We even bonded with our awesome drivers Anthony and Stephen (fun fact: they had just driven the Hollywood Medium Tyler Henry around!) and the team from Origin and OneGreenBean media. Of course, everyone got their chart read in between appointments. Astrology is just irresistible like that!
We ended our trip with a visit to Bondi and the famous Bondi Beach (no Hugh Jackman sightings, sigh). And although it may be something like the Times Square of Australia to the natives, we loved every sand-filled and sunshine-soaked second. We're already plotting how soon we can get back for another visit. Thank you, Origin, for the experience of a lifetime!
Pin
Read, watch & listen to the interviews with the Australian press:
Daily Mail Talks to The AstroTwins
Daily Mail
The AstroTwins Forecast Fashion's Future
Harper's Bazaar Australia
AstroTwins Predict Future Beauty Trends
Cosmopolitan Australia
Pin
So a baby could be on the cards for Leonardo DiCaprio, according to The AstroTwins
Cosmopolitan Online
Smallzy's Surgery Podcast
Nova Nights Radio
This Year's Biggest Celebrity Questions Answered
Yahoo! 7
What Happened When The AstroTwins Predicted My Future
FrankiHobson.com
Astrologers Predict Who Will Win The Logies
Huffington Post