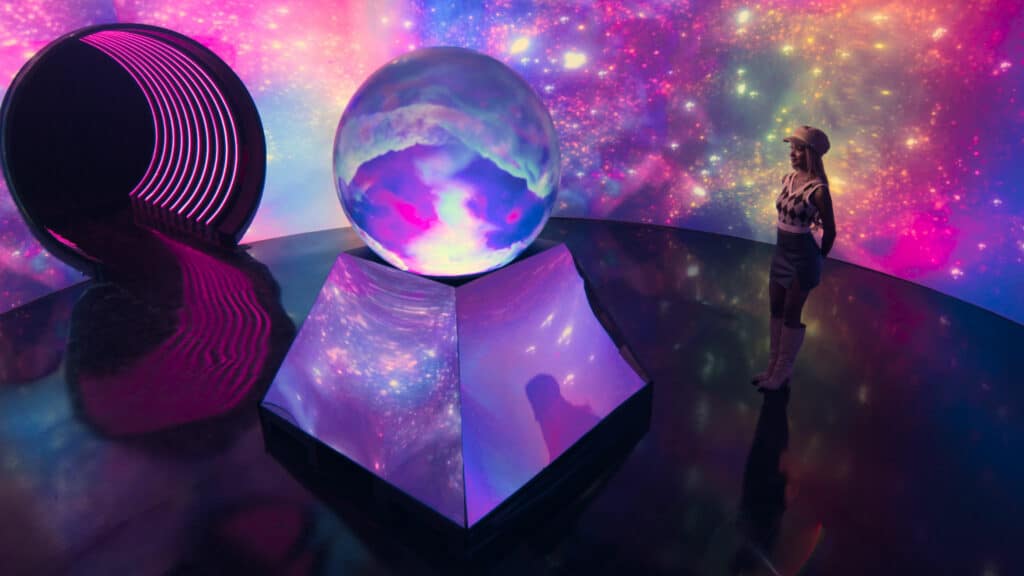 Actress Cree Summer added her mystical touch to The AstroTwins' advice on Amazon Prime Video's Cosmic Love, the first-ever astrology reality dating show. Known by many as Freddie from A Different World, Cree served as the post-production voiceover artist and the show's mystical being, The Astro Chamber.
During the production of Cosmic Love, The Astro Chamber was scripted and voiced by The AstroTwins, the show's official astrologers and matchmakers. The four main cast members, AKA The Elements, were guided by The AstroTwins' advice in each episode.
In the final production of Cosmic Love, viewers can watch in-depth astrology guidance from The AstroTwins in Amazon X-Ray videos that correspond to each episode. Cree Summer provides the narration and voice work for the show.
If The Astro Chamber's voice sounds familiar when you watch Cosmic Love, no surprise. Cree Summer has done hundreds of voices, most notably that of Susie Carmichael on The Rugrats, Penny on Inspector Gadget and Kida from Atlantis: The Lost Empire. This Canadian-American Cancerian is also a talented actress, singer and musician.
This post will be updated
Cosmic Love debuts on Prime Video in August 2022. Get on the list for Watch Party invites and premiere announcements!