in partnership with HBO Max
What's your Mercury sign? The buzzy planet of socializing and communication says so much about what you stream and who you bond with.
Here at Astrostyle, our team meetings often turn to talk of our favorite series and shows. Since we're all working remotely, the characters, plot lines and action create connective tissue, just like our zodiac signs do. As spring begins, our social sides are blossoming. As such, the characters we invest in through watching shows and series are like the common friends of our crew. And this got us thinking about how everyone's Mercury sign figured in.
We've extensively analyzed female friendship series, like HBO Originals Sex and The City, Girls and Insecure. Recently, we've been exploring the connection between Mercury and the characters each of us vibes with. Why do some of us feel soothed by the relatable messiness of Issa and Hannah while others live for the shameless ambition of Molly and Marnie?
As a result, we took a peek at our Mercury signs for clues. You can find yours too, using our Mercury Sign Calculator. Mercury's placement in the zodiac at your time of birth provides fascinating insight into:
What you stream, read, converse about on social media and text to your friends
What characters you connect to
The storylines that move you
The narratives you learn from and relate to
How Mercury shapes current trends:
What's trending? Mercury's current station in the sky also plays a role in shaping cultural conversations that we're all having in any given moment. This buzzy planet spends an average of three weeks in each zodiac sign, coloring our collective interests accordingly. During its notorious retrograde periods, Mercury hovers in one sign (sometimes two) for over two months, churning up scandalous headlines and #BTS gossip…AKA the stuff that biopics are made of!
Mercury in Pisces: March 14-April 3
From March 14 to April 3, 2021, Mercury is traveling through watery Pisces, drawing us toward the fantasy genre, animation and anything that stirs up the well of deep compassion within us. Unleash the Mercury in Pisces feels with the Max Original series, It's A Sin. Set in 1981 London a group of young, gay men arrive for a life of greater freedom. But as the HIV and AIDS epidemic unfolds, they grapple with prejudice, pain and their newly awakened activism.
Mercury in Aries: April 3-19
From April 3-19, Mercury moves on to combative Aries, heating up the action genre. That's right on time for the highly anticipated showdown of Godzilla vs. Kong, in theaters and on HBO Max March 31—and streaming on HBO Max for 31 days from theatrical release. If you have little ones, get them fired up about cooking with the Max Original series Baketopia, filled with all the challenges and excitement that Mercury in Aries lives for!
Your Mercury Sign: Curate Your Watchlist
What should you be streaming, according to Mercury? The planet's placement at your time of birth is a galactic GPS for finding movies, series and shows that suit your tastes. We took a dive into HBO Max's extensive catalog. And we curated genres, shows and characters that align with your Mercury sign.
Find your Mercury Sign: Cosmic Calculator
Enter your date, place and time of birth to find your Mercury sign. (Don't know the time? Use noon or your best estimation.)
A note to all the astrogeeks out there: Because of its orbit, Mercury is always within 28º of the Sun in the zodiac. That means, your Mercury sign will either be the same as your Sun sign, or conjunct (one sign away). The house placement adds another layer of information, but you must know your birth time to calculate this correctly. Calculator created by Astro-Seek.
What YOUR Mercury Sign Should Watch Now:
Mercury in Aries or 1st House
With dynamic Aries as your Mercury sign, you have a quick mind and a short attention span. Your watchlist should be action packed. Think: movies with serious soundtracks and protagonists overcoming life-threatening dangers all while the suspense crescendos and time runs out. Aries is a fire sign and the zodiac's warrior. Let's see those explosions, pyrotechnics and epic fight scenes! For the tamer among you, opt for a David and Goliath story where an everyday hero goes up against a giant (or bully) to fight for their principles.
Characters You Connect To: Renegade trailblazers whose heroic shows of strength defy the odds—and the rules!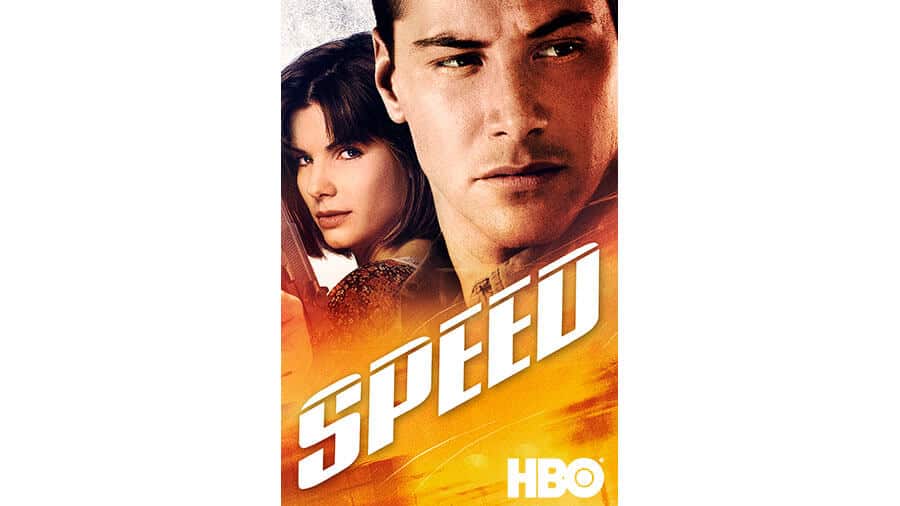 Stream this on HBO Max: Speed (HBO)
Flash back to a retro Keanu and Sandra Bullock as they stop a bomb from blowing up a city bus by keeping its speed above 50mph.
Mercury in Taurus or 2nd House
What's the rush? Mercury in slow and sensual Taurus thrills at the delicious unfolding of an epic saga. And if it pays homage to a decadent bygone era, you're done! The costumes, the sets, the music: this detail-loving Mercury sign notices all the layers. Period biopics, romances—or both—are your cup of Yorkshire Tea. For the more down to earth among you, it takes exactly 0.2 seconds before you're sucked into a wilderness survival show.
Characters You Connect To: Tough nuts who can only be cracked by the power of love—or their love for their family and their craft.
Stream this on HBO Max: Stylish with Jenna Lyons (Max Original)
There's plenty of eye candy in this reality series that follows fashion icon Jenna Lyons, the former Creative Director of J-Crew as she redecorates her friends' New York City brownstone. Simultaneously, she hosts a challenge for a group of up-and-coming creative associates vying to be part of her team.
Mercury in Gemini or 3rd House
Gossip! Scandal! Complicated entanglements! You're here for it all, with Mercury in the tea-spilling sign of the Twins. Whether the plot centers around cynical teens or hardened detectives, you're hanging on to every word. (And probably texting the quotables to all your friends.) For this loquacious Mercury sign, dialogue is everything. And it should be real enough to be relatable and dramatic enough to leave you on the edge of your seat.
Characters You Connect To: Fast-talking boundary-breakers who never lose touch with their inner teen
Stream this on HBO Max: Genera+tion (Max Original)
This coming of age series centers around teens in a conservative community who are breaking through boundaries—and binaries—as they explore modern sexuality in all its forms.
Mercury in Cancer or 4th House
Pass the tissues! With Mercury in deep-feeling Cancer, you like being moved to tears by storylines, whether they're biopics, scripted or documentaries of people who have overcome odds. Narratives involving women, children and families are Cancer faves—and you never met a cooking or home decor show you didn't like. While you don't mind some warm-fuzzies, you hate cliche. It's the complexity of emotional interactions, such as the overcoming of trauma and grief, that tugs on your delicate heartstrings.
Characters You Connect To: Powerhouse women circumventing obstacles, courageous loners, brooding empaths, people fighting for their families
Stream this on HBO Max: Tina (HBO Original) launches 3-27
The iconic Tina Turner shares never-before-seen footage and interviews in this unvarnished documentary about her rise to stardom juxtaposed against life as a survivor whose past is never fully behind her.
Mercury in Leo or 5th House
Jazz hands are not required, but with Mercury in theatrical Leo, you don't mind when they make an appearance. Big, bold, cinematic effects are what you're looking for, from eye-popping animation to superhero action flicks to over-the-top musicals. Leo is the zodiac's royal, and with this Mercury placement, you'll watch anything involving a king, queen, emperor or modern-day imperial with access to wealth and power. On down-to-earth days, you're a sucker for a schmaltzy rom-com or any heart-melting show involving a talking animal!
Characters You Connect To: Showstopping drama queens, honorable royals, noble superheroes, die-hard romantics, animal lovers
Stream this on HBO Max: Pitch Perfect (HBO)
You might add "start an a-capella group" to your bucket list after watching (Leo) Anna Kendrick get lured into singing with The Bellas. Regardless, there's a reason this movie became a cult classic, especially since the raunchy humor is as on-key as the songs.
Mercury in Virgo or 6th House
Analyze this? With Mercury in detail-driven Virgo, you're like a private investigator and high-powered psychoanalyst rolled into one. No soundbite or clue eludes you. Picking apart a plotline and speculating on the characters' motives is as entertaining as the show itself! You learn a lot from watching people work through tense interactions, whether in a scripted drama or on reality show with a troubled castmate. Since Virgo is the sign of service, you can't pass up a documentary that wakes people up to important issues from the environment to wellness to social justice.
Characters You Connect To: Complex, layered people trying to live their best lives while navigating their issues. Mission-driven activists who are making the world a better place.
Stream this on HBO Max: Animals (HBO Original)
In this adult animated series, squirrels have existential crises, pigeons question their gender and socially awkward rats obsess over impressing the ladies. Their neuroses are hilarious…and *glug* relatable. Hey, at least you're not the only one!
Mercury in Libra or 7th House
Breathtaking visuals, elaborate hair and makeup, legendary love affairs: Libra is the sign of beauty and romance, and you want to be swept away by whatever you're streaming. Having Mercury in this fair-minded zodiac placement blesses you with a keen sense of justice. The tense interplay of a courtroom drama draws you in as much as the nail-biting "will they or won't they?" of star-crossed lovers. Biopics and documentaries about people who fight for the underdog also appeal to your innate sense of equity. For the most part, you could do without the noisy explosions, fight scenes or jarring effects. The payoff of justice being served or a happily ever after is more than enough!
Characters You Connect To: Die-hard romantics, fashionistas, peacemakers, attorneys defending the underserved
Stream this on HBO Max: The Bachelor or The Bachelorette
Now that spring is in the air, who couldn't use a solid binge of rose ceremonies, one-on-one dates, and (hopefully!) a ring, in the televised "journey" to everlasting love?
Mercury in Scorpio or 8th House
What's really going on here? With investigative Scorpio as your Mercury sign, you have a mind like undercover agent. Anything too obvious is too good to be true, as far as you're concerned. Buried motives, secret agendas, raw desire—and all the suspenseful buildup surrounding it? This is what keeps you enthralled. With your sensitivity to color and light, the way the footage is shot matters a lot. FYI: Mercury in Scorpio tends to prefer darker, moody visuals—anything that feels seductive with an edge of danger. But you're fully there for the guilty pleasure of a cheery-hued reality show, as long as it's packed with secrets, scandal and an "oh no they didn't!" scenes.
Characters You Connect To: Brooding loners, savvy seducers, trauma survivors, spies, misunderstood villains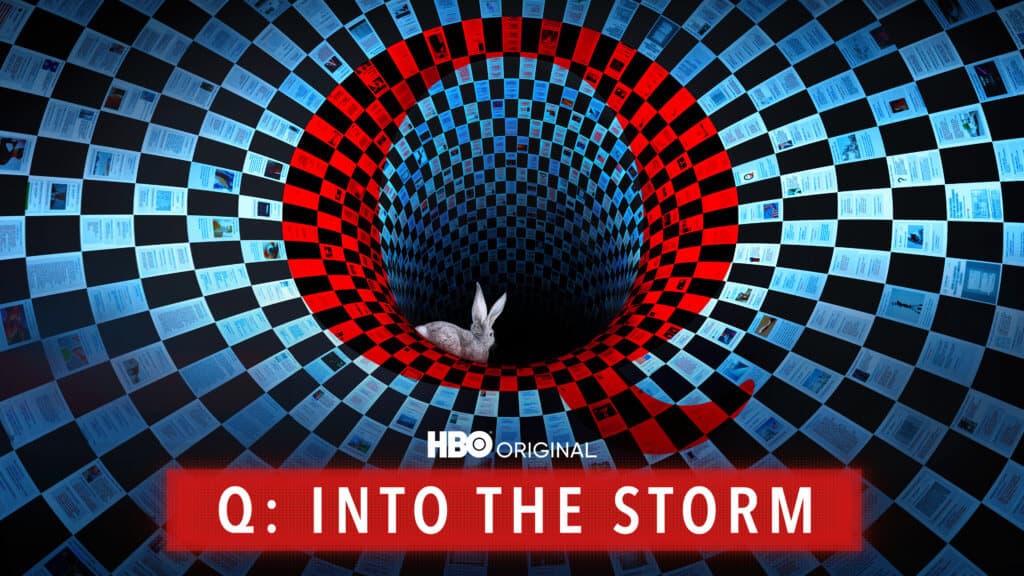 Stream this on HBO Max: Q: Into The Storm (HBO Original)
This series delves into a three-year global investigation of the anonymous character "Q," who started an information war, infiltrated politics and manipulated thinking with widespread conspiracy theories.
Mercury in Sagittarius or 9th House
Wise, witty and always in search of the next adventure, you want your screentime picks to make you think, laugh and experience something outside the norm. You appreciate humor in many forms, from savvy slapstick to the wry, intellectual variety. Travel documentaries or epic scenes shot in breathtaking international locales serve as passport stamps when you can't hop on a flight. Since Sagittarius is the ambassador of the zodiac, themes about cultural crossovers, racial equity and multicultural relationships are favorites for your Mercury sign.
Characters You Connect To: Quirky comedians, intrepid voyagers, indie-spirited rebels, cultural documentarians, nomads and freedom fighters
Stream this on HBO Max: The Flight Attendant (Max Original)
A flight attendant attempts to escape her past with a hard-partying, on-the-run lifestyle, but finds herself embroiled in an international espionage after a date with a passenger ends with a murder.
Mercury in Capricorn or 10th House
Money, power, respect! This prestigious Mercury placement piques your interest in status, family legacies and talented people rising to the top of their game. From dynastic royals (or mobsters!) staking out their turf to pro athletes training for a champion title, themes of dominance often figure in to your viewing selections. Capricorn is the zodiac's heroic protector, and this Mercury placement may lend a fascination with criminal justice narratives. While you may never admit it aloud, sometimes you'll root for the bad guy to win—as long as they're breaking the law for a "noble" reason.
Characters You Connect To: Everyday heroes with grit and determination, powerful leaders (and their scions), royal families, athletes, top celebrities
Stream this on HBO Max: Prodigal Son
The son of a serial killer grows up to be a gifted criminal psychologist, using the twisted logic he learned from his father to help the NYPD crack murder cases in this suspense-filled series.
Mercury in Aquarius or 11th House
Deductive reasoning? Steely logic? With Mercury in rational Aquarius, you stream like a scientist, picking apart the plotline dispassionately. But surprise! You're equal parts empath, tuning in to the subtle emotional dynamics of every scene. Because Aquarius is the sign of the future, you may be the first one to buzz about a new computer-generated VFX. You'll geek out for anything in the sci-fi genre or anime. Documentaries about activism, uprisings and other social movements are also major with Mercury in Aquarius, the sign of the disruptor.
Characters You Connect To: Scientist and technologists, activists, rebels, legendary rock stars and anyone who has brought about societal change.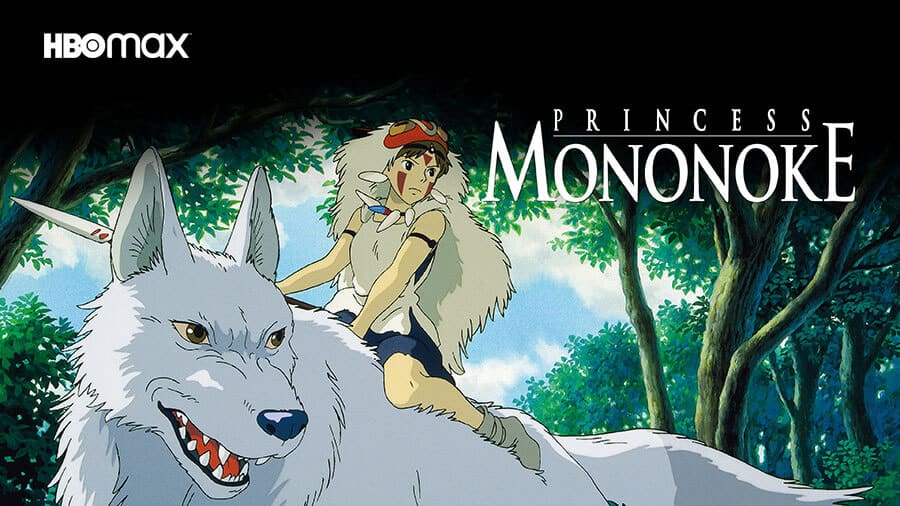 Stream this on HBO Max: Princess Mononoke
This movie by legendary Japanese animator and director Hayao Miyazaki may awaken your activist spirit as it centers around the conflict between climate and industry, humans and nature—themes that are ever-more urgent two decades after the film's 1999 release.
Mercury in Pisces or 12th House
With Mercury in this supernatural sign, nothing defies your imagination. An animated world filled with visual effects looks a lot like the one you occupy offscreen, since you're always halfway in a dreamstate. With this musically oriented Mercury placement, no movie is complete without a soundtrack that transports you to another realm. While Pisces rules fantasy, it's also the sign of sacrifice and escape. Disaster stories will keep you on the edge of your seat, whether they're documenting weather, crime or war—or involve otherworldly creatures like aliens, zombies or vampires. As long as the victims are saved in the end, your compassionate Mercury side is all in.
Characters You Connect To: Complicated superheroes, intuitives, misunderstood misfits, people who are willing to lose it all in the name of love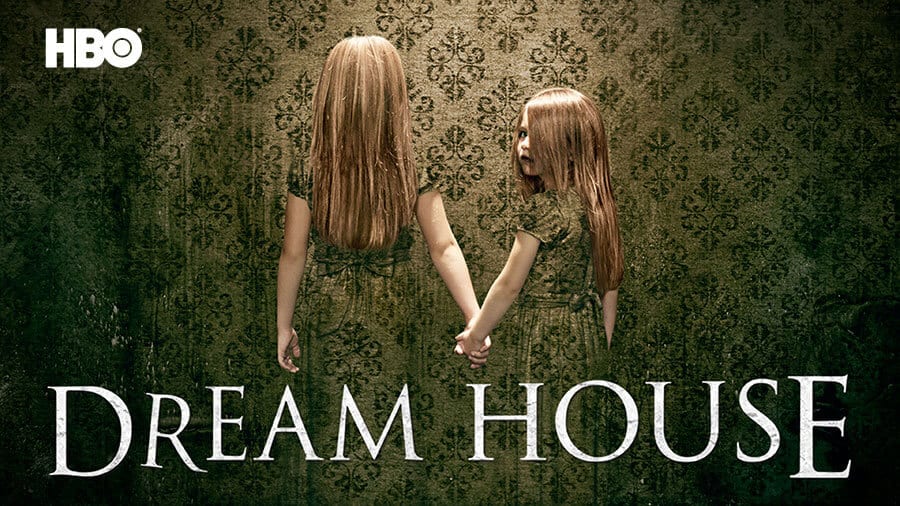 Stream this on HBO Max: Dream House (HBO)
In this psychological thriller, an idyllic suburban home hides the dark secrets from a writer's past—and its new residents slowly piece together clues to an unsolved mystery.
You can also read our HBO Max recommendations for your Sun sign with our bingeable 2021 watchlist here!