Lucky Jupiter visits the sign of peace, love and relationships from September 9, 2016 until October 10, 2017. Here's how Jupiter in Libra will rebalance life and love as we know it.
On September 9, 2016, global Jupiter cruises into Libra, the sign of interpersonal harmony and peace. And not a moment too soon: After a year of international turmoil, human rights setbacks and political unrest, the diplomatic vibes of Libra are needed to help restore equilibrium.
Jupiter will linger in Libra until October 10, 2017, a 13-month cycle that will spotlight partnership, cooperation and justice. Libra's romantic touch will soften the runway styles and remind us to be gentler and more tolerant. Jupiter only visits each zodiac sign every 12 years—this is its first time in Libra since 2005. After 13 months of Jupiter in detail-focused Virgo, we're ready for a dose of Libra's charm and balance!
Here are seven ways to work with the Jupiter in Libra transit to help manifest abundance in your life and in love. 
1. Don't hate, legislate.
Libra is the sign of justice, and global Jupiter sparks our desire to make the world a better place. You can do this in small ways, getting involved in a local cause (or running for office yourself!). Start a petition on Change.org or, since Jupiter rules travel, build some service work into your next vacation. You could even do some dedicated volunteer travel, lending support to a developing country's initiatives around issues like microfinance, clean water supply or housing.
On a macro level, Jupiter's entry into balanced Libra could herald a cycle of global harmony and alliance. Cross-cultural Jupiter was last here from September 25, 2004 until October 25, 2005. During this time, Condoleezza Rice was sworn in as U.S. Secretary of State, the first African-American woman to hold this post. This round, the U.S. is on the cusp of possibly electing its first female President. With global Jupiter in fair-minded Libra, the sign of the judge, everything from our laws to the Supreme Court could get a dose of tolerant energy.
Historically, Jupiter in Libra transits have even helped bring an end to war. In a previous cycle, Jupiter entered Libra on August 25, 1945. Days later (on September 1, 1945), World War II officially ended as Japan surrendered. The Oslo Accord—an effort to legislate Middle East peace—was signed during Jupiter's 1993 tour of Libra. At the signing, Bill Clinton orchestrated a historical and heart-stirring handshake between Israeli Prime Minister Yitzhak Rabin and Palestinian leader Yasser Arafat. Here's hoping that Jupiter's 2016-17 voyage into Libra will awaken our desire for peace once again.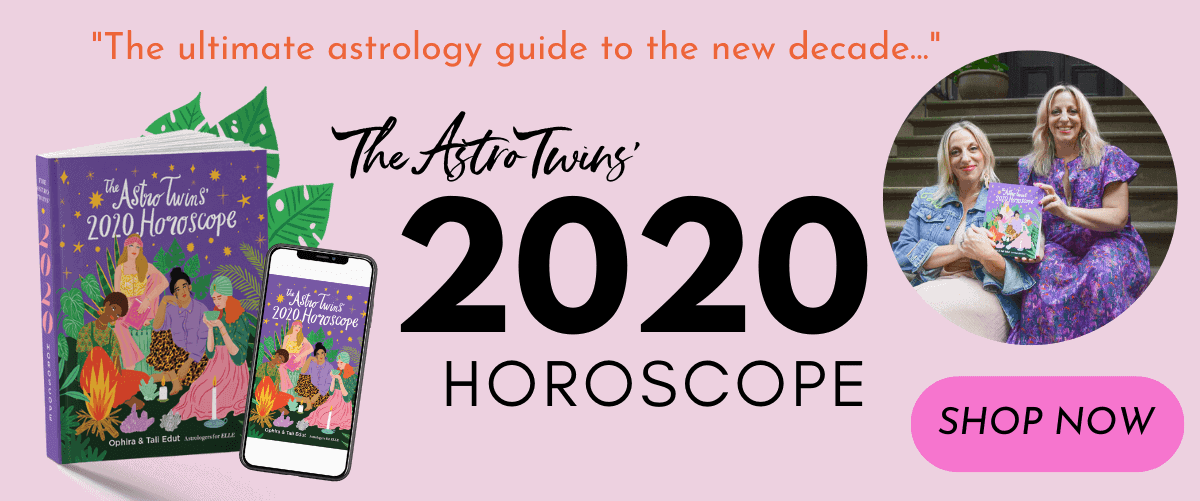 PinPin
2. Make art, not war.
Libra is ruled by Venus, the mythical goddess of art, beauty and compassion. This is an excellent time to channel our angst and frustration into creativity. There's a lot to be angry about in the world, and sometimes, the message gets across more powerfully through art. With outspoken Jupiter in aesthetic Libra, we'll see music, fashion, public art installations and gallery exhibits to center around themes of peace and tolerance. Fun fact: The Woodstock Music and Art Festival was held during Jupiter's 1969-70 visit to Libra. With Jupiter back here again, the Coachellas and GovBalls could become our millennial-era megaphones for a socially conscious message. Bonnaroo, Afropunk and other popular music festivals are already weaving charity into their mission. We could even take a page from Singapore's Music for a Cause, which combines five social causes into one concert.
While super-sizer Jupiter likes to go big, feel free to scale this idea to manageable proportions. Invite a traveling exhibit to your campus or local gallery, like Queer Threads: Crafting Identity and Community. Host a small film festival or an indie film screening to spread social awareness. Form a collective of authors, poets or playwrights under a shared philosophy and have a night of readings that donates proceeds to a cause. Get creative! If you want to start with the younger generations, here's the inspiring story of a school that sends kids to a meditation room instead of detention. Mindfulness over punishment? We love it!
3. Give your love life a massive makeover.
On a personal level, Jupiter will revamp our love lives while it visits Libra, the sign of romance and commitment. Love could be a topic that dominates everything from fashion stories to celebrity headlines to our own conversations. How can we be better partners? What does a workable relationship really require these days? What IS love, anyway? Given our longer life spans, multiple career and lifestyle changes and other ways the culture has evolved, the template for relationships we've inherited may not fit our needs.
With philosophical Jupiter at the helm, we'll be inspired to find new ways of relating. More people will move beyond the traditional marriage-focused mold to create interesting alternatives for partnership and commitment. Free-spirited Jupiter here could give rise to what's being called "the new monogamy"—life partnerships with more flexible rules, allowing each party to flirt or even have an outside dalliance or two. Of course, polyamory is not for everyone, but so-called "alternative" relationship choices may become accepted by the mainstream now. At this writing, same-sex marriage is legal in only 15 countries, and Jupiter in Libra could increase that count.
Anyone up for an Imago workshop? Jupiter rules personal growth and education. Seminars helping couples understand each other could reach new levels of popularity, too, as we'll all be eager to learn better ways of coexisting. Single people could move past the soulless Tinder era and create new ways of meeting kindred spirits, both virtually and in real-time.
Jupiter rules publishing and the media, so get ready for another wave of love and relationship books. The next iteration of "chick lit" and romance novel genres could arise. After all, Stephenie Meyer's Twilight series was first published during Jupiter's 2005 visit to Libra. This go-round, Bridget Jones—the original chick-lit queen—returns to the big screen with Bridget Jones' Baby. The movie premieres September 2016, just as Jupiter takes its first stilettoed step into Libra.
4. Commune, anyone? Join the shared economy.
In work and business, Jupiter can spark some fruitful collaborations. Finding an inspiring plus-one or teaming up with a complementary force will get us all further. Competition will give way to cooperation, as inspiring Jupiter reminds us to choose sharing over scarcity. Having strong "people skills" will be de rigueur for success during this Jupiter cycle. Get ready to practice your negotiating!
Jupiter's tour of collaborative Libra could be a boon for the shared economy. With new co-living spaces cropping up—such as WeWork's new furnished, apartment-style WeLive units—the 1970s commune is getting a millennial makeover. With the cost of living now unbearably high for many families, married-with-kids clans may decide to move into more communal arrangements where they can share the load of childcare, cooking, gardening and even growing their own food. Or maybe we'll see the rise of co-housing, a movement that is more about creating an "intentional neighborhood" than the kibbutz-style commune.
5. While we're at it, let's get some real "family values" in place.
Political pundits love to trumpet about "family values"—which is often a thinly-veiled code for, "Let's turn the clock back to the 1950s era." Women are an undeniable part of the workforce—and in communities of color, always have been. Yet, the U.S. is the only developing nation that doesn't mandate maternity leave, and is one of nine OECD countries with no paternity leave policies in place. If we really value family, then how about creating an economically sustainable world for working parents? With Libra's focus on justice, perhaps we'll finally see legislation that ends the gender pay gap and allows parents flexible hours and work-life balance. Will working mothers stop having to "lean in" to avoid being mommy-tracked? Jupiter in Libra could bring improved maternity—and paternity—leave laws and policies, like this one at Amazon. Or, we could all be inspired by Sweden, which has one of the most evolved programs on the planet.
Here's yet another opportunity to raise our collective voices and create a world that works for all. Paid family leave has been proven to have positive benefits for everyone—and that includes child-free workers, corporations, the economy, and the future generations of children who are being raised by sane and supported parents.
6. Mirror, mirror: Make your image and style count.
Make way for a beauty revolution! Jupiter in prettifying Libra could bring a romantic touch to styles. After a year of block heels, angled bobs, and cutesy rompers—courtesy of Jupiter in "gray is the new black" Virgo—fashion could make a sharp U-Turn. Athleisure and track suits could give way to bespoke and custom suits. Flowing ringlets and loose waves, pink and dewy cheeks, soft layers—think: Libra Kate Winslet in Titanic. 
Does your image need an upgrade? Jupiter in Libra gives you the green light for a style overhaul. Maybe it's time to find a new signature scent or go-to lipstick shade. Libra favors softer colors, so add some to your wardrobe. Try a pastel hue or a shimmery finish, even if you just accent with pink, sea green or baby blue. Since Libra is about teamwork, you could tap a stylist or a sartorially savvy friend to aid your efforts.
Vanity alert: Jupiter in Libra can make us a bit appearance-obsessed. YouTube launched in February 2005, during Jupiter's last visit to Libra. Then again, so did The Huffington Post, which brought Libra's democratic touch to the media and gave everyday folks a platform to publish their opinions. Could Libra selfie-queen Kim Kardashian find one more platform to own? She could astound us and become even more ubiquitous than she already is, unrolling a new platform or dipping a Yeezy bootie into yet another market segment.
7. But watch out for a snobbery streak.
Libra is the discerning sign of the judge, and decadent Jupiter here can bring out a haughty (and haute-y) streak. Libra Gwyneth Paltrow, whose GOOP webzine is a popular but polarizing arbiter of what's "in"—is busy opening an exclusive member-only Arts Club in Los Angeles. Located in the old Hustler Hollywood store, this chic new outpost will even have a no-swearing policy! The prim, posh and pedigreed pawprints of Jupiter in Libra are evident here—and getting an equally divided public response.
Let us all learn from Gwyneth's mistakes AND mindful moves. Exclusivity doesn't have to equal exclusion. Open-minded Jupiter in Libra can inspire us to gather in beautiful, well-curated spaces—without a hefty price tag and membership restrictions. But the human ego loves to feel special, which can lure us into elitism now. During this Jupiter cycle, beware the temptation to slip into Mean Girls-esque "you can't sit with us" behavior. Remember that Libra is all about balance. So enjoy your lovely things, but don't lose touch with what really counts: strong and supportive relationships. Libra is the sign of love, after all—and at the end of the day, that matters far more than any material item.
Image by Yuweiwi via Tumblr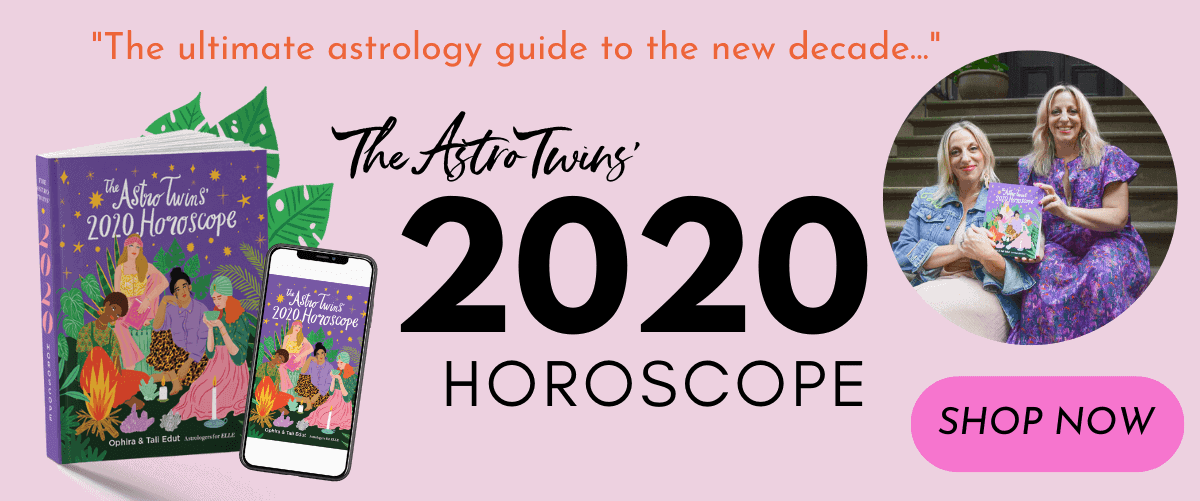 PinPin