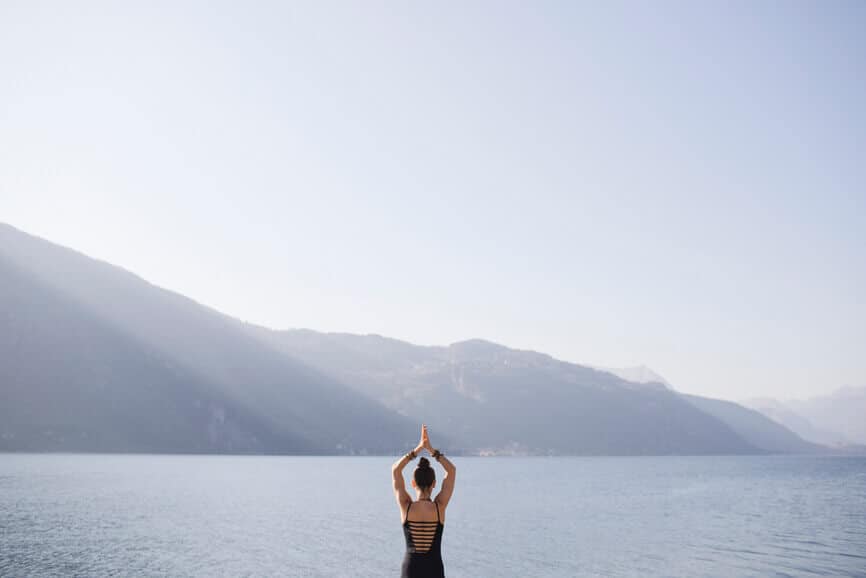 Power up your intuition with a Scorpio-season meditation from mystic-musician Brooke Dabalos that evokes the element of water.
Take a little time to realign—or to get in tune with the deeper corners of your mind! From October 23 to November 21, 2021, the Sun shimmers in Scorpio, one of the zodiac's three water signs (along with Cancer and Pisces.)
Intuitive, emotional and ultra-sensitive, water can be as mysterious as the ocean itself. This energy can be refreshing, or it can drown you in its depths. The magic of water can evoke intense dreams and borderline-psychic intuition.
Security is important during this time. After all, water needs a container, or it dries up and disappears. This meditation can restore serenity and help you tap your intuitive gifts. One of our favorite mystics and musicians, Brooke Dabalos (who is also a twin!), composed this original track just for us.
Feelings may arise while you float through this meditation. Are you holding onto a secret…or a grudge? Scorpio's deep-diving energy can plunge you into the vault of buried emotions. The four weeks of Scorpio season are the perfect time to bring them to light, to be synthesized, alchemized and crystalized as a golden lesson.
Scorpio Season Meditation focused on the Water Element
Learn how to integrate your swirling feelings this Scorpio season while dipping into the energy of the water element. There are two meditations from which to choose, depending on how much time you have: one is 10 minutes and one is a half hour. You could use the 10-minute one to supercharge yourself throughout Scorpio season. You could use the longer one when you have more time to devote to your meditation practice.
Photo by Michela Ravasio via Stocksy
---
About Astrostyle's Meditation Expert Brooke Dabalos
Brooke Dabalos (BrookeDMusic.com) is a musician, songwriter, poet, artist, intuitive medium, author, and Bay Area native. Brooke experiments with looping, beatboxing, piano, and she recently learned guitar. After a move to Portland, Brooke dove into healing arts and meditation practices, exploring a childhood interest in spiritual wisdom. With the encouragement of mentors and family members, she began to share Intuitive Readings, Mediumship, Past Life Regression, and spiritual workshops as TheLadyofLightning.com in 2014. She self published her first book of poetry and spiritual tools, Lightning Thoughts, in 2017, and opened The Lightning Center, a space for healing and community gatherings. She recently moved to New York City to work on her seventh album and second book, Something in the Sky: True Stories and Tools for Transformation. Follow her on Instagram at @TheLadyofLightning and @BrookeDmusic.