In partnership with Kinky Beverages®
Taurus season is here! And if you're like us, you're SO ready to bask in the earthy vibes this zodiac cycle brings. The tulips are blooming! The birds are building nests! People are showing a lot more skin! 
---
Do you need another reason to raise a toast to Taurus season? We sure don't. Which is why we're sipping cosmic cocktails mixed with tantalizing blends from Kinky Beverages®. 
To celebrate Taurus season in proper style, we tapped our friends at Kinky Beverages. They mixed up two amazing recipes for us, one for each of the Taurus season speeds: 
Cocktail #1: Kinky Blush
For the Sleeping Bull Drink this when: You're in "sleeping bull" mode and feeling the sensual, sensible side of Taurus
Cocktail #2: Kinky
Bliss Shot
For the Raging Bull
Drink this when: You're in "raging bull" mode and Taurus season gets you hyped up and ready for action
---
So, you're not a Taurus? All good! No matter your zodiac sign, you'll feel the prevailing pull of the Bull between the Taurus season dates of April 19 to May 20. Sleeping or raging, you basically need two speeds during these four weeks. (If only life were always this simple, right?) 

Are you feeling like a Sleeping Bull or a Raging Bull today?
RAGING BULLS:
·  Pour everyone a shot, buy rounds for strangers
·  Remind friends that "you only live once!"
·  Keep the party people hyped…and lit!
·  Opt for decadence over discipline
Trust us, you'll probably experience both of these moods before May 20! PS: We made Kinky Beverages pinky swear to come back at the beginning of every zodiac season with a round of recipes. That means we'll be sipping our way through the star signs with you all year. Cheers!
SLEEPING BULLS:
·  Sip slowly, savoring the flavor
·  Extol the virtue of tradition
·  Prefer a quiet night under the stars
·  Add fruits and greens to everything
Let's start mixing some Taurus season cocktails, shall we?
---
Sleeping Bull Cocktail:
KINKY BLUSH
Kinky Blush
For the Sleeping Bull — when you're feeling sensible, dependable or dreamy
KINKY BLUSH 
2 oz. KINKY Pink Liqueur
1 oz. KINKY Vodka
3 oz. pink lemonade
splash of club soda

Pour KINKY Pink Liqueur, KINKY Vodka and lemonade over ice and stir. Top with a splash of club soda. Add strawberries for garnish, as desired.

Find a bottle of Kinky near you to mix your Cosmic Cocktail for Taurus Season!
Raging Bull Cocktail

:
KINKY BLISS SHOT
Kinky Bliss Shot
For the Raging Bull — when you're feeling boisterous, indulgent and sensual 
PINK BLISS SHOT
3/4 oz. KINKY Pink Liqueur
1 oz. KINKY Vodka
1/4 oz. Triple Sec
1/4 oz. Lime Juice

Find a bottle of Kinky near you to mix your Cosmic Cocktail for Taurus Season!
Hosting a party for your pod?
Keep reading for Taurus season entertaining tips…
A Guide to Entertaining During Taurus Season
Want to entertain in Taurus season style? Taurus season starts on April 19 or 20, depending on the year. The first step is to create an elegant vibe for your motley crew of friends and acquaintances. Then, do as a Taurus would do. Here's how!
1. Control the environment.
Tauruses live to entertain but prefer staying in their comfort zone. Hosting puts them right in their element. That way, it can all be on their terms, according to their tastes. 
A Taurus trait might be to host a party at home, at an exclusive lounge with tasteful décor or even at an art gallery. They'll keep the vibe ambient, allowing them to "modestly" show off their fine tastes. Guests will be regaled with gourmet treats or an elaborate, three-course dinner. They might even leave with a sponsored gift bag!
2. Curate the guest list.
When it comes to the guest list, Taurus zodiac sign people are highly selective and will make sure to include a few VIPs. While there's a touch of elitism in this sign, but they're also down-to-earth. Their chi-chi guests might rub elbows with local musicians, a few wild neighbors, and the Bull's poker night buddies. Hey, someone's gotta get the party started!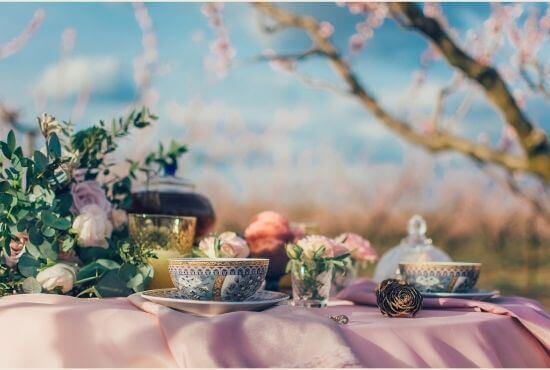 3. Use the fancy dishes.
With their vigilant preparation, Taurus people make it look like they've pulled everything off effortlessly. But secretly, they've been planning for weeks. No detail will be overlooked. They'll polish the silver, break out the china and linen tablecloths, mix the playlist and add fancy touches that will leave the crowd oohing and ahhing. Is that a sculpted ice swan on the buffet? 
4. Plan to sleep in the next day.
Because they like to run the show, Taurus zodiac signs will play the master of ceremonies, greeting guests, refreshing their drinks and only crashing after the last visitor has left. They usually plan for an all-day sleep marathon the following day to make up for the massive energy they expended. (And yes, the dishes will be done before they turn in.) Guests often spend the night, since once things get warmed up, the party won't stop! 
5. Pour the Kinky!
Find a bottle of Kinky near you to mix your Cosmic Cocktail for Taurus Season!
Illustrations by Annie Konst