The Zodiac X Color line from fine jeweler Monica Rich Kosann helps you tell the story of your astrology sign
By The AstroTwins | Sponsored

If you're like us, you take a certain pride in embodying your zodiac sign—at least, the good traits of it! Maybe you're a fearless Aries, an empathic Pisces or a Virgo tastemaker. Doesn't the world deserve to know how awesome you are?
There's a certain alchemy that happens when you wear your zodiac symbol—especially when it's been crafted with the love of a true artisan.
This spring, we're tapping into that celestial superpower with fine jeweler Monica Rich Kosann's Zodiac X Color Charm Collection. These beautiful colored-enamel pendants are sterling silver with 18K gold vermeil over them, designed at an affordable fine jewelry price point.
Monica, an Aquarius who's also a gifted artist and portrait photographer, creatively collaborates with her two daughters Danielle (a Libra) and Laura (an Aries).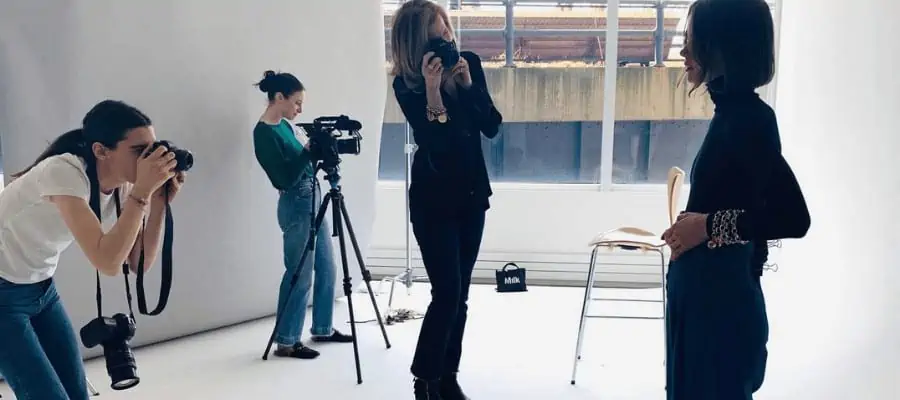 With Mother's Day coming up, we wanted to spotlight the Zodiac X Color line and talk to Monica about her inspiration, the connection between jewelry and astrology and what it's like to run a female-founded family business, especially in 2021.
Shop the Zodiac X Color collection for Mother's Day, for yourself…or just because! Express your celestial magic with jewelry designed to "empower, inspire and tell your story."
Monica Rich Kosann is also a Certified B corporation, meaning the company has a public commitment to running an ethical and impact-driven business. Our kind of women!
BONUS: Enter ASTROTWINS in the comments at checkout and get a special astrological gift from us.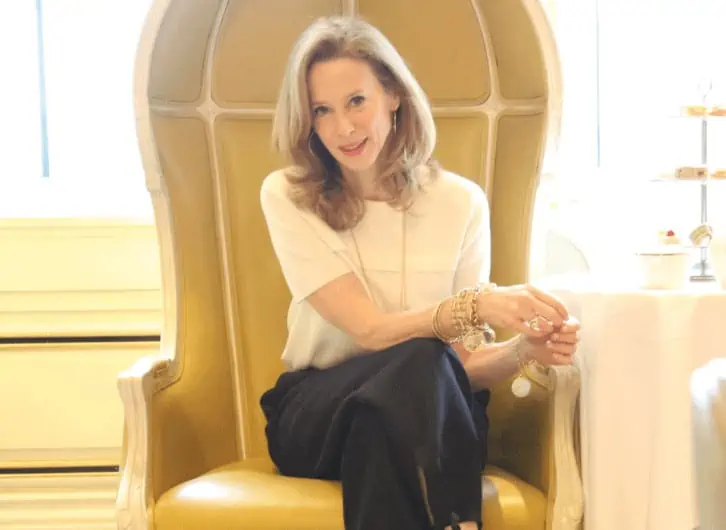 We chatted with Monica about her lifelong love of astrology and the new collection…
Monica, what inspired you to do a zodiac line?
MRK: My whole life I used to read books about my sign AND I'd always read about the other people in my life. Everyone in my life is SO their sign, it's incredible. There are certain signs that kept showing up: Pisces, Libra. Aries! I have so many Aries in my life—my mother and my daughter. I found that that the knowledge I gained from reading horoscopes empowered me. I really mean this!
Do you use astrology in your daily life?
MRK: There are many things in my life that I've accomplished just from reading my horoscope for the day. I don't want to hear about tomorrow yet. It's like, I have a couple things on my to-do list and I'm going to do them today. This is how I've always treated the zodiac. I read my personal horoscope, I read my girls' horoscopes, I'll send them their horoscopes. My husband is a Scorpio, I'll send him his. I'll remind them, "Today's your day, go for it."
What if you don't get a good horoscope?
MRK: If my horoscope is crappy or "meh" I just go, "I'm gonna ignore this."
Ha! It's true. Do you see a connection between your approach to daily horoscopes and your jewelry?
MRK: Absolutely. I wear my jewelry to inspire me for the day and that's the same way that I deal with astrology. My pieces are supposed to empower you for YOUR reason, your life, the roads YOU'RE taking. Horoscopes are our stories, and my jewelry is just another way for women to wear their stories. I compare jewelry to tattoos. Tattoos are your daily reminders, and I think of our jewelry that way too. And your horoscope is a daily reminder.
Life doesn't happen in a flash or a minute. It's a journey. We have to remember that our journeys can be empowered and inspired. I want people to feel empowered by their charm when they're making their life choices.
Do you feel jewelry can protect people from bad energy?
MRK: Yes! If you wear pieces that make you feel confident, it helps with your energy and what you put out there. So in a way it DOES protect you, because you're giving off good energy and you feel confident because you love the way you look.
This collection is a beautiful and unique interpretation of the zodiac signs. What inspired your choice of colored enamel as the material for the pendants?
MRK: These are sterling silver with 18K gold vermeil over them. I wanted something at a price point that was still fine jewelry, something attainable in the fine jewelry world.
I also wanted it to be FUN. Horoscopes are fun to me—I have pillows with my sign on them. To me that means fun, color, upbeat, happiness. Colors are happy. I wanted people to feel happy and something they could add to their "neck mess" and layer with other charms. I want my friends' horoscopes, my kids, my grandkids.
I've been doing a lot of watercolor this past year and it's really inspired my jewelry. We kind of deconstructed the zodiac symbols. For the colors, Aries HAD to be red. But Sagittarius I wanted to give something new, so I made it white. I wanted these to be pretty.
You're big on layering necklaces—which you famously call a "neck mess." How did you come up with that term?
MRK: I have so many medallions and charms and I would always layer them. My kids would wear like five at a time. I started to call it as a "neck mess"—not a messy mess but more like a neck party.
The more layers you wear, the more empowered you feel, like a shield or armor. A neck mess is a GOOD thing. People always ask me, "What's too much or too little?" You add to your neck mess until you feel what you want to feel.
As an Aquarius, you bring a refreshing casual-ness to your job as a fine jeweler. Tell us more about that.
MRK: I don't believe that jewelry should be treated as precious. Your grandma's china shouldn't be hidden in a cabinet. I use mine every day because they REMIND me of my grandma. When I drink wine I use china and glasses that I inherited from my dad. The stuff that people buy and put in their safes—I understand investment purposes, but you should wear it!
You're an Aquarius collaborating with your daughters, Danielle (a Libra) and Laura (an Aries). What's it like working together as a family?
MRK: As a parent, it's pure joy for me. I learn so much from them—I actually respect their opinions so much. They're smart about things they say, have fresh eyes. I've been doing this for so long and they're super-creative and talented. I'm the first to say, "Danielle and Laura, take over." Danielle does photography, and the illustrations, including for our zodiac cards. Laura does all the videos. It sounds silly because I'm a mom speaking, but I have so much respect for their opinions and ideas.
Monica Rich Kosann is a Certified B corporation, meaning you're committed to a certain level of ethical practice and transparency. It's very Aquarian!
MRK: We just launched a collection that's all 100% recycled gold and silver. The diamonds are repurposed or lab grown. When I find beautiful vintage jewelry that's 75 to 100 years old, the diamonds already come with a story and have lived a life. They could have been at a historic dinner, in a tiara. I put them into new pieces and I just love that someone's going to buy this piece and continue the story.
Shop the Zodiac X Color Charm Collection
Enter the code ASTROTWINS in the comment field at checkout and receive a special gift from us about your zodiac sign!