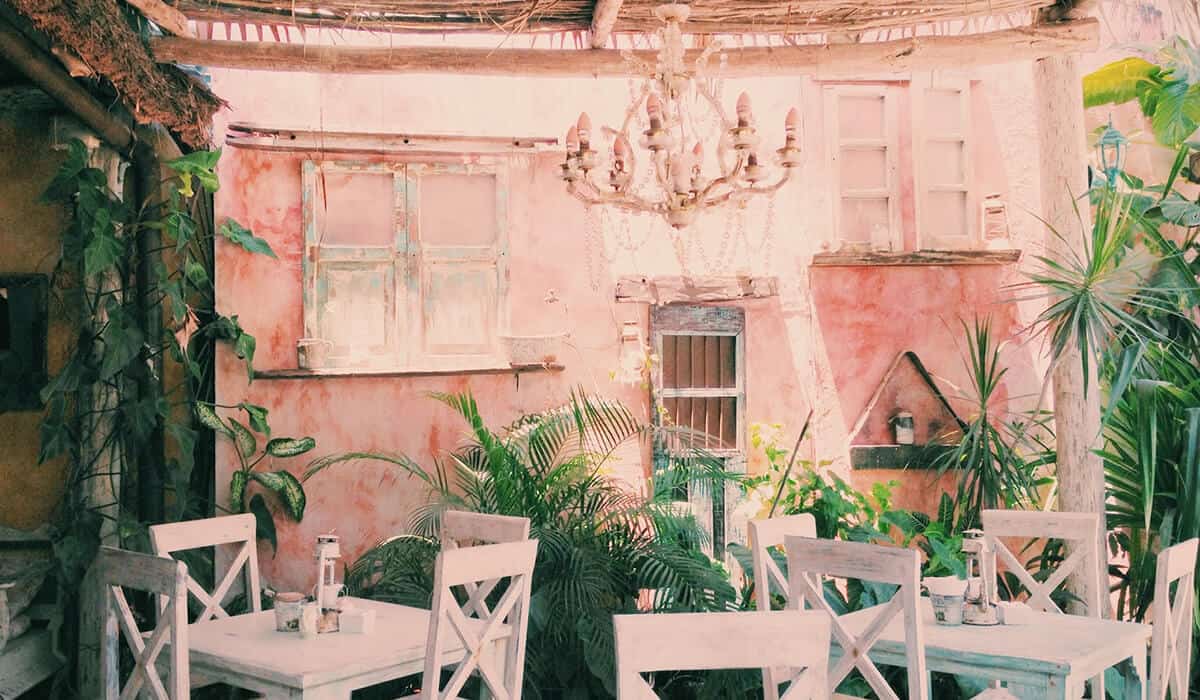 SAGITTARIUS (NOVEMBER 22-DECEMBER 21)
Sagittarius, you feel claustrophobic when stuck in one place for too long. You're hardly a homebody! Still, you need a home decorated to reflect your worldly, ever-expanding interests and love of learning. It should be spacious enough for all your books, travel treasures and the million projects you work on at any given time. Sagittarius loves the outdoors and wide-open spaces, so bring the outdoors in! An indoor garden or fountain, candles scented like clover—anything to keep you from feeling boxed in.
Your home needs a feeling of warmth, exuberance and inspiration to match your curious spirit. As you're could an entrepreneur or an eternal student, you'll have a home office area that should be high–tech and globally connected. You may be taking dozens of classes or chipping away at a handful of unfinished books and projects at any given time. Either way, you'll need organizational and creative closet space to stay on top of things because you're always bound to bring home another new venture.
You're the international sign of the traveler, so bring that global sensibility home with tablescapes filled with collectibles from your trips around the world, ethnic touches or anything with a Zen–like feel (your sign rules inspiration and Eastern spirituality). Sagittarius also rules religion, so you may adorn your home with goddess statuettes, for example. You love bright colors like orange, chartreuse and hot pink. The hues and textures of an Indian sari or a Moroccan palace are perfect inspiration.
Don't bother investing in expensive, fussy furnishings, since you'll have too many visitors to keep it looking like new, and with your inborn clumsiness, you could spill on it anyhow. A comfy couch, great lighting and a big, informal dining table should be your main investments. Get creative from there. Mix Indian fabrics with flea market treasures, like vintage suitcases, weathered shutters or an old garden gate. What better excuse for a road trip than to scour country markets for new collectibles?
If you have plants or pets, you'll need a sitter so the little creatures still get love during your on-the-go lifestyle. Befriend a generous neighbor or friend for on–call duty. A housekeeper isn't a bad idea either, since you're often too busy for fastidious cleaning. Your home can become like a local hotel, with friends house-sitting while you traipse off on your next adventure. As a generous and spiritual sign, you like to keep their energy flowing through your home while you're away—provided they don't mess up your papers and files.
Outdoor space is a plus, since Sagittarians love nature. Plant a garden, or if you're an urban girl, grow flowers and fresh herbs in a window box. Everything should be low–maintenance, because you're soon off on the next thrilling adventure.