Bold statement? Yes, but we said it! Positives can be found during Mercury retrograde in Virgo (August 23 to September 15, 2023). The trick is to tap into all things "re" (review, refresh, reconsider). And add some earth sign alchemy to the equation!
Do you typically start to panic when Mercury goes retrograde? If you read all the hyperbole out there about the messenger planet's backspin, we can't blame you. But what if you reframed your thinking about these unavoidable, three-week cycles? Sounds kinda radical, but stay with us here and we'll show you how.
Are you suggesting l can enjoy Mercury retrograde in Virgo?
Let us go out on a limb and say, yes! Facts: Mercury turns retrograde three to four times each year so there is literally no way to get around it. Resistance, dear friends, is futile—but forewarned is forearmed!
The third Mercury retrograde of 2023 is in fastidious Virgo, one of its two home bases (along with Gemini). This colors the vibe of the late summer retrograde with Virgoan themes: wellness, organization, mental clarity and clean, green living. That doesn't sound so bad now, does it? Consider August 23 to September 15 a chance to go back to basics. Simplify what's grown overly complex and restore your connection to Mother Nature's cycles.
What is a Mercury retrograde, gatorade or whatever?
Mercury retrogrades happen when the messenger planet passes the Earth in its speedy orbit (88 days around the Sun, babyyyy) and appears to be moving in reverse.
As the planet that rules communication, information and transportation, Mercury's backspin can cause mayhem in these areas if we plow ahead instead of treating the retrograde as a helpful review period. While it's wise to pace yourself during these data-skewing, cycles, life doesn't have to come to a grinding halt.
The trick is to focus on all things with the prefix "re," such as revising, redesigning and reconsidering. Pro tip: With Mercury retrograde in Virgo, check everything over on the finest setting.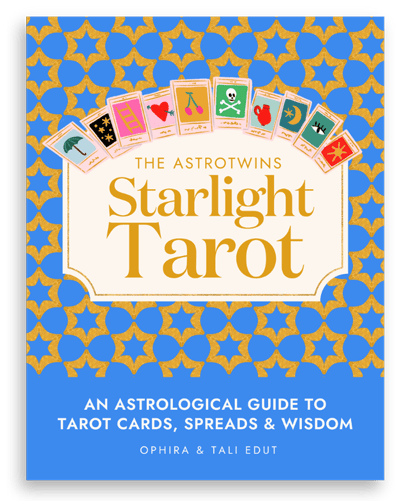 An Astrological Guide to
Tarot Cards, Spreads & Wisdom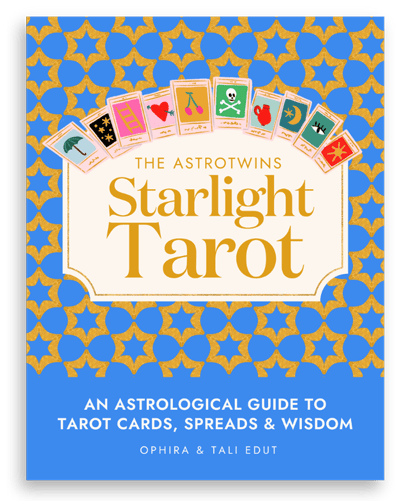 The AstroTwins bring your Tarot journey to life with Tarot spreads, history and empowering guidance.
Get the starlight Tarot
Here are 8 ways you can make the most of Mercury retrograde in Virgo
1. Go somewhere green. Since Virgo is an earth sign, spending time in nature can be particularly rewarding, especially if you've been holed up in an over-air-conditioned office during this (insanely, blazing hot) summer. As temperatures start to cool down—or once the moon comes out—get yourself to a green space where you feel safe and relaxed (that plant-filled porch counts), and commune with Mama Gaia. Feel like adding some movement? Mobile Mercury approves. Fire up your AllTrails app, take a short walk at lunch, meet up with a friend for a walk and talk. But you don't have to do anything physical to get the benefits: Grab a blanket, a baguette, a bottle of wine and some cheese and have an Emily In Paris picnic.
2. Turn self-care into a practice. Natural healing is Virgo's domain and when experimental Mercury pings this sign, it's like a loud reminder chime to treat our bodies like the temples that they are. Self-care is the ultimate preventative medicine, which includes eating lower on the food chain, exercising regularly and Mercury in Virgo's domain of caring for our mental health. While it's not always possible to dial down stress, how can you counteract it? The three weeks of Mercury retrograde are the perfect time for a 21-day meditation challenge. Since it's also Virgo season for all of the Mercury retrograde in Virgo, you could try our meditation for Virgo season.
3. Try (a little) minimalism. What is all that crap you've accumulated? Instead of waving the white flag during Mercury retrograde in Virgo, use it to dust away any cobwebs from your space. As the zodiac's lover of order and cleanliness, efficient Virgo doesn't simply help you declutter your spaces, it also supports you with setting up an actual systemic for storing and organizing your belongings. A clean and harmonious environment can do wonders for your peace of mind. If it's too daunting to figure out where to begin, try committing to one drawer, or one closet each week.
We have friends who swear by the 30 Day Minimalism Game, a challenge that starts small, with literally one thing you donate or get rid of on Day 1, up to 30 by Day 30! You could also try our Home Reset course that teaches you how to use Feng Shui principles to turn your home into a magnet for love, money and vibrant health! (The state of your stove matters…FYI.)
4. The doctor is in. When was the last time you had a basic physical or teeth cleaning? Get yourself up-to-date on those 101s now. Caveat: Try to schedule any complex procedures for after the retrograde ends. With Mercury in reverse, you could get misinformation or a false test result. If there's no way to pick a date outside of August 23 to September 15, don't panic! Just get as informed as you possibly can on options. Ask every question you have, every step of the way. That way, you'll walk in prepared for the procedure and do your part to make it smooth sailing. Good thing Mercury retrograde in Virgo is one of the best times ever for research. If your findings suggest a second opinion is in order, follow your instincts and get one…or two or three.
5. Check up on your goals, too! Do a temperature check on projects and long-term goals you set at the New Year or the summer's Capricorn full moon. Use the analytical powers of Virgo to assess your progress to this point, and see what course corrections are needed. Mercury retrograde is actually an excellent time to refine plans and strategies, with the caveat being to double-check every detail you agree to.
6. Learn something new every day. Mentally agile Mercury wants you to feed your brain! But seriously, you can keep your brain as sharp as a ninja's throwing star by continuing to stretch your own "internal database." Not only does this improve cognitive function but it builds new neural pathways. And it can be something small: Prepare a new recipe, learn basic guitar chords or how to make a great pour-over coffee. If you have space in your schedule, try a free, online class or attend a free webinar, read books or listen to podcasts on subjects that interest you.
7. "I hear what you're saying." Slippery slope alert! We all want to be helpful when service-sign Virgo is in the house, but attempts to jump in can go awry quickly during Mercury retrograde. The reason? Virgo is the zodiac's critic and when communicative Mercury backs up through this incisive sign, "helpful feedback" can sound more like a painful drag. So here's a workaround: Stop giving other people their answers and instead, empower them to find their own, best way. The mirroring technique works wonders and it's easy! Instead of responding with your opinions, reflect people's words back to them. Magic phrases for this are "What I hear you saying is X" or "It sounds like you're feeling X." Voila! You're off the hook from a needless rescue mission and your friend feels seen. A total win-win.
8. Make something! Virgo's attention to detail can be beneficial for creative endeavors, especially if you abandoned a project in the past (this is a great time to resume it!). Your hands will flow now with arts and crafts, writing, painting, sculpting, pottery or any other creative project that allows you to focus on the finer details. You don't need to take a formal class, although if you've been eyeing the jewelry-making class at the local arts studio, why not finally register?
But, remember it is a Mercury retrograde! At the end of the day (or, the end of the three weeks of Mercury retrograde), it was, well, still a retrograde. And retrogrades can be tough. So be kind to yourself during the Mercury retrograde in Virgo (August 23 to September 15, 2023).
If you don't accomplish or complete everything on your to-do list, Mercury moves direct beginning September 15, and you'll be able to start fresh on any endeavor without the looming obstacles. Or, actually, September 30 if you want to give yourself a buffer and include the two-week retroshade period (as we do!).
Bonus! Looking for some additional guidance during Mercury retrograde in Virgo? Try our Tarot card randomizer, anytime. Ask your question (about love, career, health, whatever is on your mind!) and have the randomizer pull a card for you. Use our extensive Tarot cards section to learn the meaning of the card you draw and how it can guide you.
Where is Mercury retrograde next?
The next Mercury retrograde of 2023 begins December 13 in Capricorn and ends in Sagittarius on New Year's Day 2024. Read about all of 2023's Mercury retrogrades here.
Was I born during Mercury retrograde?
At your moment of birth, Mercury was either retrograde (backward) or direct (forward). Enter your details to find out if you have Mercury retrograde in your astrology chart!
Use our Cosmic Calculator to find out and learn what it means here.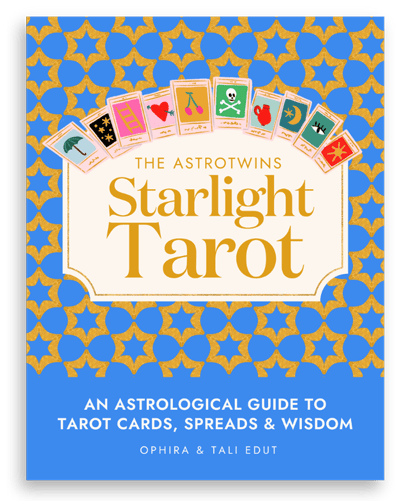 An Astrological Guide to
Tarot Cards, Spreads & Wisdom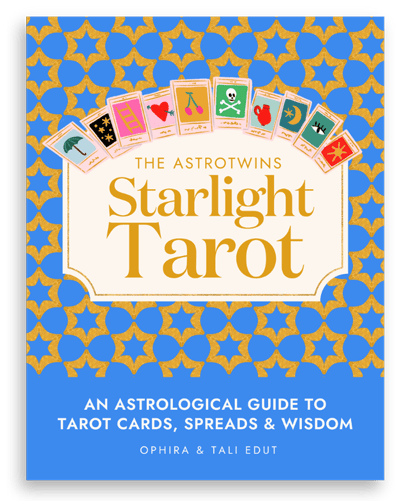 The AstroTwins bring your Tarot journey to life with Tarot spreads, history and empowering guidance.
Get the starlight Tarot