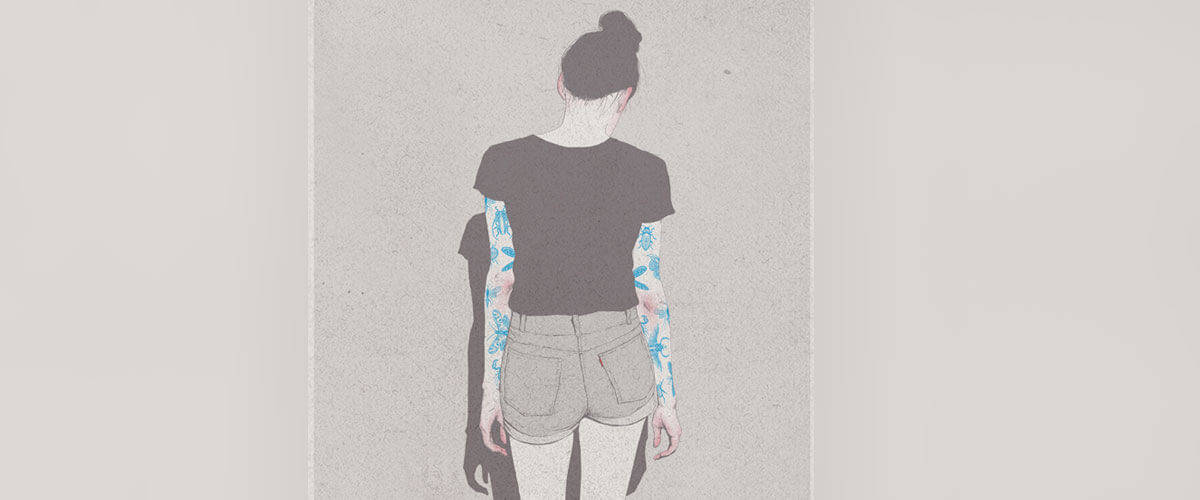 Taurus season. Another supermoon. A double-dipping full moon. And more retrogrades than you can throw your busted laptop at.
Once more…with feeling? As May begins, there are five (count 'em, FIVE) planets trekking through a retrograde (backward) cycle: communicator Mercury, stressful Mars, expansive Jupiter, structured Saturn and powermonger Pluto.
Can you hear the gears grinding to a halt? (Not to mention the stampede of panicked star-children fleeing for shelter?) Don't turn tail and run just yet. While we may get have to navigate a few curveballs and challenges from the stars, we can also use this cosmic clusterf–k to our advantage, believe or not. Retrogrades are an important time to slow down, step back and correct course. Are you on the best possible path and aligned with the right people—or are you just charging ahead blindly? This as the universe's grace period to sort that all out.
Luckily, we'll get a nice counterbalance from the Sun, which is in grounded Taurus, the zodiac's first earth sign. The Season of the Bull lasts until May 20, turning our focus toward security and small improvements we can make to our daily lives. Of course, Mercury is retrograde in Taurus, so it could be a case of one step forward, two steps back. Plan for some annoying interruptions, setbacks and do-overs…and don't take on more than you can humanly handle now.
May 6 will bring a Taurus new moon—also a potent supermoon—which can give us a big push forward when it comes to creating tangible results. This new moon will also form a helpful trine to expansive Jupiter in Virgo, helping us think BIG when setting new goals and intentions. Push beyond your comfort zone, talk to people you normally wouldn't, look in unexpected places if you don't know where to start. New moons have six-month windows, so the seeds you plant now will manifest by the November 14 Taurus full moon, which is also set to be a supercharged supermoon.
Gemini time begins on May 20, when the Sun swings into this airy and mischievous sign. The twinkle returns to everyone's eyes as le soleil sparks up the witty banter and lighthearted hangouts. But Gemini has a reputation for double-talk, as you know, so try not to take other people's words too seriously. Not everyone will say what they mean (or mean what they say) for the next four weeks. Enjoy the clever conversation in the moment. Follow your own curiosity to new books, lectures, classes, workshops and dialogues, even with people who disagree with you. (Sure you may be "feeling the Bern," but that doesn't mean you can't TRY to understand the psyche of someone who stumps for Trump…even if you'll NEVER agree with each other.)
The May 21 Sagittarius full moon could bring a volcanic eruption, as it sits conjunct hotheaded Mars in this fiery, outspoken zodiac sign. If conflict has been brewing, it will ALL come out into the open now. And since Mars is retrograde, some of that drama has been pent up for a while! If you've been hustling toward a grand goal, your hard work will all pay off now. But don't fret if you don't have your big moment today. On June 20, a rare second full moon will fall in Sagittarius, under much kinder skies. Use the month in between these full moons to resolve any issues, so you can take a big leap of faith in time for the summer solstice.
The month ends with the second of this year's two Jupiter-Saturn squares on May 26. Expansive Jupiter and restrictive Saturn are locked into an armwrestling match, pulling us between impulsiveness and neurotic micromanaging. Calculated risks are the name of the game, people. The first Jupiter-Saturn alignment was on March 23, when Jupiter was retrograde. This time, Saturn is reversing, sounding a stronger call for caution and due diligence before we take a leap of faith.
Art by Adams Carvalho