On January 27, 2017, the Chinese horoscope will shift from the intense Year of the Monkey to the meticulous Year of the Fire Rooster. Here's what the new Fire Rooster energy will bring to the world.
Time to get #woke? The Rooster is crowing, sounding the alarm for us all to get alert and aware. 
Let's be honest: What the world needs now is love, sweet love—NOT a flock of hot-tempered fowl strutting around like they rule the roost. Take heart: Although Fire Roosters may be show-offs, if we look past the plumage (as fine as it is), it's evident they're not competitive tricksters like 2016's Fire Monkey. In 2017, we'll start to play fair again, realizing that "winning" (and slinging mud) isn't worth much if it comes at the price of our pride and personal relationships.
If you were born in 1933, 1945, 1957, 1969, 1981, 1993 or 2005, you could very well be born under the Chinese astrology sign of the Rooster. But if your birthday is in January or February, you'll need to confirm (here's a handy calculator) because the Chinese New Year always begins at the Aquarius new moon, the date of which changes annually.
You can learn more about your own Chinese horoscope and its traits here. And here's what we can ALL expect during the Year of the Rooster:
1. Hard work will pay off—so tend to that nest egg.
Pin
Good old-fashioned hard work—with some feathery, Rooster-style flair—will rule the roost in this Chinese horoscope year. The rooster rises with the Sun, so get an earlier start to your days. Create a morning ritual and become mindful with your money. This is not the year to rush ahead without a solid plan. Good habits and regular exercise will also keep us productive during potentially uncertain times.
Beware: This may be a year of inflated egos and power trippers. Be clear about the pecking order in any joint projects, even if some people have more authority than others. If you're in charge, don't be "all squawk, no action." And watch the cutting critiques of other people in power.
The Year of the Fire Rooster is a fine time for joint ventures. Gather the flock and pool your resources. With the thrifty and financially strict Fire Rooster at the helm, there may be large cuts in government spending in order to get national debt under control. Collecting back taxes and recouping old debts may also be a strategy that is deployed with vigilance.
2. Love will get flirtatious, showy and hot.
Pin
The feisty Fire Rooster is a shameless flirt who loves attention. Let yourself be a little more flamboyant as you court the sizzling spotlight or strut through the metaphorical henhouse. As modern-day humans, let's take gender (and all its complicated roles) out of the equation. No matter your romantic preferences, titillating and tawdry exchanges (with consent, of course) can burn up the barnyard. But don't mistake Rooster swagger for the real deal. Sometimes, a little tempting and teasing is just for fun, so enjoy a little "cage-free" fun for it for what it is.
3. Flamboyant fashion will be a trend.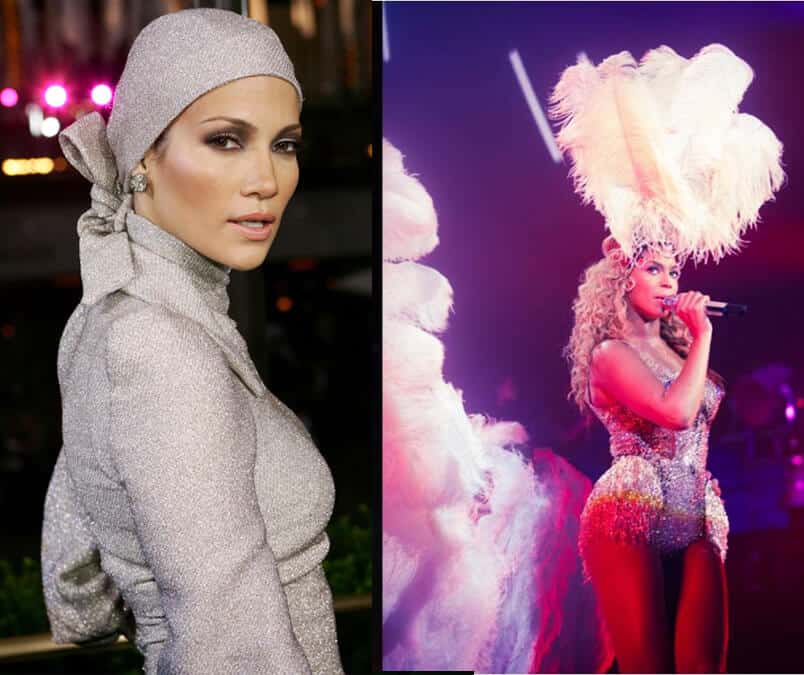 Pin
Break out the feathers, headdresses and showboating style! The preening Rooster loves to be noticed. Mega-entertainers Beyonce, Jennifer Lopez and Britney Spears were all born under the Chinese horoscope sign of the Rooster. A little Vegas-style glitz (sequined bodysuit, anyone?) or a return to the 1970s (think: Superfly-inspired chic with bellbottoms, body-con button downs with big collars and wild patterns) could return with the colorful Rooster.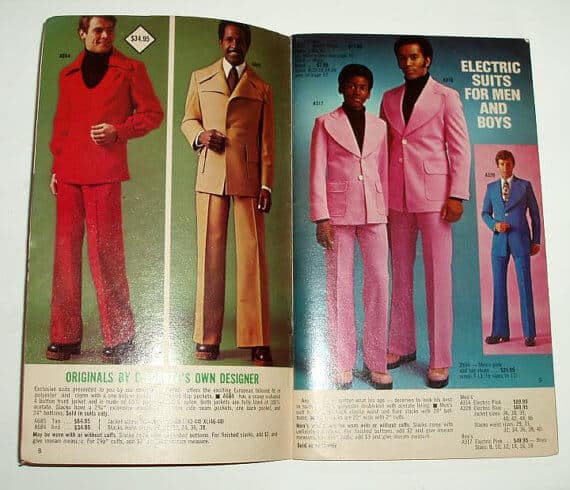 Pin
4. The role of men will get a much-needed upgrade.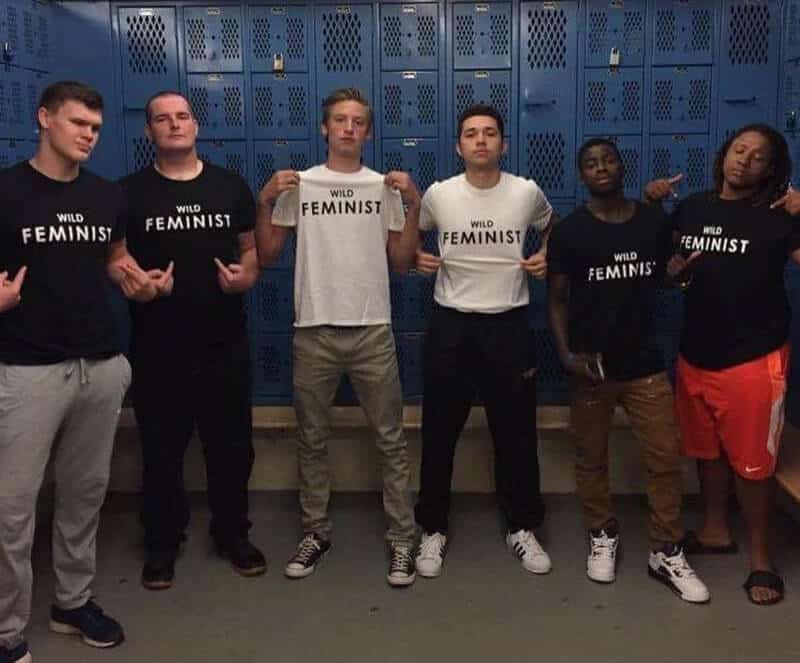 Pin
With 2016's Monkey-minded misogyny fading in our rearview mirrors (fingers crossed!), you may feel some mixed emotions about 2017 being the Year of the Fire Rooster. And while the barnyard king can be a bit cocky, he does take care of his hens. In 2017, the fight for gender equality will wage on—and it won't just come from women. We expect to hear more men and non-binary people standing up for women's rights—and even embracing the feminist label.
Simultaneously, there could be a return to chivalry that may arguably be considered chauvinistic at times, even if it comes from a caring place. There's a thin line between helping out, versus treating women like helpless "little ladies." 
On the world stage, 2017 could bring more swagger from governments who puff themselves up to look strong. Global leaders must be careful not to get swept into petty "cockfights," while also being strategic and focused on details. Homeland security will be a big issue for many countries: Gotta keep the coop safe! If unchecked however, this could bring another wave of xenophobia. We'll have to strive harder to keep open dialogues in 2017, instead of continuing to polarize across racial, philosophical, gender and class lines.
5. Health and wellness will continue to be thriving issues.
Pin
And are you caring for your body well? The fastidious, Virgo influence of the Rooster helps us integrate wellness as part of our regular routines. Find a gym or set one up at home—and make sure to move every day. Schedule your checkups, and find a doctor who actually listens to you and wants to help you discover any underlying chronic health issues.
Preventative medicine like massage, acupuncture and a vitamin-rich diet is the smartest prescription in 2017. Clean eating gets another boost from the Rooster year, and with the fire element afoot, the menu will likely include more spices (turmeric, anyone?) and cooked foods, along with the raw juices and smoothies. Results won't come overnight this year, but by putting healthy practices in place, we'll be crowing AND glowing by the time 2017 is through. 
Read all about the Year of the Rooster and what 2017 will hold for your sign in The AstroTwins' 2017 Planetary Planner—on sale now!

Pin