Two solar eclipses and two lunar eclipses rock the skies in 2023. Expect swift changes and get ready to leap! These "moon moments" open our eyes to new possibilities with our finances and relationships.
Here are dates for the 2023 eclipses, what zodiac signs they're in, and what it means for you. Plus: an eclipse dates table for the rest of the decade.
2023 Eclipses: Dates and Zodiac Signs
There are four 2023 eclipses in 2023:
Two solar (new moon) eclipses: April 20, October 14
Two lunar (full moon) eclipses: May 5, October 28
What signs will 2023 solar eclipses be in?
The dates and times of the 2023 eclipses that are solar, and their zodiac signs, are:
Hybrid Solar Eclipse in Aries
Thursday, April 20, 2023
12:17 AM ET
This lunation is an ultra-rare "hybrid" solar eclipse that begins as an annular (ring of fire) eclipse and transitions into a sky-darkening total eclipse along its path.
Themes: Self-discovery, breaking free, renewed independence
Annular (Ring of Fire) Solar Eclipse in Libra
Saturday, October 14, 2023
2:00 PM ET
This annular ring of fire eclipse reveals the glowing edges of the Sun as it is darkened by the moon.
Themes: Redefining relationships, discovering inner beauty, a demand for balance
What signs will 2023 lunar eclipses be in?
The dates and times of the 2023 eclipses that are lunar, and their zodiac signs, are:
Penumbral Lunar Eclipse in Scorpio
Friday, May 5, 2023
1:24 PM ET
The moon enters Earth's penumbra (the outer part of the shadow). The moon dims but it's subtle.
Themes: Power surges and struggles, erotic awakenings, "commit or quit" decisions
Partial Lunar Eclipse in Taurus
Saturday, October 28, 2023
4:15 PM ET
A portion of the Sun is blocked by the moon
Themes: Financial security and disruptions, changes at work, connecting to nature
NASA's website has some cool imagery for the various types of eclipses if you totally want to geek out on this with visuals!
How can eclipses affect your life?
The 2023 eclipses have their own influences on your life!
Eclipses tend to:
reveal hidden information that's "hiding" in the shadows
mark a turning point
speed along developments
bring swift and sudden opportunities
herald unexpected results
Read on for what each of the 2023 eclipses means.
Astrology for the 2023 eclipses
April 20 Solar Eclipse in Aries
This change-making solar eclipse is the first one to land in the Ram's realm since 2015! Think of it like a turbo-charged fresh start, one that might require you to leave a piece of your old life behind. It also begins a new eclipse series on the Aries-Libra axis that powers up some of your new and full moons between now and March 29, 2025!
May 5 Lunar Eclipse in Scorpio
This game-changing lunar eclipse in Scorpio opposes shock-jock Uranus, so this one could bring some bonus surprises that leave jaws on the ground. From power mergers to scandals to sudden transitions, all sorts of secrets can be exposed. For best results, be an open channel for creative and spiritual downloads. These could send you racing to your "studio" to make music, art or love! (Scorpio is the zodiac's sultriest sign, after all). Investment opportunities may appear unexpectedly, or someone may offer to fund your work.
October 14 Solar Eclipse in Libra
This potent solar eclipse is the first one to land in Libra since 2016! It supercharges a six-month window that refreshes and rewires relationships. Could some part of your work benefit from a collaborator who complements your skill set? With the moon and mindful Mercury making contact, it can help to write down the qualities and capabilities of the person you'd like to attract. This moon also opposes Chiron, so be mindful of the type of people you draw in at this eclipse.
October 28 Lunar Eclipse in Taurus
This is the third and final lunar eclipse in fiscally fit Taurus, the sign of money, material security and hard work. This eclipse series, which began rippling across the Taurus/Scorpio axis on November 19, 2021, has radically revamped the economy and our personal financial habits for two years. No need for austerity, though. Sensible but sensual Taurus loves luxury (this sign is ruled by pleasure goddess Venus). The key is making sure you've got enough resources to cover the basics while enjoying those earthly delights.
What is an eclipse?
Short answer: An eclipse occurs when one a moon or planet moves into the shadow of another.
There are actually two types of eclipses: solar and lunar.
What happens during a solar eclipse?
Solar eclipses take place during a new moon. Solar eclipses occur when the Sun and moon converge at the exact degree, in the same zodiac sign, on the ecliptic—the plane that the Earth rotates around the Sun.
As the moon passes over the Sun from our view, it darkens the sky and, during a total eclipse, changes the appearance of shadows.
Related article: All About New Moons in Astrology
What's a solar eclipse mean?
Eerie? Magical? Both! Solar eclipses remind us that all that glitters ain't gold. It can be a wobbly feeling at first, especially if you've been wrestling for a sense of (false?) control. But change is inevitable. Momentous new moons push us off starting blocks in a big way. Look in a new direction during a solar eclipse, because that's where you'll find the magic!
What exactly happens during a lunar eclipse?
Lunar eclipses take place during a full moon. Lunar eclipses occur when a full moon opposes the Sun at the same degree of zodiac sign on the ecliptic. With the Earth sandwiched between these heavenly bodies, the Sun casts a shadow that slowly bleeds across the surface of the moon.
Related article: All About Full Moons in Astrology
What's a lunar eclipse mean?
Lunar eclipses are prime time for doing shadow work and dealing with feelings we've ignored. Situations could pivot abruptly or come to a sudden halt. If anything in your life is "eclipsed away": stop chasing! Give it some space! You'll manifest a better option or come back to it later—after you've processed the lesson and grown.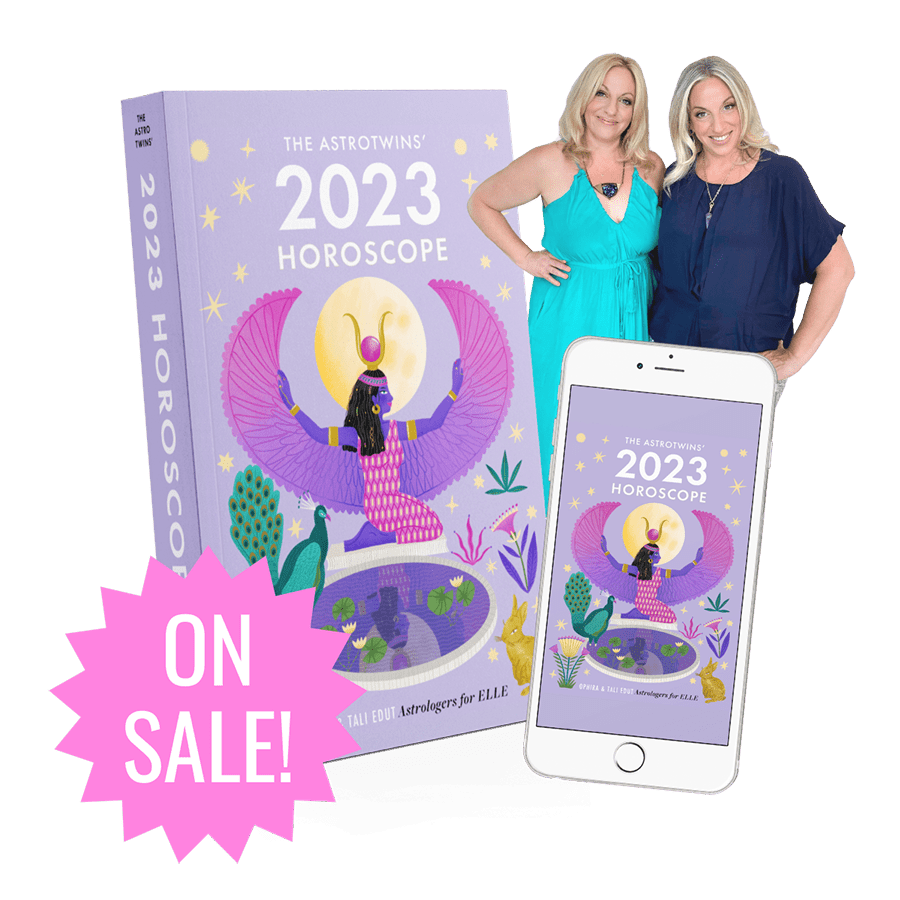 Get your yearly astrology forecast in The AstroTwins 2023 Horoscope!
Table of eclipses and eclipse dates table for the 2020s:
The following are eclipses for the rest of the decade:
2024 Eclipse Dates
2024 Solar Eclipses:
April 8 (Aries)
October 2 (Libra)
2024 Lunar Eclipses:
March 25 (Libra)
September 17 (Pisces)
2025 Eclipse Dates
2025 Solar Eclipses:
March 29 (Aries)
September 21 (Virgo)
2025 Lunar Eclipses:
March 14 (Virgo)
September 7 (Pisces)
2026 Eclipse Dates
2026 Solar Eclipses:
February 17 (Aquarius)
August 12 (Leo)
2026 Lunar Eclipses:
March 3 (Virgo)
August 28 (Pisces)
2027 Eclipse Dates
2027 Solar Eclipses:
February 6 (Aquarius)
August 2 (Leo)
2027 Lunar Eclipses:
February 20 (Virgo)
July 18 (Capricorn)
August 17 (Aquarius)
2028 Eclipse Dates
2028 Solar Eclipses:
January 26 (Aquarius)
July 21 (Cancer)
2028 Lunar Eclipses:
January 11 (Cancer)
July 6 (Capricorn)
December 31 (Cancer)
2029 Eclipse Dates
2029 Solar Eclipses:
January 14 (Capricorn)
June 12 (Gemini)
July 11 (Cancer)
December 5 (Sagittarius)
2029 Lunar Eclipses:
June 25 (Capricorn)
December 20 (Gemini)
2030 Eclipse Dates
2030 Solar Eclipses:
June 1 (Gemini)
November 25 (Sagittarius)
2030 Lunar Eclipses:
June 15 (Sagittarius)
December 9 (Gemini)
Feature art by Rosie Dienhart
Information in this article sourced from our media partner, Astro-Seek
Find out in The AstroTwins 2023 Horoscope — and plan it by the planets all year long!