July is a 7 Month.

Your July 2020 Numerology Forecast is about you finally doing (fill in the blank).
Our resident numbers guru, Felicia Bender, The Practical Numerologist, shares your monthly Numerology forecast in a conversation with Tali Edut of The AstroTwins.
7 is the number of spiritual seeking and active resting.
Are some tense areas of your life ready to be confronted? While these might be spaces and feelings you tend to avoid, your July 2020 Numerology Forecast is about digging into your vulnerability. While it might feel like you're poking at old wounds, July is guided by the number 7 and the Universal 11/2, a master number. The objectivity of the 7 can allow you to explore your feelings from a rational headspace. In turn, this can bring the spiritual illumination of the 11.
As the 7 month begins it blends with the energy of Cancer Season. You may feel like a little "wonky" with the energy of the month astrologically, especially as Cancer's emo vibes blend with the dispassionate 7 month. You may feel like you are needing to rest. This isn't necessarily quarantine fatigue you want to give into. This is "active rest" that allows you to be both chill AND productive. Paradoxical, but it's true: Get ready to rewrite your script!
Since 2020 is also a 4 Universal Year (2+0+2+0=4) there is already a focus on building foundations, globally and individually. This follows 2019's 3 Universal Year, which, while a time for creativity, pulled emotional triggers and may have left you with a number of disrupted and unfinished goals.
Listen to your July 2020 Numerology forecast
This forecast can help you welcome reinvention in your life where it is most needed. Brace yourself for a little volatility in the things you take on, but attempt to not be reactive. How do you make change and make it long lasting?
1 Life Paths may be asking "am I okay being alone?" These feelings can be at odds with your lifelong pursuit of independence.
2 Life Paths might find themselves swimming in an emotion ocean.
3 Life Paths might have to counter-reactive responses.
4 Life Paths have opportunity to kick limiting beliefs.
5 Life Paths may experience an influx of new information if they're open to it.
6 Life Paths: relationship could go through some important shifts
7 Life Paths are going to be more low energy.
8 Life Paths will tango with their pragmatic side.
9 Life Paths can evaluate their purpose.
For much more detail about the 7 Month and how it influences you, follow the link below to listen.
What's Your Number? Calculate Your Life Path Numerology
The Life Path number is similar to the Sun Sign in astrology. It directs your overall personality and represents the "fuel" that carries you towards your destiny. To calculate your Life Path number, use our calculator, or do it long hand by adding up all the digits in your birthday. For example:
Birthday: 6-27-1988
Get the month, day and year down to a single digit. For example:
Month: 6
Day: 2 + 7 = 9
Year: 1 + 9 + 8 + 8 = 26, then, 2 + 6 = 8
Then, add the single digits from the month, day and year until you get to a single digit, between 1 and 9.
6 + 9 + 8 = 23, then,  2 + 3 =5
Life Path Number: 5
Note: If your birthday first adds up to 11, 22 or 33, you have a Master Number as your Life Path. You can read the general characteristics of your Life Path number here.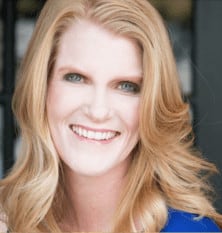 Felicia Bender, Ph.D is "The Practical Numerologist" and the author of Redesign Your Life: Using Numerology To Create The Wildly Optimal You. To learn more numerology from Felicia, order custom reports and book a reading, visit www.FeliciaBender.com
ORDER CHARTS & SESSIONS WITH FELICIA:
For information on scheduling a private numerology session, click here.
To order a personalized numerology chart, click here.