Got a skeleton or two in the closet? Let's face it, we all do. From April 22 through September 30, 2018, transformational Pluto goes retrograde (backward), making us all turn inward for some emotional and spiritual housecleaning.
For the next five months, you may have to face a few of these specters head-on. While its ultimate effect is for good, there can be a few intense moments at first…so hang on tight!
Because powermonger Pluto is a slow-moving outer planet (yes, we still call it a planet, despite what astronomers say), its effect can be felt worldwide. From 2008-2024, Pluto is trekking along the Capricorn trail, transforming big business, government and the economy. We've seen huge worldwide shifts in these arenas for better and for worse! Pluto's "tear it down, destroy, then rebuild" fingerprints are all over these markets.
Capricorn is the sign that rules the patriarchy—and with oft-sinister Pluto here, we are seeing the worst of that rear up. But we are also essentially at the halfway point of Pluto's tour of Capricorn, a pivot point for change. In order to transform something, we must see the whole picture: the good, the bad and the ugly. Pluto certainly revealed the patriarchal stronghold that was simmering below the surface.
Pluto first entered Capricorn in November 2008, and indeed our economy and governments have been in upheaval since then. Pluto rules the underworld; its job is to expose all that's hidden below the surface—especially the dark stuff—so that it can be healed and transformed. During Pluto retrograde, the devil is indeed in the details, and we can expect even more corporate or political scandals to continued to be revealed.
Pluto has gone retrograde during roughly the same time frame every year for the past few years. Our "spring awakenings" have been a bit rude as a result. However, it's also an opportunity to deal with that stuff you keep shoving aside, ignoring or glossing over. If your own integrity is questionable, use Pluto's retrograde cycle to clean things up. There's no fudging or excuses now; you don't want to be at the center of a scandal. Keep your affairs aboveboard.
Photo by Cory Verellen. All rights reserved.

Make the most of your 2018 with the AstroTwins' 2018 Planetary Planner to guide you through the whole year—your must-have map for love, money, health and more. Get yours now!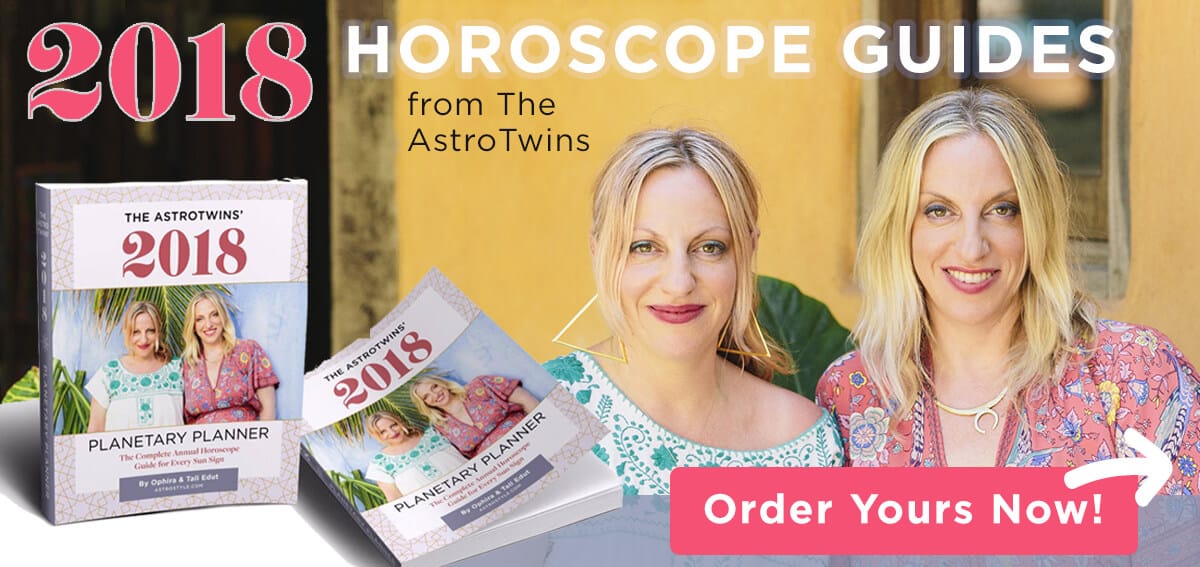 Pin