You say you want a revolution?

It's an inside and outside job. Pluto is retrograde in forward-thinking Aquarius from May 1 to June 11, then old-school Capricorn until October 10

.

How to cope, by zodiac sign.
Hello, Pluto, the most complicated planet in the solar system. As the ruler of our unconscious urges, we're not always present to its machinations. In fact, if you're blaming someone else for your very own demons (but not actually realizing it), bet your arse Pluto's at play. Projection is one of this trickster's favorite deflections.
So when Pluto pivots into reverse every year, it holds up quite the mirror. Wait…maybe you did have something to do with the discord after all? Maybe it wasn't just because the person you're pissed at is a "narcissist." Conversely, maybe someone you've been letting off the hook needs to be held accountable, at last.
Pluto retrograde effects: There are gifts
As Pluto reverse commutes through the zodiac, we have an opportunity to go back and revisit some of the buried stuff we've glossed over in our lives. What have you shoved down to the recesses of your consciousness? Pluto dwells in the underworld, a kidnapper of young Persephone—which is a metaphor for your own inner child.
As any parent worth their salt knows, kids need positive reinforcement more than harsh punishment. We're not saying some restrictions don't apply, of course…kids also need boundaries. So think about tending to your own inner child this way during Pluto retrograde. When you're gentle with the hijacked parts of yourself, it's a helluva lot easier to be compassionate to other people.
The truth is, we all have a shadow side—the part of ourselves that we'd rather deny than lay claim to. No one's cedar-lined closet is without rattling skeletons. For the five months of Pluto retrograde (May 1 to October 10, 2023), you may have to face a few specters head-on. While its ultimate effect is for good, there can be a few intense moments at first…so hang on tight!
Silver lining: During the retrograde, we might actually feel relief from the planet's intensity. Retrogrades are times for introspection, and deep-diving Pluto's backspin can bring penetrating insights. Progress may be put on hold as we process everything from pain to grief to revenge fantasies.
So what's happening with Pluto in 2023?
Like its fellow outer planets, Pluto spends approximately five months of each year retrograde. And for the first year since 2008, Pluto's retrograde takes place in two signs in 2023:
– The dwarf planet spins back through Aquarius from May 1 to June 11
– Then it slips back into Capricorn for the remainder of its retrograde, until October 10
The ultimate numerology guide is here.
The must-have map to your purpose and path by Astrostyle's resident numerologist.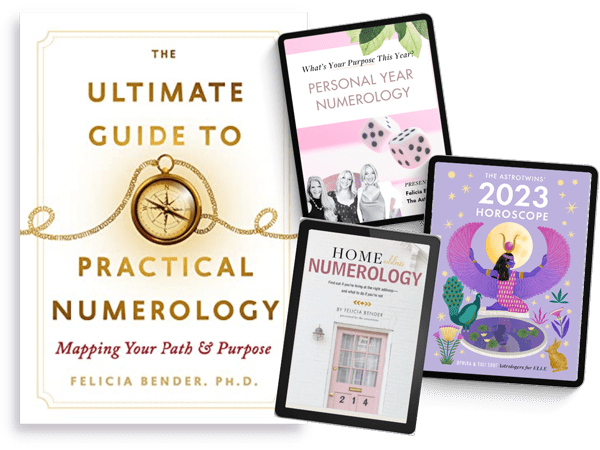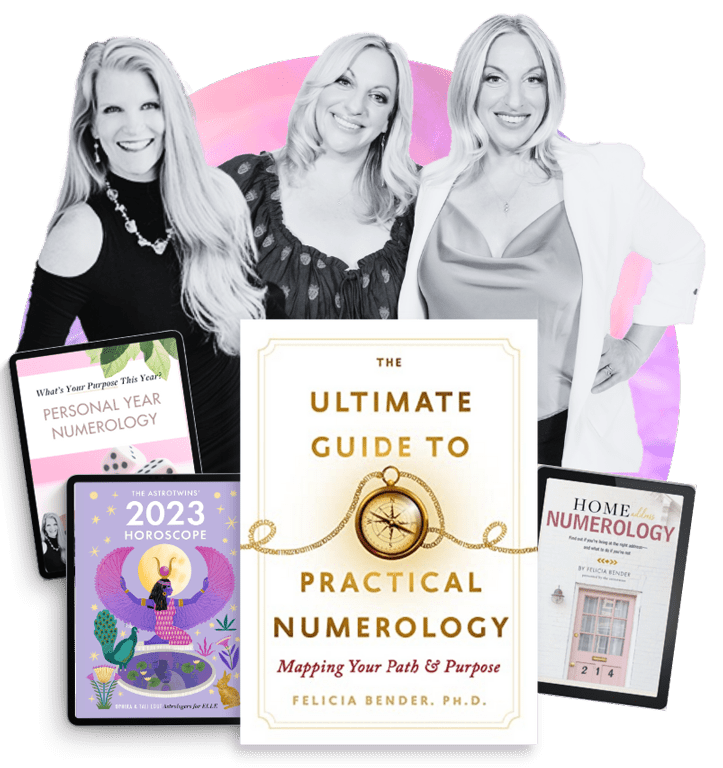 Where is Pluto now?
The 2008-2024 transit in Capricorn
Since 2008 and until 2024, Pluto has been primarily trekking along the Capricorn trail, transforming big business, government and the economy. We've seen huge worldwide shifts in these arenas for better and for worse! Pluto's "tear it down, destroy, then rebuild" fingerprints are all over these markets. Capricorn is the sign that rules autocratic leaders and the patriarchy—and with oft-sinister Pluto here, we've seen the worst of that rear up.
But we are also essentially at the end of Pluto's tour of Capricorn, a pivot point for change. In order to transform something, we must see the whole picture: the good, the bad and the ugly.
Pluto in Aquarius: A "sneak peek" of the next two decades
Pluto spends two months in Aquarius in 2023, and it's already giving us a preview of its longer, 20-year journey through the sign that rules activism, science and tech. Although Pluto weaves back and forth between Capricorn and Aquarius for much of 2023 and 2024, it settles in Aquarius for 20 uninterrupted years on November 19, 2024 (until January 19, 2044)!
In 2023, we get a small taste of the Pluto in Aquarius transit, as the dwarf planet shakes it up in this avant-garde, eccentric air sign from March 23 to June 11, 2023. A few of Pluto's fingerprints have already been revealed:
Chat GPT has disrupted media as we know it, creating both fear, outrage and awe of the power of technology to replicate humans (and violate copyrights…lawsuits pending)
Youth activism surges after a spate of school shootings, and the unlawful expulsion of two young black Tennessee lawmakers, Justin Jones, 27, and Justin J. Pearson, 28
A Texas judge attempts to ban Mifepristone "the abortion pill" while a Seattle judge blocks the ban; the Supreme Court protects access…progress or a temporary lull in backlash?
Mass shootings are rampant making gun laws a top issue for the 2024 U.S. election
US schools in some states are banned from teaching factual history about slavery and systemic racism
Polarization continues to Aquarian extremes: Armed Neo-Nazis show up to drag shows
Lawmakers attack trans rights with bills that restrict gender-affirming health care for youth and now adults in Missouri, along with protections in schools and public spaces
Books are banned in schools, specifically in Texas, Florida and Tennessee
World powers assemble and disassemble as war rages on between Russia and Ukraine
Alarming, right? Like we said, Pluto retrograde is a time for doing shadow work. Wherever you're pointing the finger, Pluto retrograde advises to stop and take a look within. Is there a more effective way of dealing with conflict? If the storm of social media wars has shown us anything over the past decade, fighting dirty only brings us all further into the mud pit.
But no one wants to just "lie down and take it," nor should we when it comes to discrimination. The opportunity of the 2023 Pluto retrograde was so perfectly outlined by the Tennessee lawmakers who took a legal stand on an issue of gun violence, mobilized their communities after their unlawful expulsion and continue to speak truth to power with awe-inspiring integrity.
It's important to remember that Pluto is not simply destructive. It's also regenerative. As the planet overseeing alchemy, reproduction and hidden resources, its brutal teardowns can reveal buried treasures. You can read more about the Pluto in Aquarius transit here.
Your Pluto retrograde horoscope
Below are our tips for how to navigate the five months of the planet's retrograde, by zodiac sign.
Pluto retrograde in Aquarius: May 1-June 11, 2023
Pluto retrograde in Capricorn: June 11-October 10, 2023
Aries (March 21-April 19)
Group dynamics could shift May 1 as metamorphic Pluto turns retrograde in Aquarius and your eleventh house of teamwork and technology until June 11—then backs up through Capricorn and your career zone until October 10. If you're working on a collaborative project or engaging with a larger institution, dot every I. And think before you bail on any slower-moving (but promising) ventures. If someone isn't pulling their weight after copious warnings, you may have to revoke their membership in the Aries squad. Are you spending way too much time on social media? Wean yourself off those addictive apps so you can be present with live humans.
Taurus (April 20-May 20)
Pump the brakes, Taurus! On May 1, alchemical Pluto turns retrograde in Aquarius and your tenth house of career, professional progress could slow. Don't panic! Until June 11, you have a chance to strengthen your mission by tightening bolts behind the scenes. Warning: a difficult colleague may complicate your plan. Instead of battling it out, quietly observe until a sound strategy for dealing with this emerges. Pluto backs up through Capricorn and your travel zone from June 11 to October 10, taking the pressure off that situation and turning your attention to long-distance connections and purposeful travel plans. Consider revisiting a favorite location that you already know like the back of your hand.
Gemini (May 21-June 20)
You're juggling a ton of great projects, Gemini, but are you in danger of dropping a few of those balls? On May 1, cutthroat Pluto turns retrograde in your expansive ninth house, forcing you to evaluate your workload with a critical eye. If you've overcommitted yourself, downsize where you can—and disengage from risky or resource-guzzling ventures between now and June 11. Travel plans may be on your mind, but your globe-trotting instincts could be out of whack until the icy dwarf planet backs into Capricorn and your spiritual, seductive eighth house from June 11 to October 10.
Cancer (June 21-July 22)
Love 'em…or leave 'em? As passionate Pluto turns retrograde—first in Aquarius and your erotic eighth house until June 11, then back through Capricorn and your cooperative seventh until October 10—you may have second thoughts about a certain relationship. Give yourself space to sort out your priorities and truly discover if your values and lifestyles gel. Already committed? You may need more private time while Pluto's in reverse for five months. Pull into your shell as needed. Healthy distance can amp up desire! This slowdown can help coupled Crabs work through deep-seated relationship problems. Just be warned: these conversations could get pretty intense!
Leo (July 23-August 22)
Jealous much, Leo? While possessive Pluto spins retrograde in Aquarius and your partnership house until June 11, you may feel neglected or unfairly dismissed. But is that actually true? It may be hard to keep perspective in certain partnerships—and, if you let things escalate, you could erupt with angry outbursts or jealous rants. Since that's no way for your noble sign to represent, start deploying some anger management techniques, like taking timeouts when conversations get heated and dialing back stimulants like sugar and coffee.
Evaluate any new relationships with a keen eye during Pluto retrograde and don't rush to forge a connection. When Pluto backs into Capricorn from June 11 to October 10, you'll be able to approach this from a more grounded space.
Virgo (August 23-September 22)
You almost can't help but take charge of every plan, Virgo, but are you making too many sacrifices in the process? On May 1, as Pluto retrograde begins in Aquarius and your sixth house of service, take stock of everything on your plate. Have you over-committed yourself? During this backspin, which lasts until October 10—don't let your personal projects take a backseat to busy work. Reorganize your schedule to prioritize the most rewarding missions, financially and otherwise.
And before Pluto backs into Capricorn on June 11, delegate where possible, and consider pulling the plug on a non-essential obligation. Then, find trusted collaborators to help lighten your load and make work fun again! Reserve regular windows for self-care—yoga in the park, lap swims and massages aren't optional this summer, they are essential!
Libra (September 23-October 22)
Do you have Kardashian dreams on a starter-kit budget? Even if you ARE flush with cash, dial back the decadence as wealth-agent Pluto turns retrograde, beginning today in Aquarius and your hedonistic fifth house, then retreating into Capricorn and your nest egg sector from June 11 to October 10.
For the next five months of Pluto retrograde, pricey bottle service and lazy Lyft rides might be off the menu. You don't need to live like an ascetic, to enjoy aesthetics. Just think long and hard before you green-light tempting purchases. Apply the same discernment to love until June 11. With seductive Pluto scrambling signals in your romance zone, pace yourself before you take the plunge.
Scorpio (October 23-November 21)
Get your house in order! Beginning May 1, your cosmic custodian Pluto pivots into its annual retrograde, this time backing up through two signs—Aquarius until June 11 and Capricorn until October 10. Turn your focus to Chateau Scorpio for the next two months. While this isn't the best time for doing any major renovations, it is a powerful period to either move to a more fitting location or set up your space for maximum privacy and productivity. How about a meditation corner and a great new desk?
Reconnect with relatives you love but avoid the triggering ones. Don't force togetherness when you actually need space. Instead, relish your sacred solo time, then utilize the opportunity to foster friendships elsewhere after June 11.
Sagittarius (November 22-December 21)
Who are the people on your contact list? On May 1, intimate Pluto turns retrograde, first backing up in Aquarius and your social third house, then retreating to Capricorn and your finance corner from June 11 to October 10. For the next couple of months, keep a tight ring around your inner circle. Engaging newcomers may leave you spread too thin and true friends could get the short end of the stick. Make sure you seriously screen people before entrusting them with confidential info particularly if money is involved. That friendly acquaintance could turn out to be a full-on Gossip Girl—or not. Keep your guard up for now, and let people earn their loyalty points.
Capricorn (December 22-January 19)
Is your plate filled to max capacity, Capricorn? On May 1 as metamorphic Pluto turns retrograde, first in Aquarius and your second house of work and finances until June 11, you may need to scale back a few professional obligations. Be wise and only commit to the most essential projects until June 11. When the icy dwarf planet backs up into Capricorn from June 11 to October 10, you'll want lots of spaciousness in your schedule to focus on personal growth. Before then, set realistic timelines, and manage the expectations of those around you—especially if they've been relying too heavily upon you to provide things they can do for themselves.
Aquarius (January 20-February 18)
Slow your roll! On May 1, transformational Pluto, who's been shaking things up your sign since March 23, turns retrograde until October 10. The backspin begins in Aquarius and your self-focused first house then, the icy dwarf retreats to Capricorn and your esoteric twelfth house from June 11 until Oct 10. Dig deep for patience. You may have to put a few of your most precious, personal projects on the back burner so you can focus on more urgent priorities. Frustrating, yes, but there are silver linings: You might actually benefit from stepping away and gaining some perspective. Focus on restoring balance to your life. A little break could recharge your batteries, and lead to unexpected inspiration.
Pisces (February 19-March 20)
Should you rev your engine or hit the brakes? Get ready: Life could feel like a game of "Red Light Green Light" as volcanic Pluto retrogrades through your introspective and transitional twelfth house until June 11—then backs into your innovative eleventh for the remainder of its reversal, until October 10. During this hazy phase, situations that seemed like a sure thing could be delayed, while new opportunities may appear out of nowhere. The best way to weather this chaotic time is to do what Pisces does best—stay flexible and go with the flow. Pluto's cool-down can also help you reflect and get inspired, especially if you're relaxing by a body of water or daydreaming on your meditation cushion.
How to read your birth chart
Learn how to read your birth chart and get to know each planet in it! Enjoy this insightful, fun, and self-paced course and discover WHY you're the person you are and how to direct your natural gifts and strengths.