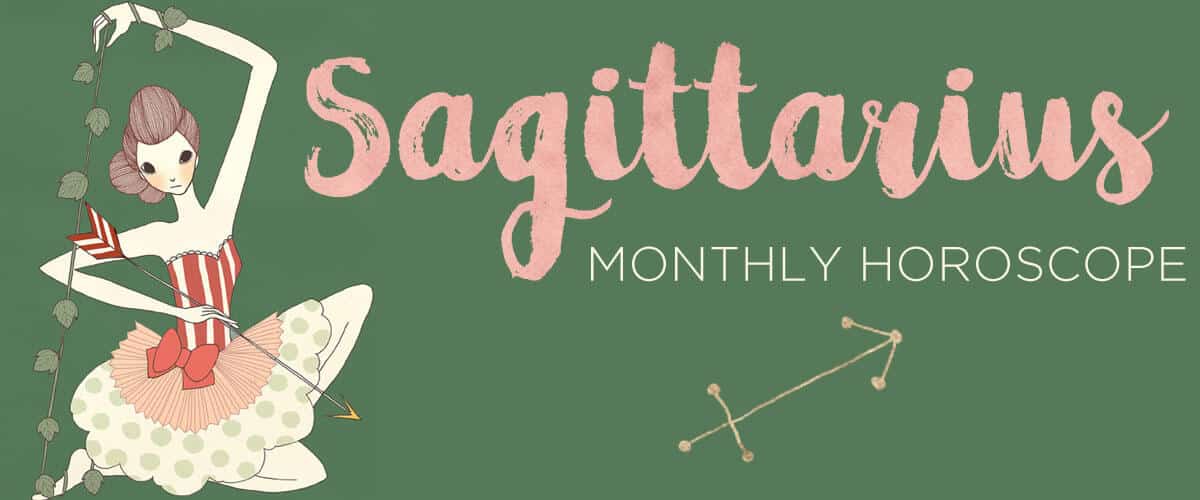 April 2019
At last, a bit of fun and playful energy for you! This year has been moving nonstop for many Archers, both with new adventures and weighty demands. For that you can blame the combination of expansive Jupiter in your sign riding sidesaddle with iron-fisted Saturn in Capricorn, which is clamping down on your work and money house. Your fellow Sagittarius Britney Spears' song "Work Bi**h" might be the closest thing to an anthem that describes the year so far.
But now it's time to "play hard" too, and with the Sun in Aries and your festive, flirtatious fifth house until April 20, you have license to prioritize pleasure. Joie de vivre is your birthright as the child of jovial Jupiter, after all. The April 5 Aries new moon marks a moment to catch up on all the fun you've been missing. From romance to a creative project to a decadent outing, feel free to pull out the stops now. Whatever sparks today could unfold over the coming six months. Who knows what could come of putting your unfiltered Sagittarian self out there boldly?
Do it quick though because this month, three slow-moving outer planets—Jupiter, Saturn and Pluto—will begin their annual
retrograde
s. The first to downshift is your ruler, Jupiter, which will reverse through your sign from April 10 to August 11. You've been hosting your cosmic overlord in your sign since November 8, 2018, a once-every-12-years visit that kicks off a long new chapter of your life. It's been exciting but a lot to absorb—even for you!
Now, Jupiter will slow its roll a bit, giving you a chance to integrate all the novelty and change. You'll probably welcome the opportunity! And great news: You'll still have nearly four months after the retrograde to implement your discoveries since Jupiter will remain in Sagittarius until December 2. Over the spring and summer, tend to an existing passion project that got back-burnered, or do some tweaking to your public image and appearance, whether that's a style overhaul, a social-media "facelift" or sharing ideas that represent your passions. How do YOU want to be seen by the world?
The people surrounding you are also a reflection of your character. You'll be reminded of this on April 19, when the year's rare second Libra full moon illuminates your eleventh house of teamwork and technology. A collaboration could come together with a flourish, or you might put the finishing touches on a digital venture. If you've got something to launch online, there's hardly a better date than this. Look back to March 20, when the first Libra full moon in this pair (a potent supermoon) first touched down in this zone of your chart. A friendship or group dynamic that's been undergoing shifts might finally settle into a groove. Since full moons can bring endings or transitions, you may decide to part ways with one crew or move into a different role with them.
The next day, April 20, the Sun begins its monthlong visit to Taurus and your sixth house of wellness and organization. Spring cleanup—of your home, habits and health—is underway! Devote the next four weeks to getting some solid systems in place that will help you run things efficiently and smoothly. With all the new stuff Jupiter's piled on your plate, Taurus season might be ideal for a deep decluttering mission.
Have you fallen off the workout wagon? A jolt of inspiration could arrive on April 22, when the revitalizing Sun and spontaneous Uranus make their once-a-year conjunction (meetup), this time in Taurus. You might make a radical change to your habits, whether due to doctor's orders or a deep personal desire to feel better. As an on-the-go Sag, it's so easy to take your health for granted—you tend to have lots of energy—but since Uranus started a seven-year visit to Taurus last month, living as though you don't have a body is no longer an option. Tend to the "temple for your soul," and it will give back to you.
The sixth house also rules helpful people and employees. At the Sun-Uranus conjunction, you might decide to hire (or fire) or interview some savvy new service providers. If your tech or social media skills could use a boost, you might be inspired to take a class.
Making smart financial moves will be imperative over the spring and summer as two planets turn retrograde in Capricorn and your second house of work and money. From April 24 to October 3, transformational Pluto will make its annual five-month backspin through Capricorn, helping you to work through limiting beliefs around abundance and align you goals with your soul.
Tighten your sundress belt from April 29 to September 18, as stringent Saturn also makes a U-turn here, demanding more rigor and responsibility from your budgeting. Scale back any overly ambitious projects and roll them out in phases. This is a powerful time to plan and prepare instead of winging it. Your spontaneous Sagittarius style, mixed with a heaping helping of natural luck, rarely steers you wrong. But with Saturn here, heed the saying that luck is where preparation meets opportunity. This spring and summer, anything worth doing is worth doing right!
Want some more?
Check out what's going on for…