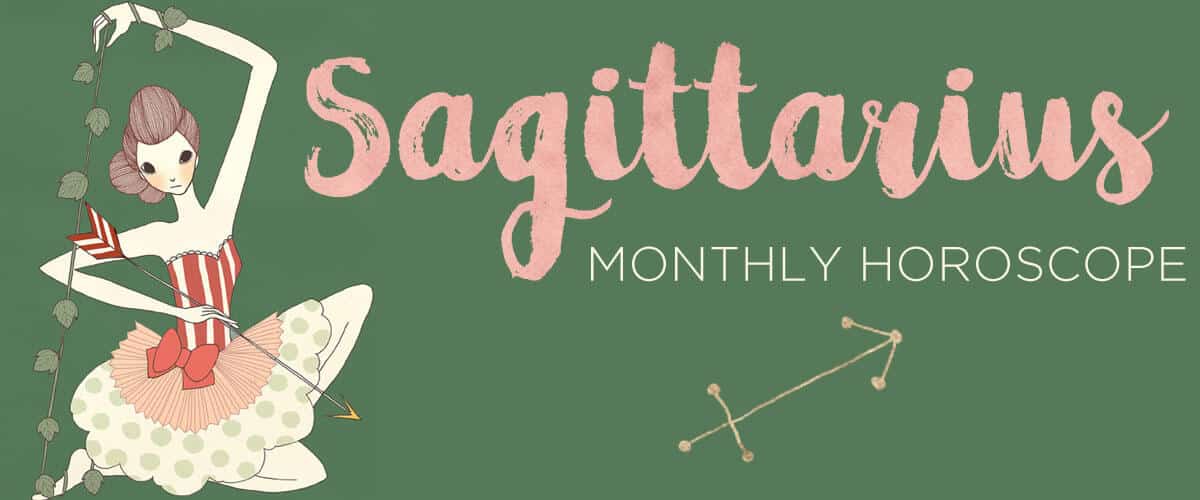 June 2019
Behold the power of two! Relationships are the main focus of June, and you'll get an extra dash of dynamic duo drive this year. Not only is the Sun making its annual visit to Gemini and your partnership house until June 21, but go-getter Mars is spending the month in Cancer, heating up your eighth house of intimacy and shared resources. Breezy, superficial connections will hold little interest now. You want to go deep…or you'd rather not dive in at all!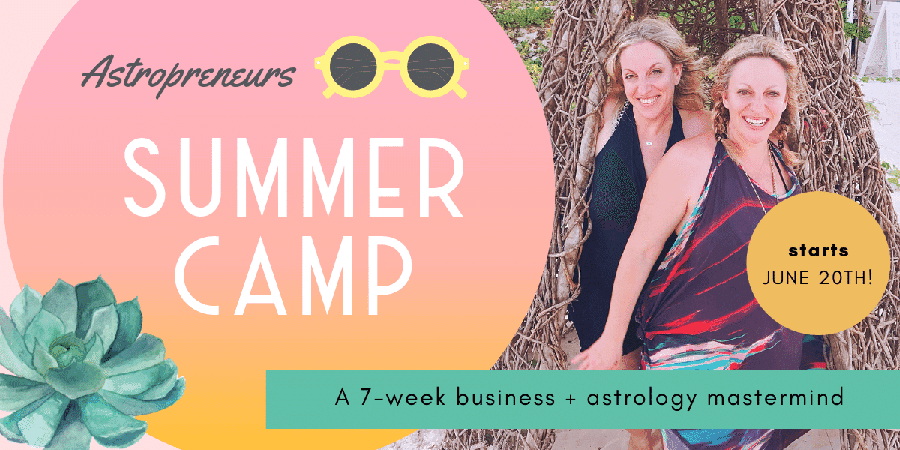 Start with open dialogue—listening and speaking in equal increments. Gemini is your opposite sign, and while the Sun is here, it's at its farthest point in the sky from your Sun sign. As a result, your own "solar power" reserves can be a bit low. Be gentle with yourself this month, Sagittarius, and take plenty of downtime. Lean on others for support instead of trying to do it all on your own. If you've gotten out of sync with a key connection, use this space to get back on the same plane.
The June 3 Gemini new moon is the perfect date to reboot your most important ties or make a relationship official. This annual lunation sets the stage for commitments and contracts. Someone you meet around the new moon could play a significant co-starring role between now and the end of the year.
But it won't be all kumbaya, "I'm okay, you're okay" vibes this June. There may be a few tough conversations about trust, jealousy and boundaries, sparked by straight-talking Mars in Cancer. The red planet can dredge up hidden feelings, leaving you feeling vulnerable and emotionally exposed. With rash Mars here, you might forget to take that crucial minute to process before you react.
On the fence about a relationship? You could feel rushed to make things permanent, if only to quell your anxiety. Watch out for tunnel vision—make sure you don't get so fixated on the end goal that you fail to analyze all the possible pitfalls. Strong sexual attraction can cloud your better judgment. In business, you might be so eager to close the deal that you race in blindly. Take the time to be strategic and conduct due diligence, Sag. Weigh the pros and cons of every possibility before you say yes (or no) too quickly. When Mars is in your permanent eighth house, it won't be so easy to back out of an agreement once it's been made. Right now, people are playing for keeps!
Check in with those funds now, Archer. With Mars in your wealth sector, financial pressure could bear down, bringing equal parts stress AND excitement. Get focused about paying off debt, cultivating smart investments or making decisions that set you up for long-term prosperity. Courageous Mars helps you meet any challenges boldly—and take a risk or two in the name of growth.
Midmonth, Mars forms three important planetary aspects (angles) that will keep you on your toes—and possibly reaching for the tissues! On June 14, Mars will swing into a flowing
trine
with dreamy Neptune in Pisces and your domestic, touchy-feely fourth house. You could have a heart-opening conversation with a loved one that changes how you see everything. A family member could present you with a financial gift, which could be anything from a loan to an inheritance. Thinking of buying or selling property or earning some rental income? The Mars-Neptune trine could serve up a serendipitous real estate opportunity —even if you aren't looking! Heads-up to homeowners: Check the plumbing in your house or apartment. Pressure could lead to a burst pipe or a damaging leak.
Wavering over a professional or money matter? Also on June 14, Mars locks into a tense opposition to rigid Saturn in Capricorn and your second house of daily habits, work and financial security. Maybe Mars is pushing you to "go big" with a romantic, sexual or business relationship—but pragmatic Saturn throws up yellow caution tape. Don't let Saturn entirely harsh your buzz, but DO slow down and think it through.

A work-related matter could reach a boiling point on June 19, when Mars forms a second opposition to power-tripping Pluto, which is also in Capricorn and your second house of money and self-worth. Limiting beliefs could surface, bringing up past insecurities. You could feel a surge of jealousy toward a nemesis. Instead of looking over your shoulder, examine what's underneath that competitive flare-up. Maybe you just need to give yourself permission to be big and bold, too. Come out of hiding—and just "do you"!
Amidst this intensity, there's a rare Jupiter-Neptune square (https://astrostyle.com/jupiter-neptune-square-2019/) and a full moon in YOUR sign to spice up the action even more. Jupiter is your ruling planet, so its movements are impossible for you to ignore. This year, it's visiting your first house of self and identity, putting your personal passions on the front burner.
On and off throughout 2019, Jupiter will be at odds with guilt-tripping Neptune, which is in Pisces and your fourth house of home and family. During this time, you'll struggle to balance the needs of loved ones with your own desires. Where does caretaking get in the way of YOUR independent growth and adventures? How much emotional security do you need before you get claustrophobic…and how much freedom do you require before feeling untethered and adrift? Finding that ideal ratio can be a tricky balancing act.
On June 16, Jupiter and Neptune will form their second of three exact squares this year. (The first was on January 13, and the next will be on September 21.) This go-round, Jupiter happens to be retrograde (backward) in Sagittarius. Most likely you'll have to make a few sacrifices for the greater good or postpone a few plans so you can get your home in order.
Warning: This can be a challenging sacrifice to make. When a Sagittarius wants to do something, you want to do it NOW. But this Jupiter-Neptune square is not the time to be self-serving. If you're a parent, that might mean locking in reliable childcare or demanding that other family members pull their weight. Solo Sags might reduce your cost of living so you can be more on-the-go.
Jupiter and Neptune will travel in a close square through October, so you'll feel this tension all summer and into the fall as you balance your own needs with everyone else's. Make sure you're not sacrificing too much here, Sag. Before you simply push your own needs aside, try speaking up!
On June 17, the year's only Sagittarius full moon makes it impossible to suppress your voice or hide from the spotlight. This is a peak moment that you've been building toward all year, one that can bring untold freedom or attention to your passion projects. Circle this date for any big launches and splashy announcements—or a much-needed dose of "me time." Let your loved ones know what happiness looks like to you, spelling it out if you must. Once you paint that vivid picture, it will be easier for them to support your quest. Just make sure they don't feel totally left out of the fun!
You'll be in the mood to slip off the grid starting June 21, when the Sun enters Cancer and your private, intimate eighth house for a month. With el Sol joining fiery Mars here, a sexy summertime affair could spark up. Overall, you'll just feel more sensual in your skin. (Nothing wrong with any of that, Sag!) Try slowing down and adopting a languid pace. Recharge your batteries and escape the crowds. Carve out time in your cocoon—whether that's in a hidden hammock or on a beach blanket with a juicy book.
At work, dive into a research project. Your powers of concentration are amplified now. Major money moves could also be on the agenda with the Sun and Mars revving up your wealth sector. From a real estate deal to passive income to investments, you could be negotiating win-win arrangements.
Home and family matters may bubble to the surface now. On June 21, hazy Neptune starts a five-month retrograde (backward) in Pisces, and between then and November 27, you may need to work through guilt, codependence or unresolved emotions with a relative, particularly a female. Spiritual Neptune's backspin in your domestic zone is great for clearing the energy with Feng Shui or a proper decluttering. (Once again, watch for water and plumbing issues with Neptune retrograde, too.)
Nostalgia alert: Neptune retrograde could lead you down a memory lane rabbit hole. Enjoy a bout of sentimentality while it lasts, Sag. Maybe you'll visit a favorite childhood vacation spot or feel drawn to look through old photos. A departed loved one could "visit" in your dreams, bringing messages of love and support. You might even consider working with a trustworthy medium, especially if messages start coming through "signs" or dreams. Journaling and meditation can help you access more etheric planes—and to do important work getting in tune with your emotions and creativity. That's a worthwhile summer project indeed!
Check out what's going on for…