Numerology predictions for April based on your Personal Year Number.
Our resident numbers guru, Felicia Bender, The Practical Numerologist, shares your Monthly Numerology forecast.
2019 is a Universal 3 Year (2 + 0 + 1 + 9 = 12, 1 + 2 = 3). To find out which monthly forecasts to read this year, calculate your Personal Year Number, according to the instructions below. This Personal Year Number will influence your whole year, from January 1 until December 31, 2019.
Pin
Calculate your Personal Year Number for 2019:
Take your birth date (for example): 11-1-1992
Replace the year you were born with the current year: 11-1-2019
Add each of these individual numbers together:
1 + 1 + 1 + 2 + 0 + 1 + 9 = 15
Digit down to a single-digit number, so keep adding: 1 + 5 = 6
If this were your birthday, you're experiencing a 6 Personal Year in 2019, so read the corresponding forecast below.



YOUR APRIL 2019 NUMEROLOGY FORECAST
If you're having a 1 Personal Year,
April is a 5 Month

Expect the unexpected and get ready to make things happen! The combination of your 1 Personal Year and 5 Month energies relate to sudden change, adventure and progress. Are you ready for some fun after the rather serious and hard work that you engaged in last month? Given that this 1 Personal Year is devoted to asserting your sense of independence, originality, and individuality, April should feel fantastic and energizing. This month holds impending excitement, interesting people, and surprising opportunities. It's time to freshen up your thinking. Revise your overall outlook. Read something on a subject matter that you might not usually gravitate toward. Go someplace a little off the beaten track. Or seek out something different from the same places, faces, and routines. Even a small shift will spice things up and allow you to see above the water line. Initiate change or expansion in significant areas in your life on April 14 or 23, and be prepared to say "au revoir" to the old so you can move forward with the new. There's strong potential for an alteration or adjustment in your game plan. Chances are you won't see it coming and it'll potentially replace or substantially expand upon what you've been focused on for a while. A complete transformation of your reality is taking place right now and it can feel both exhilarating and somewhat weird and scary. It's time to open up to new experiences!

Pin
If you're having a 2 Personal Year,
April is a 6 Month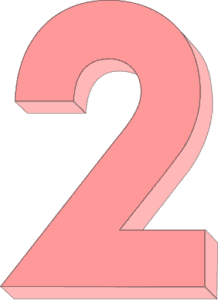 The 6 Month of April shines a spotlight on the domestic realm. Go with the flow and bask in the glow. You can enjoy the pleasures of friendship, love and affection. The entire 2 Personal Year is devoted to working with others, engaging in group-related activities, and nurturing your loving connections. It's also a year requiring a heightened level of tact, diplomacy, and patience. This month, home and family will be front and center. Your patience will most likely be tried, so get ready to take ten deep breaths and put on your cloak of diplomacy—even though you might feel like putting on Harry Potter's Invisibility Cloak instead! Romance has a special zing, particularly on or about April 18. Honest communication will improve all your connections. If you're single and ready for love, set an intention to attract someone special. The 2 Personal Year and the 6 Personal Month are both about love. Get clear about what you want in an intimate relationship and—as Abraham Hicks of The Law of Attraction would say—send out that "rocket of desire" into the universe!

If you're having a 3 Personal Year,
April is a 7 Month

The 7 Month of April could bring conflicting energies, so things might feel slightly disjointed, if not a bit confounding. On the one hand, you could feel introspective and a bit low-energy. Other times, you're invigorated and driven to express yourself through creativity and fun. How to navigate this duality? Just knowing the reason you're conflicted is half the battle. Choose to fully engage in one vibe (hang out at home with a book and fuzzy slippers!) and then the other (hit up happy hour with your co-workers). Between April 9 and 27, spend some solo time contemplating or studying with minimal interruption. Assess your progress around expressing yourself more fully and creatively. Have you grown since the start of 2019? This month can bring up a few trust issues that spark soul-searching. What's really going on here? Look deeper. Since it's your 3 Personal Year of self-improvement and self-expression, April is ideal for personal growth work. How could you improve your communication or be more emotionally transparent? What outlets bring you joy—and are you pursuing them? This is a great month to do a deep dive around these questions.

If you're having a 4 Personal Year,
April is a 8 Month

Pin
The 4 Personal Year is all about getting clear and practical with your goals and setting up the systems to make them run smoothly. This is crucial work, but it can feel like a thankless task: as soon as you check off one item from your to-do list, three more appear! When things feel heavy and serious, remind yourself that what you set in motion will make your life easier and more effective for the next five years. April is your springboard month. You can make great strides in your career or business dealings right now, especially around April 9.  But remember: No shortcuts! Both the energy of the 4 Personal Year and the 8 Personal Month are about business, finances, and taking the practical route. The extra work you put in this month will have a vital impact as you move through your year. A good deal of organization and management might be required to move things along successfully. You've got to work for your money and manage it with expert oversight. April invites you to step into your power and carry out the crucial tasks to manifest your goals.

(In this video, Tali and our resident numerologist Felicia Bender explain the significance of 2019, which is a 3 Universal Year.)
If you're having a 5 Personal Year,
April is a 9 Month
Pin
The energy of the 5 Personal Year is overflowing with changing conditions, unexpected shifts and an underlying need to stretch your personal and professional boundaries. "Freedom" is your keyword for the year—and that can mean a lot of different things. Underneath it all, you're evaluating how free you feel in your life, what freedom means to you and what it might take to get a bit more of it. In the 9 Month of April, you can begin to pursue a course that fits your evolving needs. You'll feel remarkably freer and more open in a way that you couldn't begin to imagine even a month ago. This can come to pass in many different ways, from the most dramatic to the more subtle. Is it a business or personal relationship that might take a turn? Or is it an internal shift you've been digesting? You might simply reap the rewards of goals you put into motion last year—freedom won through discipline and concerted effort. The energy of the 9 Month can also portend endings. The number 9 brings conclusions that require surrender on your part—an openness to change and transformation. April is a time to let go of what you no longer need in order to welcome a new phase.

If you're having a 6 Personal Year,
April is a 1 Month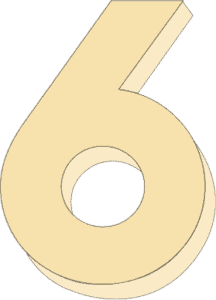 Family and relationships are ripe for evolution this April. Last month was all about transitions and endings, and you may have been pushed to let go of something. April is a 1 Month, which signifies new activities or starting a relationship—whether business or romantic, especially between April 9 and 27. This month is all about taking initiative and acting on your individuality and independence. It's okay to put yourself first! When you take care of yourself, then you can truly take care of others in the best and most productive way possible. Set aside any guilt and prioritize your passions—April is truly the best month for that and you don't want to waste it!

If you're having a 7 Personal Year,
April is an 11/2 Month
Pin
Who says soul-searching has to be heavy? April's numerological mix challenges that belief. While this 7 Personal Year may be about internal investigations, that doesn't necessarily mean you won't have any fun. Many of us correlate "spiritual" with "serious," but the other day I watched a video of nuns singing and dancing to Queen's "We Will Rock You." Talk about an interesting juxtaposition! It reminded me that levity and lightness ARE part of our spiritual journey, too. During your 7 Personal Year, you'll need "time outs" to process ideas and experiences in a deep and profound manner. It's an optimal time for study or research, and to develop your intuitive powers. The 11/2 Month of April isn't necessarily a "get up and go" time. Whether you realize it or not, you're expending a LOT of energy on your inner transformation. The collision of the illuminating Master number 11 with your spiritually-centered 7 Personal Year makes April a powerful vortex for tuning in to yourself and the universe. Take some time for energy work, meditation or prayer. Explore esoteric and holistic tools for self-care and growth—books, workshops, journaling or somewhere your dialed-up intuition guides you.

If you're having an 8 Personal Year,
April is a 3 Month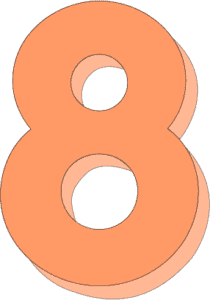 The 8 Personal Year tests your personal power, and demands that you get down to business, expressing your strength and vision in the wider world. Check in on progress now: The 3 Month of April is about communication and self-expression. How are you communicating your power in the world? If you could use some polish (we all could), you might even get training in management or media skills. Creativity is vital this month, and that isn't relegated to the canvas or stage. Infuse any project or dilemma with innovative problem-solving and you'll be amazed at how connections will finally come together or coalesce into a solid new approach. The 8 Year requires sound judgment and skillful management, so keep everything on track and follow a schedule. This month provides you with the opportunity to tap into your creativity and apply it to maximize what you're doing across the board. Serious as it sounds, the 3 Month is more social and relaxed than last month, adding a welcome lightness to the overall intensity of your entire 8 Personal Year. It's a great time to write, attend workshops or seminars, and enjoy some cultural activities. Anything that expands your artistic and cultural horizons is right on task. Mix it up and introduce novelty to freshen up your thinking. Adding lightness and fun can spark a new mindset that helps you approach an old problem from an invigorated angle.

If you're having a 9 Personal Year,
April is a 4 Month
April's 4 Month is a more serious time for you, pushing you to tackle your challenges from a practical angle instead of an emotional one. It's a little bit tough love, and a little "one day at a time." Break overwhelming tasks into bite-sized action items. Take small, methodical steps each day and the results will be cumulative. Focus on the nuts-and-bolts activities that need your attention, like your finances and career, which could see growth. During the weeks of April 15 and 24, you might pursue a new love interest or career opportunity. When you experience any cycle guided by the number 4, there can be curveballs, detours or (seeming) obstacles. Your mission is to keep it simple and steady—no cutting corners! Shore up your faith and go through the process, even if you'd much rather jump from point A to point E in one fell swoop. An accountability buddy or coach can help you stay on task when you want to quit. And celebrate each tiny victory: gratitude for the little things will help you feel safe enough to let go of some of the bigger outmoded stuff during your transitional 9 Personal Year. Romance will also be front and center, and you must make sure to prioritize it if you're currently in a relationship. Designate some "no phone zones" around the house and implement other policies that foster emotional connection. You might take a closer look at your childhood or family history. Is there forgiveness work to be done, a pattern to break? April helps you think of ways to move forward with a cleaner slate.
Felicia Bender, Ph.D is "The Practical Numerologist" and the author of Redesign Your Life: Using Numerology To Create The Wildly Optimal You. To learn more numerology from Felicia, order custom reports and book a reading, visit www.FeliciaBender.com
ORDER CHARTS & SESSIONS WITH FELICIA:
For information on scheduling a private numerology session, click here.
To order a personalized numerology chart, click here.


Pin
Map your year with The AstroTwins' 2019 Horoscope Guides
Get the complete roadmap to 2019, with the most important dates for love and money, plus the big-picture trends that will guide you through the year! Plan it by the planets and never miss an important moment again. Order Yours Now >