What's happening in astrology today
August 4 in the stars: The moon is in Pisces conjunct Neptune. What's it mean for you? Find out below in our daily horoscopes for Friday August 4.
You can read the daily horoscopes for your Sun sign or your rising sign (ascendant). Visit our Cosmic Calculator section if you want to calculate your Rising sign or discover more about your personal astrology.
Your daily horoscopes for Friday August 4, 2023

Aries (March 21-April 19) daily horoscope for Friday August 4
Ruminating on the past? Today's moon-Neptune conjunction in your surrender sector urges you to let it go, freeing yourself and another person from a toxic tie. You don't have to justify wrongdoing, but through forgiveness, you can release yourself from being controlled and limited by resentment. Have you developed self-protective armor in response to a past hurt? That situation is over, and it's safe to release it instead of looking over your shoulder to make sure it doesn't happen again. Creative visualization can bring miraculous results today. Rather than do, do, do, sit down and relax, perhaps even listen to a guided meditation.

Taurus (April 20-May 20) daily horoscope for Friday August 4
Supportive friends surround you today, Taurus, so reach out if you're feeling overwhelmed. An act of kindness from your inner circle could touch your heart, reminding you that it's the people in your life, not the material stuff, that matters most. When someone is struggling, your first instinct might be to dish out tough love. However, today's moon-Neptune alignment calls for an extra dose of compassion. Visualize yourself in the other person's shoes and your relationship will fall back in step. There is strength in community!

Gemini (May 21-June 20) daily horoscope for Friday August 4
Hello, influencer! Your creative ideas are welcome at the boardroom table today, so share those unconventional visions. The moon and imaginative Neptune meet in Pisces, your tenth house of career, aligning ambition and inspiration. Your ability to "think different" could help you stand out from the crowd. Have you reached a sticking point in a project? Focus on the spirit of the idea rather than the bottom line, and you'll break through the impasse.

Cancer (June 21-July 22) daily horoscope for Friday August 4
Ask, believe, receive: Today, the soulful moon unites with intuitive Neptune in Pisces, your visionary ninth house. This is the day to imagine what you want because you can magnetize your dreams to you through creative visualization. Go bigger, Cancer! The ninth house is all about expansion, so don't just aim for the "safe" low-hanging fruit. Feeling out of touch with your power to manifest? Figure out how to make yourself happy, in even the smallest way. Being in a state of joy might be all it takes to bend the universe your way.

Leo (July 23-August 22) daily horoscope for Friday August 4
You SAY that you want happiness, love and freedom, but do you actually believe that your desires are possible, Leo? Today's moon-Neptune conjunction in your mystical eighth house encourages you to examine your own limiting beliefs. Since you may need tangible proof to REALLY change your mind, hunt for people who are living the life you want for yourself. Under today's cosmic alignment, you could also attract a powerful alliance, whether for business or romance. Does someone's energy merge naturally with yours? Explore the possibility of joining forces.

Virgo (August 23-September 22) daily horoscope for Friday August 4
Relationships can be hard work, we know, we know. But they can also be a haven from stress and struggle today as the moon and compassionate Neptune align in Pisces and your partnership house. The tranquilizing effect can be beneficial to your bonds with the ones who matter most. Soften your stance and be gentler in your interactions. By coming from a loving, non-critical place, you could elicit an entirely different response than when you approach people with nervous energy. Nobody needs to be fixed here. In fact, you might just allow someone to support YOU for a change. Breathe, Virgo. All is well!

Libra (September 23-October 22) daily horoscope for Friday August 4
Pampering and self-care are hi-pri items on your agenda, and today's stars give you a free pass to luxuriate as only a Libra can. With the moon and sensual Neptune aligned in Pisces and your sixth house of well-being, look for healthy ways to indulge. Dip into the steam room after your workout or spend the evening getting soaked and scrubbed at a traditional Korean spa. Treat yourself to a decadent juice after yoga or book an impromptu massage midday. You'll be far more productive once you've tended to yourself. When Libra's happy, everyone's happy.

Scorpio (October 23-November 21) daily horoscope for Friday August 4
Still musing on a pleasurable experience? Don't rush to "back to business" mode. Today, the moon and nostalgic Neptune embrace in your fifth house of passion, adding a sensual spin to your agenda. An attraction could spark today, or you could be feeling especially amorous. Nobody to sidle up to (yet)? Get glamorous for yourself, Scorpio. Spend extra time on your appearance, adding visual interest to your outfit or hair. When you feel fabulous, you radiate wonderful energy, and that's what others will find irresistible.

Sagittarius (November 22-December 21) daily horoscope for Friday August 4
Home is where your heart is today as the moon and sensual Neptune conjoin in your domestic zone. If you must trek into the office, bring the sweet vibes with you. Keep an open-door policy so co-workers can plop down for a chitchat. Pick up some berries or donuts to share. If someone from your inner circle pops into your mind, don't ignore the intuitive voice telling you to check in. In addition to finding out their status, they might have news to share with YOU.
Read more Sagittarius horoscopes

Capricorn (December 22-January 18) daily horoscope for Friday August 4
Straight to the point? Not today, Capricorn. The reflective moon and compassionate Neptune meet in Pisces and soften up their tone in your communication house. Doling out tough love and stern reprimands will get you nowhere. Validating the other person's emotions and experience? That will help you feel connected. Sometimes a person just needs to be heard before you rush them into problem-solving mode. Instead of being empathic, be empathetic. Catch yourself if you're being too hardcore, and dial back the intensity. One more time…with feeling!
Read more Capricorn horoscopes

Aquarius (January 20-February 18) daily horoscope for Friday August 4
Bring a little law of attraction into your strategy for success today. With the moon and psychic Neptune aligned in your pragmatic second house, you might as well aim for practical magic too. Cultivating a mindset of abundance could attract real prosperity for you, Aquarius. If you've gotten caught in scarcity thinking, shift your thoughts. Clear your space of blocks like unpaid bills, parking tickets, a cluttered inbox of unanswered emails. Out with the old to make room for new opportunities to flow in.

Pisces (February 19-March 20) daily horoscope for Friday August 4
Want effortlessness and ease as a way of life? Stop swimming upstream and go with the flow. The moon and your ruling planet Neptune align in Pisces, sharpening your intuition and giving you the astrological "it factor" today. You're radiant and magnetic, so make that "big ask" now while your powers of persuasion are irresistible. This is the day to advance one of your personal goals, and you won't have to struggle to do it. You could turn heads without even trying, too, as Neptune gives you extra dazzle.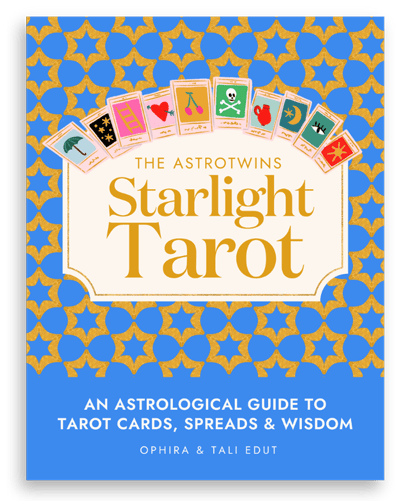 An Astrological Guide to
Tarot Cards, Spreads & Wisdom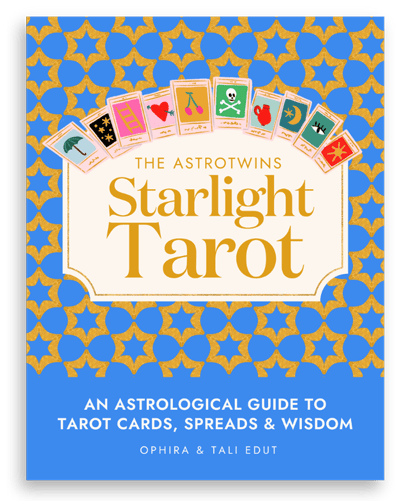 The AstroTwins bring your Tarot journey to life with Tarot spreads, history and empowering guidance.
Get the starlight Tarot