What's happening in astrology today
July 14 in the stars: The moon is in Gemini. What's it mean for you? Find out below in our daily horoscopes for Friday July 14.
You can read the daily horoscopes for your Sun sign or your rising sign (ascendant). Visit our Cosmic Calculator section if you want to calculate your Rising sign or discover more about your personal astrology.
Your daily horoscopes for Friday July 14, 2023

Aries (March 21-April 19) daily horoscope for Friday July 14
You're on the hunt for fresh ideas, but before you start tweeting that you've found "THE thing!" do your homework. Rather than reach for the first shiny new opportunity that catches your eye, make sure this project or partnership has lasting potential. Nothing's worse than sealing the deal on a prospect that turns out to be a dud. Tonight, hit the local scene and foster a new friendship with a new acquaintance.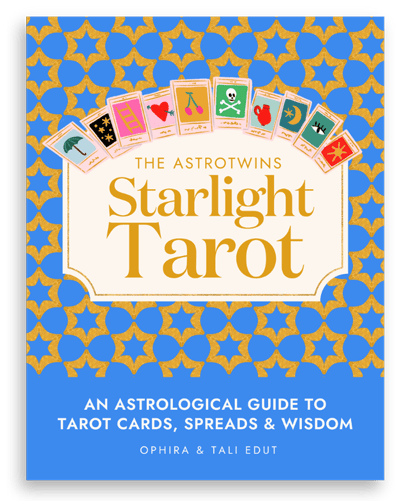 An Astrological Guide to
Tarot Cards, Spreads & Wisdom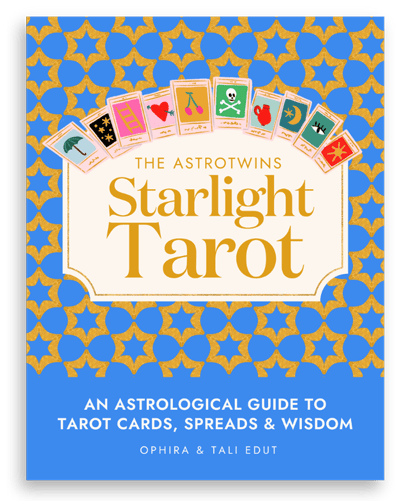 The AstroTwins bring your Tarot journey to life with Tarot spreads, history and empowering guidance.
Get the starlight Tarot

Taurus (April 20-May 20) daily horoscope for Friday July 14
Stick to your values, Bull, but try not to be so stubborn about it. It's admirable to live by your principles but stop short of imposing your beliefs onto others. Rather than telling people (unsolicited) what you think they "should" do, practice active listening, offering your ear instead of your agenda. If you find you're preaching to the choir in a one-sided conversation, try asking questions…or changing the subject to something less emotionally charged.

Gemini (May 21-June 20) daily horoscope for Friday July 14
Stuck in your old ways? Today's moon in Gemini pushes you out of that rut. Fortunately, you're a versatile sign, so traipsing down a new path can be fun once you embrace the spirit of adventure. Consciously shift the way you speak and interact with others. You may find that you get a whole different response. Let your curiosity and charisma lead you out the door and about town tonight…opportunity awaits!

Cancer (June 21-July 22) daily horoscope for Friday July 14
Guilt weighing you down again, Crab? Just because you said no to someone doesn't mean you have to carry an emotional burden. Setting boundaries is healthy, especially for a nurturing soul like yourself. It's one thing to be of service to others, but quite another if that comes at the expense of your own self-care. You don't need to prove your love. And if you DO, maybe a few of these imbalanced relationships should be cut loose. Tonight, try rolling with a new crowd for some refreshing new energy.

Leo (July 23-August 22) daily horoscope for Friday July 14
Today's moon in your future-minded eleventh house sends your deepest desires out to the universe. Don't let fear stand in the way of your biggest dreams, no matter how "impossible" they may seem. Since the eleventh house rules technology, connect with some inspiring influencers on social media. Your efforts alone will open doors, so you have nothing to lose by trying. Broaden your scope by connecting with a new group of like-minded people in your field.

Virgo (August 23-September 22) daily horoscope for Friday July 14
Today sounds the call for structure, especially if you plan to knock off everything on that mounting to-do list of yours. Log out of social media, screen your phone calls and save the time-sucking distractions for the weekend. Do you really need to refresh your inbox every five minutes? Get tasks completed in uninterrupted spurts and you just might surprise yourself at everything you're able to accomplish. Then go celebrate with some evening entertainment!

Libra (September 23-October 22) daily horoscope for Friday July 14
Your optimism returns today and reminds you that your cup runneth over with possibilities. Expand your network beyond your go-to resources and tap a mentor or an industry VIP for a fresh perspective. If your creativity has fallen flat lately, plan a day trip (even for this weekend) to revive the muse. With the moon in your worldly ninth house of expansion, now's a great time to peruse travel blogs, set fare alerts or check for online hotel deals. You could serendipitously get lucky and find exactly what you need—maybe something you didn't even know you were looking for!

Scorpio (October 23-November 21) daily horoscope for Friday July 14
Loosen your grip today, Scorpio. Instead of forcing your agenda, slow your roll and let a situation develop naturally. Taking the necessary steps on your ascent will make it feel that much sweeter once you arrive. You want it all and you want it NOW, but try to enjoy the process. Don't put all your eggs in one basket, either—if things are not moving forward with someone, there's probably a reason for it. Take a step back and realize there are plenty of other resources you can explore. Open yourself up to meeting and connecting to perfect strangers, especially tonight.

Sagittarius (November 22-December 21) daily horoscope for Friday July 14
Do you HAVE to go to work? Wah. You'd rather lay in bed and daydream—especially if you have a plus-one nestled beside you. But if duty calls, give yourself something to look forward to later, like introducing your love interest to your squad or spending quality time with your S.O. this evening. Can you afford to take a personal day? Your boudoir could be a bustling hotspot, with you and your love interest only venturing out to grab a bite in between romps. No love on the radar? Invite a friend over for dinner or hit an evening yoga class to unwind in a mindful way.
Read more Sagittarius horoscopes

Capricorn (December 22-January 18) daily horoscope for Friday July 14
Breathe, Capricorn. Your stress levels could skyrocket today, especially if you're anxious about a deadline or looming obligation. But you wouldn't have taken all this on if you didn't know—on some level at least—that you could do it. Relax and give yourself a little credit. When you feel your anxieties peaking, pause for the cause and take a few deep cleansing breaths or listen to a guided meditation. All you can really control is the very moment you're in. Remembering that will make your troubles seem a lot less daunting.
Read more Capricorn horoscopes

Aquarius (January 20-February 18) daily horoscope for Friday July 14
Wear your heart on your sleeve, Water Bearer, and let yourself have a good cry if you need one. Hiding behind a cool facade can come across as a lack of compassion to others. To show people you care, voice your feelings aloud or send someone a handwritten note—or flowers. If you're out on the town tonight, buy a drink for someone you think is "out of your league": Your charm (and moxie) could win them over quickly. In a relationship? Dress to impress and flaunt your power-couple status.

Pisces (February 19-March 20) daily horoscope for Friday July 14
Today's moon in your nurturing fourth house draws out your nostalgic side. Though you'll feel tempted to spend a night in with takeout and Netflix, don't give into the moody blues. Call a friend at lunch and get your feelings out into the open, or better yet, have them meet you for a glass of wine or dinner after work. Airing your sentiments will help you feel lighter and brighter, and less likely to cancel your plans and hibernate. That said, if scheduling a date night for yourself feels like a tantalizing act of self-care, then a little "me" time may be just what the cosmos ordered.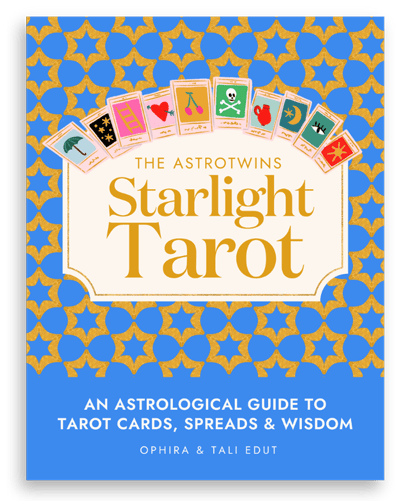 An Astrological Guide to
Tarot Cards, Spreads & Wisdom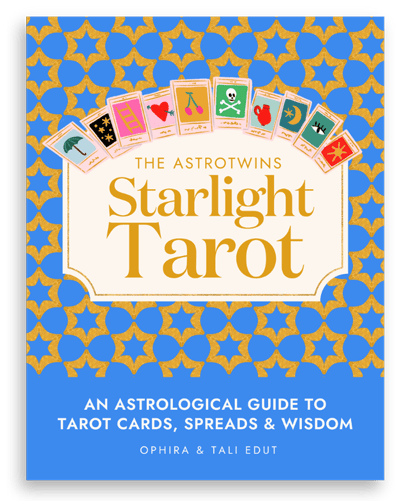 The AstroTwins bring your Tarot journey to life with Tarot spreads, history and empowering guidance.
Get the starlight Tarot