What's happening in astrology today
August 7 in the stars: The moon is in Taurus, trine Mercury in Virgo. What's it mean for you? Find out below in our daily horoscopes for Monday August 7.
You can read the daily horoscopes for your Sun sign or your rising sign (ascendant). Visit our Cosmic Calculator section if you want to calculate your Rising sign or discover more about your personal astrology.
Your daily horoscopes for Monday August 7, 2023

Aries (March 21-April 19) daily horoscope for Monday August 7
You'll sail through your to-do list with such alacrity that you may have room in your schedule to tackle one of those major "if I ever found the time…" projects! But don't waste precious moments deliberating whether you "should" or not. With savvy Mercury sweetly synced with the moon in two of your most pragmatic zones, you can trust your gut to guide you to a perfect game plan. Best of all? You can even map out your NEXT steps now under this visionary trine!

Taurus (April 20-May 20) daily horoscope for Monday August 7
You may not realize how magnetic you are today, Bull! With the moon in your sign aligned with witty Mercury in your dramatic fifth house, you'll turn heads wherever you step. With this galactic duo in sensual earth signs, you're literally in your element, so take advantage of today's fabulous fusion by rocking one of your most glamorous outfits (or one that's rock-star-regal) and strutting like you're on a catwalk. Line up a date for tonight or at least head for someplace where you'll be seen by the right eyes.

Gemini (May 21-June 20) daily horoscope for Monday August 7
Even if you planned to smash those Monday admin tasks, shuffle your schedule if you can and focus on more creative, imaginative pursuits. Today, the moon grooves into easy, flowing Taurus and your introspective twelfth house, and it's teamed up with Mercury in your domestic quarters. Your thoughts will center more around people close to you and things that are going on in those relationships than what it takes to finish a spreadsheet or weave a dozen opinions into a report for management. Under this sensitizing alignment, tune in to your gut, not what's trending on social media.

Cancer (June 21-July 22) daily horoscope for Monday August 7
With your social sectors lit up today, you'll be in the mood to reconnect with some favorite folks who may have fallen off your radar screen. And with restless, curious Mercury in a supportive trine with the moon, you won't be in the mood to sit staring at a computer screen all day. So get up, get out and make some in-person calls or pitches—or rally your team for an offsite brainstorming meeting. You won't have to work to sell people on your ideas when you're THIS magnetic!

Leo (July 23-August 22) daily horoscope for Monday August 7
Take your rightful place at the center of the hive today, Leo, whether you feel like a queen bee or not. A quietly authoritarian Taurus moon is lighting up your career corner—and it's perfectly aligned with strategic Mercury in your money sector. A few smart moves could position you for a leadership gig or raise—if you don't shy away from the spotlight. Let people see how easily you can take the reins on an important assignment without lording it over anyone. Pride without arrogance: Now THAT'S a winning combination!

Virgo (August 23-September 22) daily horoscope for Monday August 7
The same old same old won't cut it, Virgo, so hatch a Plan B before you even leave the house. Today's starmap brings one of those larger-than-life days when you're itching to do something so out of the ordinary, you don't even know what it is! With experimental Mercury in your sign aligned with a Taurus moon in your limitless ninth house, you could take a spontaneous detour away from the tried and true. If you're not on a tight deadline, you might even spend the entire day researching different methodologies and discovering what else might be done.

Libra (September 23-October 22) daily horoscope for Monday August 7
With quicksilver Mercury in your mystical twelfth house synced up with the moon in your alchemical eighth, you'll be naturally attuned to signs and symbols—and you might actually be able to decode them! The universe is always sending us messages, but normally we're too stuck in our "rational" lives to take notice. Under this dreamy alignment, you have a direct line to the divine. If repeating numbers, animals or other "messages" keep showing up, meditate on what they could be trying to tell you (or Google their metaphysical meaning).

Scorpio (October 23-November 21) daily horoscope for Monday August 7
You might be unsure just where the line between platonic and paramour is today, thanks to a confusing mashup of flirty Mercury and the sensual Taurus moon in your relationship zone. Sure, this COULD turn into something wonderful and meaningful, but it's also possible that it could cause an irreparable rift in an important connection. While the attraction may feel irresistible—and you're dying to pursue it—don't lubricate your desire with alcohol or other distorting substances. At least this way you'll be thinking with your "right mind."

Sagittarius (November 22-December 21) daily horoscope for Monday August 7
The secret's out, Sag: You're not all fun and games all the time! And when you put your mind to something, you don't stop until you've nailed it. Today's empowering alignment of buzzy Mercury and the moon in your work zones can inspire you to find efficient new ways to tackle your tasks and "hack" your way to more free time. Start by throwing out the rulebook and looking at things with totally fresh eyes. You might also want to brainstorm with a savvy friend who's done something similar.
Read more Sagittarius horoscopes

Capricorn (December 22-January 18) daily horoscope for Monday August 7
You're not ALWAYS all work and no play, Cap, even if it often takes an offer you can't refuse to pull you away from your computer or cubicle. Today's playful pairing of dynamic Mercury in your adventurous ninth house and the sensual Taurus moon in your passionate fifth might be the perfect lure. Single? This alignment invites you to take a chance on romance—or go searching for an inspiring friend. By stretching a bit out of your comfort zone, you could meet someone extraordinary.
Read more Capricorn horoscopes

Aquarius (January 20-February 18) daily horoscope for Monday August 7
There's no reason to spend your spare time by yourself, Water Bearer—unless you want it that way. With the moon in sensual Taurus warming up your home quarters, you'll be the hostess with the mostest, though you won't be interested in entertaining hordes of people. La luna is sweetly synced with interactive Mercury in your erotic eighth house, meaning max capacity at Chez Aquarius will be exactly two. Attached? Do a little digging for new venues or shows you could go to for your next date. Then, make reservations; buy the tickets. The hardest part will be not dropping any hints!

Pisces (February 19-March 20) daily horoscope for Monday August 7
Your mental and emotional sides will fit together like a hand in glove under today's tranquil trine between mentalist Mercury in your relationship realm and the sensual, grounded Taurus moon in your communication center. You'll be able to share what's in your heart and express your desires, which may be an exciting shift for some Pisces. This can strengthen your bond with bae or help you break the ice with someone new. Just don't get carried away and overshare what's better kept under wraps (at least for now).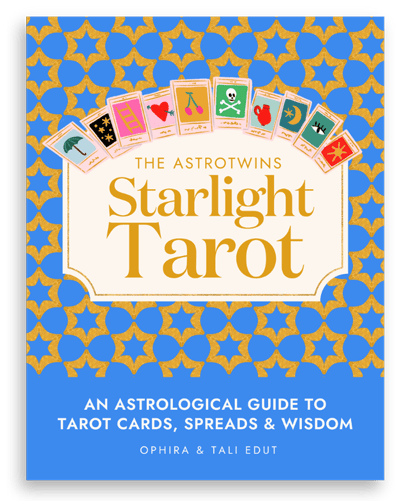 An Astrological Guide to
Tarot Cards, Spreads & Wisdom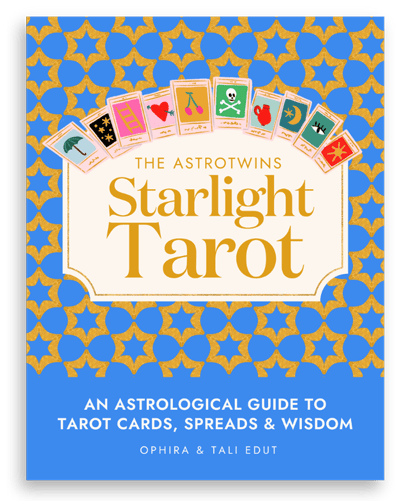 The AstroTwins bring your Tarot journey to life with Tarot spreads, history and empowering guidance.
Get the starlight Tarot