What's happening in astrology today
July 29 in the stars: The moon is in Sagittarius, trine Chiron retrograde in Aries. What's it mean for you? Find out below in our daily horoscopes for Saturday July 29.
You can read the daily horoscopes for your Sun sign or your rising sign (ascendant). Visit our Cosmic Calculator section if you want to calculate your Rising sign or discover more about your personal astrology.
Your daily horoscopes for Saturday July 29, 2023

Aries (March 21-April 19) daily horoscope for Saturday July 29
Don't hold back the gratitude today, Ram. The forthright Sagittarius moon gets into a flowing formation with healing comet Chiron in Aries and your first house of expression. People will appreciate any form of verbal affirmation you serve. Better still? There's almost no such thing as TMI, which means you don't have to censor your effusive mood! Pour a tall glass of truth serum, sharing liberally (and from the heart) about how much you appreciate people and, moreover, WHY.

Taurus (April 20-May 20) daily horoscope for Saturday July 29
Lately, you've had your self-protective guard up around someone whose mood fluctuates faster than your feelings can withstand. But under today's trine between the tuned-in moon and healer-feeler comet Chiron, you have an opportunity to cut through the tension. The first step? Soften your defenses. We didn't say drop them altogether. Just be willing to approach this person with an open mind rather than assuming you already know how they're going to respond.

Gemini (May 21-June 20) daily horoscope for Saturday July 29
The future of a relationship may not be crystal-clear, Gemini, but that doesn't mean you can't enjoy the moment together. Today's flowing angle between the tuned-in moon and healing comet Chiron helps you "be here now." Rather than stressing about the security you THINK you need and that this person can provide, focus on the qualities you appreciate about them today. The truth is, Twin, only you can make yourself feel stable inside. That doesn't mean you should keep toxic people in your orbit—just give the "uncertain" types a little breathing room. When you stop advancing, they may cease retreating. It's a dance!

Cancer (June 21-July 22) daily horoscope for Saturday July 29
Burnout averted! Today's stars call for some serious R&R. Take your free time seriously and carve out blocks that are just for you. Whether you're hustling in the kitchen or at your desk, you might set an alarm every hour on the hour for a one-minute meditation. Take a break this afternoon to walk around the block or through the park. If people try to pull you into a stressful conversation, duck away graciously—or if you can't, let them know that you'd rather wait to discuss that topic at another time.

Leo (July 23-August 22) daily horoscope for Saturday July 29
It's almost too easy to put the cart before the horse under today's swirling alignment of the emo moon and "wounded healer" comet Chiron. While you might have visions of how great a collaboration could be, some "circumstances" may be standing in the way (or another person is literally already standing there). In your zeal, you could gloss over these details, but make no mistake: Barriers to entry WILL turn into a big painful deal eventually. Save yourself the heartache and put your energy into people who are legitimately available.

Virgo (August 23-September 22) daily horoscope for Saturday July 29
Set some limits today, Virgo, and don't budge. If you're buckling under the burden of too many obligations, reflect on what you truly want to invest in. The first step is to figure out what YOU require in order to be satisfied. When you're clear, it will be easier to ask for support without sounding resentful or blaming. Sadly, you may realize that certain initiatives aren't going to work out—or that roles need to shift to play to everyone's strengths. Don't be afraid to take charge of a mission if things aren't getting done in time for the deadline…or the dinner bell!

Libra (September 23-October 22) daily horoscope for Saturday July 29
Nothing makes you happier than being a source of consistent support for your friends, Libra. But that doesn't mean you should forget your boundaries, especially today as the moon nuzzles "wounded healer" comet Chiron. Give till it hurts, and you'll only wind up feeling resentful (and leaving the other parties feeling guilty). No one expects you to prove your loyalty—especially if that means depleting your energy reserves. If a friend is about to crash and burn, stop yourself from jumping into the driver's seat. Instead, point them in the direction of a detour and let them steer to safety solo.

Scorpio (October 23-November 21) daily horoscope for Saturday July 29
You could wake up today ready to shake up all your routines as the moon in Sagittarius gets in cahoots with healer-feeler comet Chiron. But don't turn your life upside-down just because you're ultra-motivated to change. That will simply overwhelm you and stall the mission. Start with something manageable, like a project you can finish by the end of the week or month. If you want to set a fitness goal, how about a 21-day challenge…or even a one-week kickstarter? A small win reboots your confidence and you're more likely to keep going from there. Avoid anything extreme because hey, a summer cocktail or frozen treat will be hard to avoid right now.

Sagittarius (November 22-December 21) daily horoscope for Saturday July 29
Although you have a long list of weekend to-do's, don't ignore your body's demand for self-care! Instead of pushing, reconfigure today's plans so that you're not covering all the bases alone. Bow out of any activities that feel obligatory and draining. Whether you're working or cooking (or both!), enlist other people in tasks. They'll be happy to pick up the slack…or the dessert and wine. Then see where you can enjoy a little R&R. Retreat to watch a movie or take a long soak in a cool tub. Ahhh, sweet relief!
Read more Sagittarius horoscopes

Capricorn (December 22-January 18) daily horoscope for Saturday July 29
As much as you admire certain people, make sure you're not giving their opinions more weight than your own. Today's mashup of the moon and wounded healer comet Chiron can reveal inequalities in relationships. These might be old family patterns that are based on age or birth order. Change doesn't come overnight, but you start by making small tweaks. If you're doing too much giving, pull back—if only to observe the dynamic. Have you hoisted others onto a pedestal? Do you think you have to prove yourself here? While that might be true, there are ways to shine that don't leave you feeling like you're trying too hard.
Read more Capricorn horoscopes

Aquarius (January 20-February 18) daily horoscope for Saturday July 29
Who shores you up, Aquarius? Supportive friends will be "soul food" today as the illuminating moon gets in formation with alchemical comet Chiron. Whether you're hosting a small dinner or regaling co-workers with a hilarious tale on Zoom, you're no stranger to being the "entertainment" of any gathering. Just try not to overdo it today! Silence doesn't have to be awkward. Let someone else MC or be the raconteur of the day. This might bring the chance you've been waiting for to slip off for a walk with a favorite confidante.

Pisces (February 19-March 20) daily horoscope for Saturday July 29
Get ready to earn those loyalty points today, Pisces, as you stand in as the rock for a struggling friend. With the thoughtful moon in a supportive trine with "wounded healer" comet Chiron, you'll be able to draw from the wisdom of your own experience and really help! Just steer clear of that soapbox. It may be too soon to start offering up life coaching. For the time being, empathy will be enough. Give people the space (and silence) to think out loud so the answer they've been looking for can emerge from within.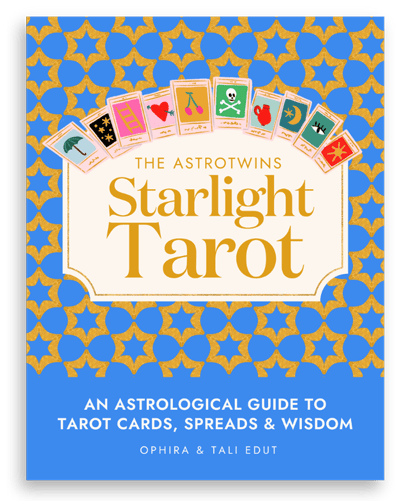 An Astrological Guide to
Tarot Cards, Spreads & Wisdom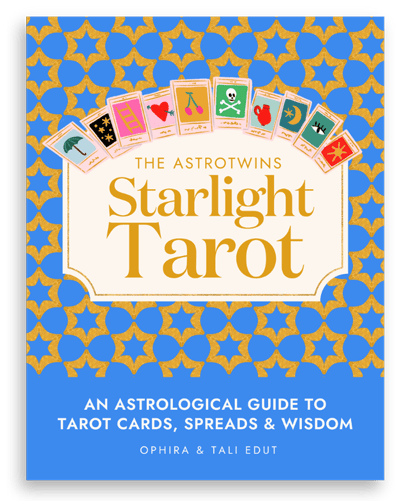 The AstroTwins bring your Tarot journey to life with Tarot spreads, history and empowering guidance.
Get the starlight Tarot