What's happening in astrology today
August 6 in the stars: The Sun is in Leo square Jupiter in Taurus. What's it mean for you? Find out below in our daily horoscopes for Sunday August 6.
You can read the daily horoscopes for your Sun sign or your rising sign (ascendant). Visit our Cosmic Calculator section if you want to calculate your Rising sign or discover more about your personal astrology.
Your daily horoscopes for Sunday August 6, 2023

Aries (March 21-April 19) daily horoscope for Sunday August 6
Your lust for luxury knows no bounds under Sunday's decadent Sun-Jupiter square. Surround yourself with beauty and art, whether you're wandering through a museum's Impressionists wing or checking out bespoke treasures in a boutique district. Bring a sketchpad: Gorgeous visuals will get your own creative wheels turning. The only hurdle? Resisting the urge to splurge beyond your budget. When you decide to "upgrade," Aries, things can get expensive! If you want to stay in the black, leave the debit card at home and carry a limited amount of cash.

Taurus (April 20-May 20) daily horoscope for Sunday August 6
Free yourself from the hivemind this Sunday and be the queen bee! As Jupiter in Taurus rebels against the Sun in your family-centric fourth house, your deep-down desires could be at odds with those of your inner circle. Break off and do your own thing—even if you have to fight a little FOMO as you see their selfies pop up on your Instagram feed. You can all meet up later and trade stories. If you try to compromise, you'll just wind up frustrated and resentful.

Gemini (May 21-June 20) daily horoscope for Sunday August 6
Soul-nourishing socializing is what a Gemini needs this Sunday as philosophical Jupiter catches a flare from the Sun. How about a yoga class with a sound bath or a daytime "sober dance party"? Deep conversations will also be restorative. Make plans with people who share your wide-angled view of the world. In between hangouts, wander into a metaphysical or used bookstore and see what titles catch your eye. A few hours of reading could be the perfect warm-up to a music-filled Sunday. The question is: outdoor concert or tickets to a documentary screening?

Cancer (June 21-July 22) daily horoscope for Sunday August 6
Take a sharp turn away from the usual places this Sunday, Cancer. With nomadic Jupiter squaring the Sun, you'll feel most alive when you're out mingling with eclectic groups of people. And this is how your own perspective broadens: Figure out where the thought leaders are hanging—the ones who are always up on the latest in the arts and self-development trends—and go there. Afterward, you can run all these wacky ideas through your practicality filter and adapt them as you see fit.

Leo (July 23-August 22) daily horoscope for Sunday August 6
The finer things in life are calling your name this Sunday with Jupiter in your sophisticated tenth house squaring the Sun. Enjoying nice things doesn't make you an elitist (as if!)—especially if your splurges line the right people's pockets. Let the treasure hunt begin for brands that tick all your boxes: fair trade, sustainably sourced, independently owned and environmentally friendly. Of course, everything that your friend circle desires may already be living in each other's closets. Organize a swap with your stylish and savvy squad.

Virgo (August 23-September 22) daily horoscope for Sunday August 6
You're nobody's fool, Virgo, but under Sunday's befuddling angle between the Sun and Jupiter, you could fall for a slick sales pitch. Consider it a crimson flag if someone pressures you with a "one-time offer" or pushes for an expedited timeline that doesn't allow a chance for adequate deliberation. If you pass, don't stress out that you're missing your only shot. Opportunities that are "meant to be" tend to reappear in different forms. Besides that, exploring "what's next" will be insanely entertaining for the coming few weeks.

Libra (September 23-October 22) daily horoscope for Sunday August 6
Warning: Sunday's Sun-Jupiter square loosens your lips and lowers your inhibitions. You have a burning secret to share, but have the people in your group earned their loyalty points? Don't unleash in front of a stranger—not even a "friend of a friend." The last thing you need is for this sensitive data to circulate on the grapevine. This boldly experimental energy could lead to some interesting romantic scenarios on Sunday. If you're going to push the envelope, choose a safe word ahead of time.

Scorpio (October 23-November 21) daily horoscope for Sunday August 6
Sunday's Sun-Jupiter square asks: Do people view you as the capable powerhouse that you are? As your aesthetically oriented sign knows, visuals tell an important part of the story. If your style is edgier than corporate, level up from the basic button-down—or at least accessorize with flair. And practice walking into the room like you own it! Smile, make eye contact and pretend you're the host of the party. This isn't about ego-tripping, Scorpio; you're just making it easier for people to see how interesting you really are.

Sagittarius (November 22-December 21) daily horoscope for Sunday August 6
Fresh air is what you need this Sunday as the Sun and peripatetic Jupiter lure you away from your AC. How about a picnic nestled somewhere among the trees or, if it's too sweltering, brunch by a window with a killer water view? Invite your most philosophical friends to join—ideally the ones who love the same self-development books that you do. Under these mind-expanding skies, you'll have zero tolerance for superficial conversation.
Read more Sagittarius horoscopes

Capricorn (December 22-January 18) daily horoscope for Sunday August 6
Everything feels intensified this Sunday as the Sun tangoes with supersizer Jupiter in your dramatic fifth house. But hey, Cap, at least your day won't be boring. Add more theatrical flair to, well, everything. Wear the printed maxi dress, splurge on orchestra seats, meet friends at buzzy venues with fabulous people-watching. Just be mindful not to make mountains out of molehills when it comes to your personal relationships. 
Read more Capricorn horoscopes

Aquarius (January 20-February 18) daily horoscope for Sunday August 6
Even a social Aquarius needs some downtime—and if you don't take it this Sunday, your mood could get pretty ferocious. Someone you adore may try to push their way into your space. Don't feel guilty about asserting your boundaries. If you'd rather be alone, puttering around mindlessly, cooking and reading your books, be honest about it. They'll just have to find another playmate for the day—or come hang out in comfortable silence after you've had a few hours to yourself. But don't worry, this is just a moment.

Pisces (February 19-March 20) daily horoscope for Sunday August 6
On Sunday, minor offenses could feel like major affronts thanks to a tangled angle between the Sun and Jupiter. But come on, Pisces! Is it worth raising your blood pressure over a snippy text or suspected side-eye? Give people the benefit of the doubt and check in if the vibe feels off. This could be the opening for a great conversation. And if a conflict IS brewing, a heart-to-heart will nip it in the bud.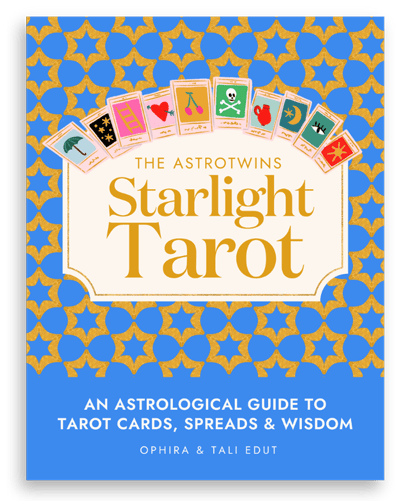 An Astrological Guide to
Tarot Cards, Spreads & Wisdom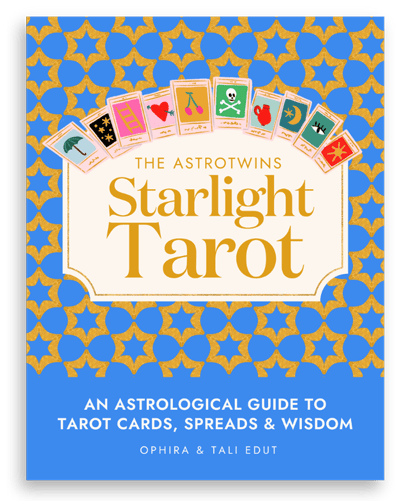 The AstroTwins bring your Tarot journey to life with Tarot spreads, history and empowering guidance.
Get the starlight Tarot