What's happening in astrology today
July 16 in the stars: The moon is in Cancer. What's it mean for you? Find out below in our daily horoscopes for Sunday July 16.
You can read the daily horoscopes for your Sun sign or your rising sign (ascendant). Visit our Cosmic Calculator section if you want to calculate your Rising sign or discover more about your personal astrology.
Your daily horoscopes for Sunday July 16, 2023

Aries (March 21-April 19) daily horoscope for Sunday July 16
The restorative, introverted vibe lingers on through Sunday, which may necessitate some changes to your plans. Don't push yourself to be outgoing if you know it will deplete your tanks. When you're feeling restless, catch up on household projects like finally binning your winter clothes. One-one-one hangouts are sweet with chill people who understand the concept of comfortable silence.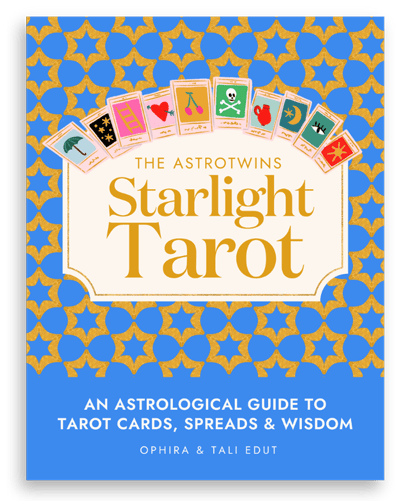 An Astrological Guide to
Tarot Cards, Spreads & Wisdom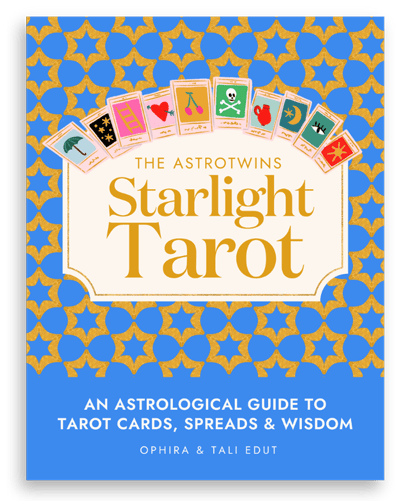 The AstroTwins bring your Tarot journey to life with Tarot spreads, history and empowering guidance.
Get the starlight Tarot

Taurus (April 20-May 20) daily horoscope for Sunday July 16
This could be one of the best weekends you've had in a long time when it comes to sharing ideas and supporting each other's growth. Since the real way to a person's heart is through their mind, your clever bon mots and refreshing repartee are sure to entice. Even if you're attached, you'll enjoy a little playful banter with a stranger now and then. Just act with integrity. If you're not playing for keeps, make that clear. Someone else might invest more of their heart, and you don't want any bad karma.

Gemini (May 21-June 20) daily horoscope for Sunday July 16
While you're doing something "multitaskable," listen to a motivating audiobook or catch up with a friend on the phone—and make plans for a rewarding night out when you're done with your chores. When it comes to love, you'll get a sweet reminder of how easy and flowing it can be, while the Sun and moon hang out in your grounded second house. Put down your phone and look around. You could meet someone the old-fashioned way, like through mutual friends, work or a social community.

Cancer (June 21-July 22) daily horoscope for Sunday July 16
The moon is still in its balsamic phase, calling for discernment in your approach. Rather than ad lib and just tell people how you really feel, take a minute to write out your key points. What is your intended outcome for this conversation? Focus on the end goal and from there, show how excited you are about your vision. Your palpable enthusiasm will be contagious if you can get people to see what it is you're trying to create.

Leo (July 23-August 22) daily horoscope for Sunday July 16
The moon joins the Cancer Sun in your soulful twelfth house. Find a little patch of peace wherever you can. You may need to "check out" of the stress that's been swirling around you. Can you sneak off for a Sunday at the beach or take a drive to hang out with a compassionate friend? When you get a burst of energy, use it for any "clearing" activities. Clean up the house or have a tough conversation about boundaries that you've been avoiding. Either activity will lighten your emotional load.

Virgo (August 23-September 22) daily horoscope for Sunday July 16
As you tap the hivemind, DO remember this: Advice that is offered is not necessarily a "better" POV. Once you've collected everyone's feedback, go back to your journal to process it all. Then, spend the rest of the weekend synthesizing the most helpful critiques with your own intuition. Have you been feeling the need to play director in a certain relationship. That may actually be stalling progress. Promising pathways may open up on their own when you pour energy into the "friendship" part of your relationship and go do something purely social together.

Libra (September 23-October 22) daily horoscope for Sunday July 16
La luna joins the Sun in Cancer and your focused tenth house bringing you back down to your senses for the rest of the weekend. Shifts like these require planning. And since the moon is in its final, waning crescent phase, you aren't exactly seeing the forest for the trees. While it's smart to explore options, what SEEMS "safer" might come with hidden costs. Before you make a drastic change, do your best to fortify anything that will be impacted. Destabilizing too much at once is never a good idea.

Scorpio (October 23-November 21) daily horoscope for Sunday July 16
Where's your favorite "home away from home," Scorpio? Hand the wheel to your inner explorer and head off on an adventure. Bring some reading material because you may find a sunny spot to plant yourself in for the rest of the day. (Bonus if there's an ice cream shop within walking distance of your outpost.) Are you ready to plan something bigger than a weekend road trip? Reach out to your favorite travel buddies to coordinate vacation dates or fill out the application for a retreat. Getting the ball rolling can build momentum…and fast!

Sagittarius (November 22-December 21) daily horoscope for Sunday July 16
That can of worms you open could lead to a poisonous snakebite if you mess with a toxic ex. Save your efforts for someone who can go the distance because these moonbeams have equal power to point you toward lasting love. Even if no one's on your current horizon, use the introspective vibe of the weekend to philosophize about the kind of relationship that would make you happy long after the honeymoon phase. How frequently do you want to be together and intimate and how much solo time do you require? Attached? Examine the parity in your partnerships. Are you carrying a heavier burden at home or work? Over the next few weeks, shift the load and ask for the support you need.
Read more Sagittarius horoscopes

Capricorn (December 22-January 18) daily horoscope for Sunday July 16
Ready to go the distance? Then you're absolutely in luck. If you gain people's trust, this could be the start of an important alliance. Already found your plus-one? This is a good time to look at how you "do" relationships. Are you more of a giver than a taker? And if so, does that lead to resentment? See what happens when you act more from your heart than your head. You might be surprised by the sweet synergies that arise.
Read more Capricorn horoscopes

Aquarius (January 20-February 18) daily horoscope for Sunday July 16
If you could use a break from energy-zapping substances, this would be an optimal weekend for a reset. When you're out with your people, ask around: How are friends staying fit while also taking care of their mental and emotional health? When it comes to love, talk to friends whose approach to relationships you admire. Whether they're joyfully single or "married forever," experiment and adopt their healthy habits into your own life.

Pisces (February 19-March 20) daily horoscope for Sunday July 16
Flirting comes as naturally as breathing, Pisces, and it's never hard to lure people under your spell. But save your charms for people who excite YOU in return. And by "excite" we don't mean the showponies who dazzle you with their one-time performances. With the moon in its final waning crescent phase, quiet company may be the most thrilling of all. Keep your radar on for people who seem the most spiritually and artistically tapped in.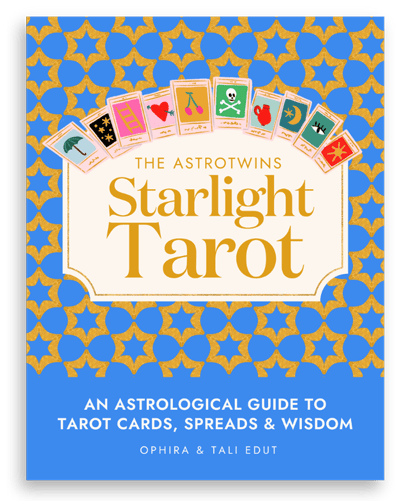 An Astrological Guide to
Tarot Cards, Spreads & Wisdom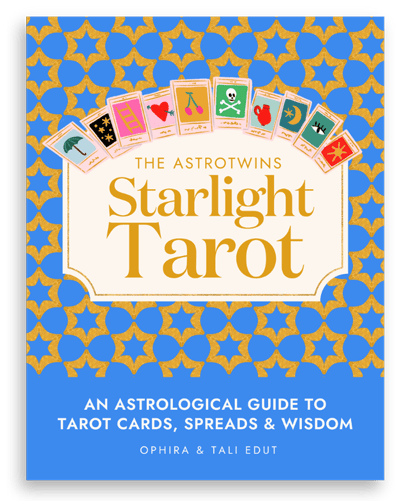 The AstroTwins bring your Tarot journey to life with Tarot spreads, history and empowering guidance.
Get the starlight Tarot