What's happening in astrology today
July 30 in the stars: The moon is in Capricorn. What's it mean for you? Find out below in our daily horoscopes for Sunday July 30.
You can read the daily horoscopes for your Sun sign or your rising sign (ascendant). Visit our Cosmic Calculator section if you want to calculate your Rising sign or discover more about your personal astrology.
Your daily horoscopes for Sunday July 30, 2023

Aries (March 21-April 19) daily horoscope for Sunday July 30
The moon heads into ambitious Capricorn and your tenth house of career success today, lighting a fire under you for the next couple days. It's not that you don't have goals, Aries—it's just that many of them are short-range. But as the carefree days of summer get shorter, you could develop a new determination to achieve some very specific objectives. You may start to realize how important certain things are to you. These shifting priorities mean scaling back your schedule so you can give your all to one ultra-important mission. 

Taurus (April 20-May 20) daily horoscope for Sunday July 30
What others call pessimism you call realism, but that semantic dispute becomes moot today, when the moon grooves into Capricorn, your optimistic ninth house. Suddenly the glass looks half-full (which your epicurean sign will no doubt quickly fill to brimming). These moonbeams can motivate you, so if you've been feeling stuck, whip out a notebook and make a list of your top ten goals or dreams. Seeing it on paper could help you figure out what your next—or first—step is!

Gemini (May 21-June 20) daily horoscope for Sunday July 30
On Sunday, as the moon zips into grounded Capricorn, your eighth house of wealth and shared resources, you can make some smart moves for the future. Whether investing is Greek to you or you've been tucking away funds for years, you can always learn more about managing your money. There's nothing wrong with enjoying your hard-earned pay, but it's also important to sock a little away, no matter how much (or how little) you earn. Before the day is done, check out a personal finance blog like Investopedia.com or talk to a savvy friend and get some tips.

Cancer (June 21-July 22) daily horoscope for Sunday July 30
Two's your magic number today as the moon enters your seventh house of partnerships. You might realize that a relationship has shifted out of balance, or maybe you're just craving more time with your S.O. Streamline your schedule to create space for bonding time. You'd be into anything from trying out a new restaurant every week to making Home Depot runs to pick up supplies for a household project. Looking for love? Check out local arts sites and head to openings, concerts and live shows—maybe even invite a date to meet you there. Over the next couple days, sparks could fly with a fellow culture vulture.

Leo (July 23-August 22) daily horoscope for Sunday July 30
Today, the moon swings into Capricorn and your sixth house of well-being, motivating you to tweak some of your habits. If your fork hasn't stabbed a leafy green in a while and your exercise regimen is limited to hunting for the TV remote, this lunation can help you kick off a whole new game plan. The challenge is taking that first step—and keeping the process fun. Head to candlelight yoga before meeting friends tonight (and maybe offer to be DD). Is there an outdoor dance party going on anywhere? Make a point of being there!

Virgo (August 23-September 22) daily horoscope for Sunday July 30
The moon sashays into your fifth house of glamour, romance and creativity today, waking up your inner fashionista and artiste. It's time to revisit a passion project, like that screenplay, self-help book or half-finished painting. Or maybe YOU were the project, Virgo! Why can't you be the canvas for your innovative inspiration? Go ahead: Give yourself that mini-makeover or wardrobe tweak. Upgrade evening and weekend plans to something glamorous. When you look this good, you might as well share it with the world!

Libra (September 23-October 22) daily horoscope for Sunday July 30
When the moon glides into your sensitive fourth house today, it's likely to stir up some deep emotions that could leave you feeling vulnerable. This is a natural reaction, but don't second-guess yourself. Nobody holds you to the same insanely high standards that you do, Libra. Give yourself a reality check on just how productive, clever and wonderful you are! Turn to a nurturing friend or relative for some much-deserved TLC. A cozy night with your inner circle can also buoy your spirits. How about organizing a dinner party?

Scorpio (October 23-November 21) daily horoscope for Sunday July 30
Today, as the moon zips into Capricorn and your third house of communication, you could benefit from an unblinkingly honest evaluation of how dependent on technology you've become. This is a little ironic because your sign is famous for being secretive and reclusive. But if you feel you "need" to check social media sites before you get out of bed every morning, you could benefit from a digital holiday, where you unplug for a day—or a few! When you're out today, agree to keep all devices tucked away and enjoy the richness of IRL interactions.

Sagittarius (November 22-December 21) daily horoscope for Sunday July 30
Today, as la luna moves into practical Capricorn and your second house of money and security, you might need to rein in your high-minded dreams and force yourself to color within the lines. The life you envision doesn't come easily, and this Capricorn moon can remind you that anything worth having is worth working hard for. Did you give it your all this week? Celebrate with a little bit of luxury, like a fancy brunch or a bottle of wine from a higher shelf.
Read more Sagittarius horoscopes

Capricorn (December 22-January 18) daily horoscope for Sunday July 30
Today, the moon shifts into your sign for the next two and a half days, giving you carte blanche to "do you." If the activities on your calendar are more obligatory than joy-inducing, change that at once! Yeah, there might be a few people who are unhappy because you bailed on their party or didn't show up to be the Best Supporting Friend for once. What can you do? Your real squad will understand your need for "me time." That said, don't leave anyone in the lurch. Find a replacement or make a brief appearance. Then head off on a Capricorn adventure.
Read more Capricorn horoscopes

Aquarius (January 20-February 18) daily horoscope for Sunday July 30
You'll need to work hard to stay focused today, Aquarius, thanks to la luna's visit to your dreamy twelfth house. Your thoughts will wander, and you could struggle to concentrate. On the plus side, this is a great day for deep diving into your reserve tank of inspiration—plus your intuition will be highly attuned. If a person or situation seems "off," it's probably not your imagination. Trust your gut and check things out before investing time or energy. Unwind with a gentle yoga class and tuck in early so you can start the next week feeling refreshed.

Pisces (February 19-March 20) daily horoscope for Sunday July 30
The moon slides into practical Capricorn today, illuminating your eleventh house of friends and technology. Supportive collaborators can speed your ascent toward your lofty goals. But what, exactly, do you hope to accomplish: a digital dream like a website, podcast or YouTube channel of your own? What steps can you take right now to start manifesting this? See if a tech-savvy friend is open to bartering some skills to get you started. When you're hanging out, the more is absolutely the merrier. Don't be too controlling when it comes to the guest list. A friend's plus-one could be the wild card you didn't even realize you HAD to meet.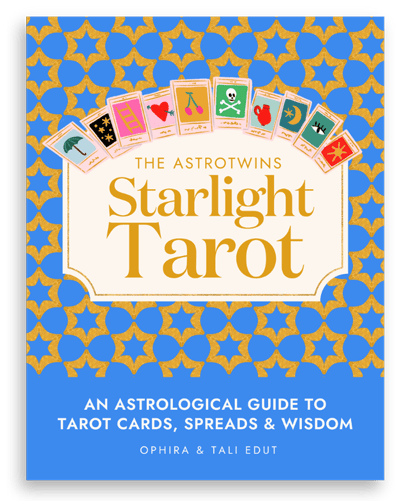 An Astrological Guide to
Tarot Cards, Spreads & Wisdom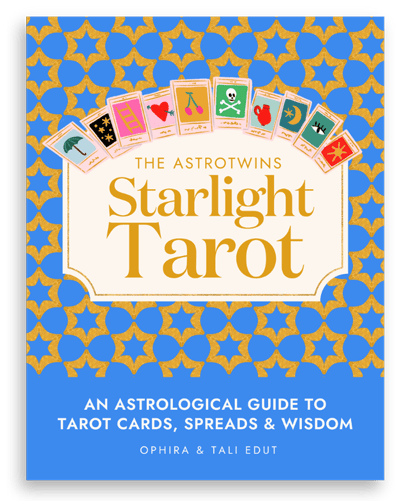 The AstroTwins bring your Tarot journey to life with Tarot spreads, history and empowering guidance.
Get the starlight Tarot