What's happening in astrology today
July 27 in the stars: Mercury is conjunct Venus in Leo. What's it mean for you? Find out below in our daily horoscopes for Thursday July 27.
You can read the daily horoscopes for your Sun sign or your rising sign (ascendant). Visit our Cosmic Calculator section if you want to calculate your Rising sign or discover more about your personal astrology.
Your daily horoscopes for Thursday July 27, 2023

Aries (March 21-April 19) daily horoscope for Thursday July 27
It'll be easy to get swept up in a flirtatious frenzy with friends and potential dates today, but keep your eyes wide open! A hazy hookup of loquacious Mercury and Venus retrograde in your romance zone could limit your field of vision. That sweet-talking person or officious colleague who seems SO impressed with you might have a selfish agenda. You don't have to don your skeptical spectacles; just use your well-honed Spidey senses to see people for who they really are.

Taurus (April 20-May 20) daily horoscope for Thursday July 27
Blurt alert! Keep your private feelings to yourself today, Taurus. (That's why they're called "private.") You might feel comfortable enough with a colleague or new friend to share something deeply personal, but a dicey merger of mouthy Mercury and retrograde Venus urges restraint. It'll be easy to veer into oversharer territory, and leaking too much intel to an inappropriate party will ultimately be awkward for both of you. Need to vent? Call a long-standing friend or find someone who is far enough from the situation to be 100 percent neutral.

Gemini (May 21-June 20) daily horoscope for Thursday July 27
It'll be easy to get overwhelmed by the barrage of brilliant ideas that come flooding your mind, so have a strategy mapped out ahead of time. With your ruler, mentally agile Mercury, getting snared by retrograde Venus in your house of ideas and communication, you probably don't have a clear enough perspective to know which notions are actually doable. And you definitely don't want to work on anything that needs to be "final." Use today to envision and invent, but save the nitty-gritty work for another day.

Cancer (June 21-July 22) daily horoscope for Thursday July 27
Regroup! If you've been juggling a dozen balls and know you're about to drop ALL of them—hit pause! There are better, less stressful ways to handle this, Cancer. Today, as team-spirited Mercury bangs into Venus retrograde, you get a chance to stop the forward motion and reflect on where you've landed. In reverse, Venus can help you RE-think the situation from a different perspective. Could you outsource certain aspects of the job? That alone could take a huge weight off your mind.

Leo (July 23-August 22) daily horoscope for Thursday July 27
Yes, Leo, there really is such a thing as too much compassion. And you may bang up against its outer limits today as friendly Mercury in your sign merges with retrograde Venus. This could trigger an overload of generosity—which doesn't SOUND like a bad thing, but when you allow someone to mope and complain (ad infinitum), you're enabling their dependent behavior. Unless you're actually their therapist, end the "session" and let them know you have full confidence in their ability to figure this out on their own.

Virgo (August 23-September 22) daily horoscope for Thursday July 27
Hitting your limit might actually be a good thing, Virgo. Your helpful sign can't always find the off switch when it comes to giving, and people sometimes take advantage of that. But as your ruler, social Mercury, gets snared by backward-spinning Venus in your internally focused twelfth house, you may finally need to put your pedicured foot down. You've got enough on your plate without taking on someone else's work. It's not "selfish" to stand up for yourself and say no.

Libra (September 23-October 22) daily horoscope for Thursday July 27
A thought: Before you invest too much energy in new acquaintances, why not harness it ALL for your loyal crew? Today, as amicable Mercury bangs into a backward-spinning Venus (your ruler) in your friendship zone, you're served a reminder that there's only so much of you to go around. Wherever you send your attention is where your energy goes. So why not channel your best self toward people who always bring an ROI? Given how easy it is to exhaust yourself under today's skies, that's probably the soundest strategy.

Scorpio (October 23-November 21) daily horoscope for Thursday July 27
Don't quit five minutes before the miracle happens, Scorpio—or even five seconds! You might feel like you're running out of steam, but hang in there! It's a momentary loss of motivation, which you can blame on a collision between Mercury and retrograde Venus in your career corner. If your energy flags, set that piece aside and focus on tying up loose ends that will need to be dealt with eventually. Then come back and, with the end in sight, blast ahead!

Sagittarius (November 22-December 21) daily horoscope for Thursday July 27
This is a great day for travel, whether you do it in the literal sense or the metaphoric. With imaginative Mercury aligned with a backward-spinning Venus in your ninth house of journeys, adventure and expansion, your deep curiosity could lead you on a voyage of discovery. It being midweek, you may not be able to hop a plane, but you CAN take a horizons-expanding webinar or drop in on a fascinating lecture. At the very least, have a video catch-up call with a distant friend!
Read more Sagittarius horoscopes

Capricorn (December 22-January 18) daily horoscope for Thursday July 27
Before you say yes to the first tempting invite that comes your way, stop and really think it through. Sure, it sounds like fun, but is that really the best use of your time and energy? As social Mercury gets snared by retrograde Venus in your intense and soulful eighth house, you might develop a new metric for assessing how to best utilize your "me time." Is there someone or something even more deserving of your attention? That's the thing to do!
Read more Capricorn horoscopes

Aquarius (January 20-February 18) daily horoscope for Thursday July 27
Your normal farsightedness may fail you today as a disruptive Venus retrograde drops a veil over (normally) incisive Mercury in your partner relationship realm, driving you to distraction! In your heart of hearts, you know what you want, but under this "all that glitters" mashup, you might be blinded by something shiny and new. There's no right or wrong here, Aquarius—but before you act, consider whether this might possibly derail you from important relationship goals. No? Then the only question is, why NOT?

Pisces (February 19-March 20) daily horoscope for Thursday July 27
Been pushing yourself a little too hard lately, Pisces? Today's planetary formation gives you cosmic permission to beg off on a few non-obligatory tasks and reshuffle your priority list so YOU float to the top. As thought-provoking Mercury merges with Venus retrograde in your self-care sector, you might get some physical hints that you're taking your body for granted. Pause for a cause: your own sanity and stress reduction!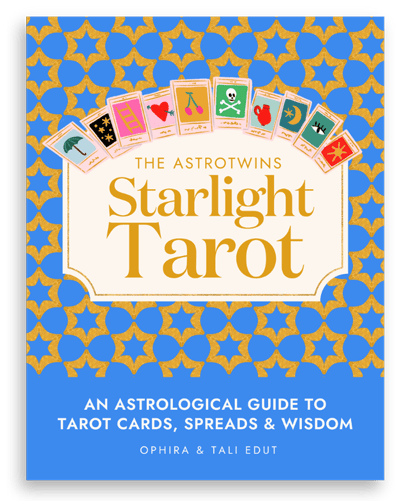 An Astrological Guide to
Tarot Cards, Spreads & Wisdom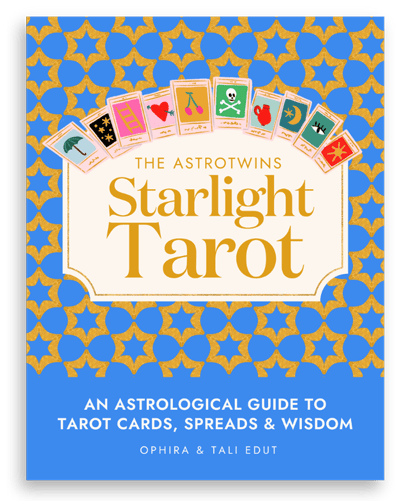 The AstroTwins bring your Tarot journey to life with Tarot spreads, history and empowering guidance.
Get the starlight Tarot