What's happening in astrology today
July 25 in the stars: Waxing quarter moon in Scorpio. What's it mean for you? Find out below in our daily horoscopes for Tuesday July 25.
You can read the daily horoscopes for your Sun sign or your rising sign (ascendant). Visit our Cosmic Calculator section if you want to calculate your Rising sign or discover more about your personal astrology.
Your daily horoscopes for Tuesday July 25, 2023

Aries (March 21-April 19) daily horoscope for Tuesday July 25
Trouble in paradise, Aries? With the quarter moon in Scorpio moon stewing in your intense eighth house, storm clouds seem to be gathering. Has a feud been brewing between you and a certain friend? Or maybe the green-eyed monster has turned bae into a jealous mess. You're a bit vulnerable to emotional turmoil, but be careful that you don't get swept into a finger-pointing blame game. Hear people out and attempt to understand their POV. If you can't find common ground, take a timeout until early next week, when perspective may return for both of you.

Taurus (April 20-May 20) daily horoscope for Tuesday July 25
Relationships take time to develop, Taurus, which is good reason to clear your schedule. The harmonizing quarter moon flows into passionate Scorpio and your seventh house, making partnerships a priority. Romance is on your mind…but is work getting in the way? Prioritize the VIPs in your world, even if that means cutting the business day short. That doesn't mean neglecting your duties—just prioritize essential tasks and shelve any less-than-urgent tasks. There's always tomorrow!

Gemini (May 21-June 20) daily horoscope for Tuesday July 25
All aboard the wellness train! Take advantage of today's vitality-boosting momentum as the quarter moon in Scorpio restores equilibrium in your sixth house of health and fitness. Rather than eating lunch at your desk, duck out of the office for an express workout. The endorphins will help you power through the rest of your day! On your way home from work, pick up some salad greens and other fresh fare, like sliced sashimi, to restock your fridge. Instead of uncorking the rose, try a shrub with flavored sipping vinegar and sparkling water. Then finish off your self-care marathon with a good night's sleep, the ultimate beauty ritual.

Cancer (June 21-July 22) daily horoscope for Tuesday July 25
Feeling like an emotional volcano, Cancer? Try not to erupt! That could be easier said than done as the quarter moon in Scorpio stimulates your passionate fifth house. Avoid any triggering situations and distract yourself from office turmoil with a few field trips throughout the day. Instead of stewing over your coworker's passive-aggressive comments, slip out for an express manicure—or, if you can swing it, an extended lunch "meeting" with your BFF. Tonight, you might even stay cool at the movie theater. (Pro tip: Opt for a light summer comedy instead of a heavy historical period drama.) This sensuous moon could spur a spontaneous date night. Be bold!

Leo (July 23-August 22) daily horoscope for Tuesday July 25
Hunker down in Casa de Leo—or plan on heading there as soon as you can. Today's restorative quarter moon in Scorpio slides into your fourth house of home and family. Yearning for some cozy time in your lair? Maybe you could take a "personal day" for a restorative domestic moment. If you're feeling inspired, splurge a little on an Extremely Chill Home Makeover. No need to knock down any walls; just rearrange a few pieces of furniture, add a crystal or rotate the art. If you MUST go to work, speed through your tasks and delegate what you can. The bonding vibes are strong this evening. If you have the energy for guests, host a laid-back potluck with your closest crew.

Virgo (August 23-September 22) daily horoscope for Tuesday July 25
No, Virgo, you don't have to just grin and bear it—but maybe you should wait before you broadcast your irritation to the entire Twittersphere. With the quarter moon in Scorpio sharpening its stinger in your communication sector, your observations could come across as prickly and possibly mean. Although you're rightfully annoyed, you'll regret turning a friend or co-worker into your emotional scapegoat. Rather than launching into that furious rant, lay low. Do things to distract yourself, like getting a chair massage or going to an evening lecture. Spend time with people who make you feel loved and supported (and that will also give you space to vent). This will blow over by the weekend!

Libra (September 23-October 22) daily horoscope for Tuesday July 25
Your sense of loyalty is a noble trait, Libra, but it can also be exhausting! Today's stars bring a healthy reminder that devotion and boundaries are not mutually exclusive. Check in: Is your caring turning into caretaking? As the intimate quarter moon in Scorpio settles into your grounded second house, you can balance out those "too close" dynamics. While it's great to have a tight-knit support group, you may need to expand your social horizons. Over the next two and a half days, circulate with a new crowd; strike up an off-hours friendship with a favorite co-worker. Coming out of your comfort zone will feel liberating!

Scorpio (October 23-November 21) daily horoscope for Tuesday July 25
A rejuvenating boost of ambition sweeps in as the quarter moon lands in Scorpio, putting your personal goals front and center. Ride this wave of energy but don't expect to achieve all your agenda items in this short period of time. Remember: It's a marathon, not a sprint. Instead, use these innovative moonbeams to strategize your next big move. By laying the groundwork now, you'll pave the way for future success. And while it's worth putting extra elbow grease into your promising projects, wrap the day at a normal time so you can enjoy some end-of-summer fun. That post-work pool party could be filled with the very people you NEED to meet.

Sagittarius (November 22-December 21) daily horoscope for Tuesday July 25
Can't sleep, Sagittarius? Today's soul-searching quarter moon in Scorpio can help you drill down to the root of your anxiety. If a certain relationship or financial burden has been keeping you up at night, you could find healing. A little forgiveness can go a long way—provided you don't back down to keep the peace. The same issue will just keep arising until you find a genuine solution. If answers aren't forthcoming, do things to awaken your creative and subconscious mind, like a yoga flow class, free-writing in your journal or talking to a wise mentor.
Read more Sagittarius horoscopes

Capricorn (December 22-January 18) daily horoscope for Tuesday July 25
Review that guest list, Capricorn. Do you really want to invite ALL those people to your happy hour hang? With the equalizing quarter moon landing in Scorpio, your patience for small talk will wear thin fast. Since you'll prefer plunging into probing and intimate conversations, this probably isn't the best time to introduce a new person to your soul squad. Instead, focus on deepening the connections you already have. Stick to small groups and you'll be able to connect in more meaningful ways. That said, if there's someone who's ALMOST earned inner circle status, take a chance and let them in.
Read more Capricorn horoscopes

Aquarius (January 20-February 18) daily horoscope for Tuesday July 25
Mission: possible! Professional victory is on the horizon, so stay focused as the steadying quarter moon in Scorpio moon brings balance to your career zone. By all means, ride this professional wave—just don't forget to tend to your personal life. After all, there's no point in being wildly successful if you don't have any friends to share the spoils with at the end of the day. Save a little love for your nearest and dearest, and you'll be good to go. Single? Relax your laser focus and turn your gaze toward charming that potential love interest.

Pisces (February 19-March 20) daily horoscope for Tuesday July 25
Make a splash, Pisces! As the zodiac's fish, you essentially need H2O to breathe, and with today's quarter moon in fellow water sign Scorpio—and your adventurous ninth house—your aquatic sign will be on the hunt for proper entertainment. Lure your BFFs to the beach for a sun-kissed picnic and a float on an oversized inflatable raft. If you're stuck in the city, find a rooftop pool with a happy hour for a post-work dip. Wherever you go, you're bound to make serious waves. Don't be afraid to forge exciting new connections with intriguing strangers!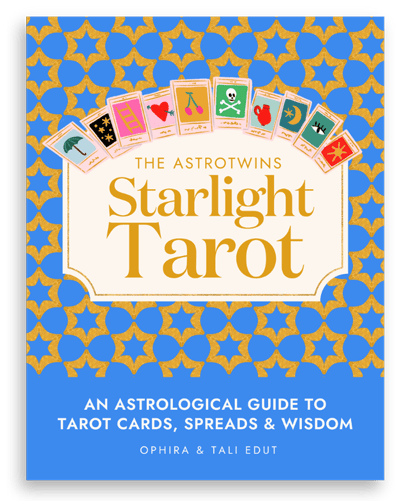 An Astrological Guide to
Tarot Cards, Spreads & Wisdom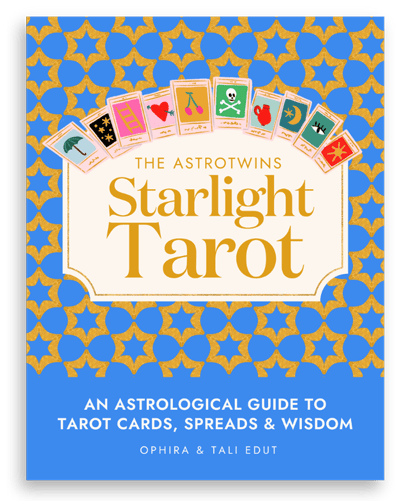 The AstroTwins bring your Tarot journey to life with Tarot spreads, history and empowering guidance.
Get the starlight Tarot