What's happening in astrology today
August 2 in the stars: The moon is in Aquarius, opposite Venus in Leo.. What's it mean for you? Find out below in our daily horoscopes for Wednesday August 2.
You can read the daily horoscopes for your Sun sign or your rising sign (ascendant). Visit our Cosmic Calculator section if you want to calculate your Rising sign or discover more about your personal astrology.
Your daily horoscopes for Wednesday August 2, 2023

Aries (March 21-April 19) daily horoscope for Wednesday August 2
If you're fixated on keeping up with competitors in your industry or the influencers you follow on social, shift your perspective. Today's moon-Venus standoff could lure you into measuring your own unique contributions against those of others. Don't fall into that trap! There's always going to be someone who seems to have an edge on you and someone who doesn't appear to be up to snuff in comparison. Focus on everything YOU have going for you—which is a lot! You might get in touch with the superstar you envy and express your admiration, then propose a collab.

Taurus (April 20-May 20) daily horoscope for Wednesday August 2
Your tough-and-tender negotiating style will come in handy today, Bull, so don't let it waver for a moment. During a challenging faceoff between the sensitive moon in your professional zone and diplomatic Venus in your emotionally adept fourth house, keep asserting your boundary…lovingly. If a family member or colleague attempts to pull you into their soap opera, gently but unequivocally inform them that you're not able to solve this problem for them. Before you log off for the day, you can do a quick check-in to make sure they're okay.

Gemini (May 21-June 20) daily horoscope for Wednesday August 2
No need to wait around on pins and needles today, Gemini. Get proactive instead! Today's faceoff of the moon and diplomatic Venus might convince you to be polite and wait it out, but that would be a mistake.  If an unknown number or pops up on your phone or you receive an email from someone who's not in your contact list, there a chance that it's NOT spam! With the moon camped out in your global ninth house, people could ping you from far and wide. And since Venus is in your communication corner, now's as good a time as any to put the word out about what you're hunting for.

Cancer (June 21-July 22) daily horoscope for Wednesday August 2
Today's challenge: avoid impulse shopping at all costs. As the moon in your intense eighth house moves into a stressful opposition with luxe-loving Venus in your material second house, a retail therapy spree could get out of hand in a heartbeat. If you want something that you have cash in hand for, that's one thing. But don't kid yourself, Cancer. An extravagant item won't soothe your turbulent emotions the way you imagine it will; in fact, paying it off might compound your stress. 

Leo (July 23-August 22) daily horoscope for Wednesday August 2
Tension rises in a turbulent relationship today as the moon faces off with fervent Venus retrograde in your sign. Understandably, Leo, you're feeling SO over it. But instead of casting blame or making a dramatic exit, take a moment to examine your part in this issue. Relationships are often our greatest teachers, showing us aspects of ourselves that we'd rather ignore. If you want things to change, first look inside yourself and recognize exactly what you're contributing to the equation.

Virgo (August 23-September 22) daily horoscope for Wednesday August 2
Are you 100 percent sure about that, Virgo? Under today's tense faceoff between the sensitive moon and dreamy Venus, you could struggle to distinguish fantasy from reality. No matter how excited you feel about a possible opportunity, be a good Virgo and run the background checks. Also, don't go overboard selling your visionary ideas. If your enthusiasm reads as hyperbole, you'll lose your audience fast. Rehearse any pitches beforehand, and don't deviate from the script.

Libra (September 23-October 22) daily horoscope for Wednesday August 2
Stay strong, Libra. If you're crushing on someone who's clearly not available right now, acting on those feelings is like setting yourself up for a world of hurt. Willpower may be scarce though! Today, the sensitive moon in your romance realm faces off with alluring Venus, dangling a carrot in front of your dreamy eyes. If you're in a relationship, don't sell out on your commitment. Unattached? Double down on self-care rather than seeking pleasure outside yourself from a questionable source. One body scrub and facial, coming up!

Scorpio (October 23-November 21) daily horoscope for Wednesday August 2
Easy does it, Scorpio. When the receptive moon faces off with gracious Venus, in your ambition zone today, a feather-light touch will go over better than a hard sell. Avoid pitching your ideas too emphatically. Instead, apply the soft pedal, trusting that charm and genuineness will do the trick. Rather than striving to crush the competition, approach people as if they're prospective partners. Those solid public relations will set the stage for fruitful collaborations down the road.

Sagittarius (November 22-December 21) daily horoscope for Wednesday August 2
Lucky you, Sagittarius! Today's skies call for ad lib and improv (your favorites!) rather than following a tight script. As the dramatic Leo moon in your thinking-and-talking corner drifts into an opposition with agreeable Venus in your opinionated ninth house today, you might want to put any big decisions on hold—at least for the day. Then, quietly shop around. Give different POVs some airtime and consider their validity. Even if you circle back to your original option, you'll do so with an informed perspective.
Read more Sagittarius horoscopes

Capricorn (December 22-January 18) daily horoscope for Wednesday August 2
When it comes to financial decisions, you may not be of soundest mind today. Blame it on a a friction-filled standoff between the luxury-loving Leo moon and covetous Venus in your money zones. Under these skies, you could be temped to drop a chunk of change on the "latest and greatest" item only to lose interest quickly. Save it to a wish list and do some comparison shopping. With a little digging you could hit on a far better deal. Look into gently-used and refurbished models where appropriate.
Read more Capricorn horoscopes

Aquarius (January 20-February 18) daily horoscope for Wednesday August 2
Get it off your chest, Water Bearer! With the big-feeling Leo moon contacting friendly Venus in your relationship realm today, you need to bring more of yourself into all your conversations. Your cool-as-a-cucumber sign often keeps a distance, but this planetary pairing brings your emotions right to the surface. After sharing your revelations, give other people openings to chime in as well. Listening is half of the communication equation, even when your patience is thin.

Pisces (February 19-March 20) daily horoscope for Wednesday August 2
What's going on in your inner world today, Pisces? As the sensitive moon in your retreat corner locks horns with creative Venus in your work-and-wellness zone, the best thing you can do for your own wellbeing (and surprisingly, your productivity) is to mine the riches of your imagination. Get lost in reverie picturing how your ideal daily life would look. Listen to a spiritual podcast or take yourself for a walk. Then when you return to projects and deadlines, you'll have a totally fresh take on your priorities.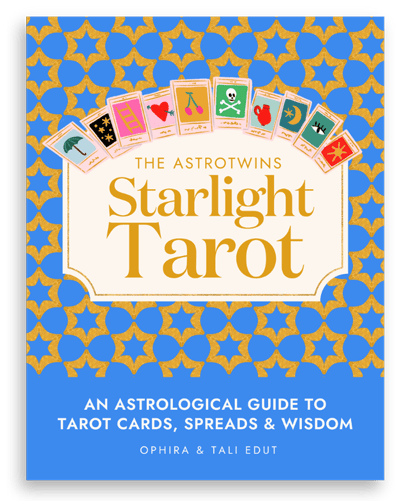 An Astrological Guide to
Tarot Cards, Spreads & Wisdom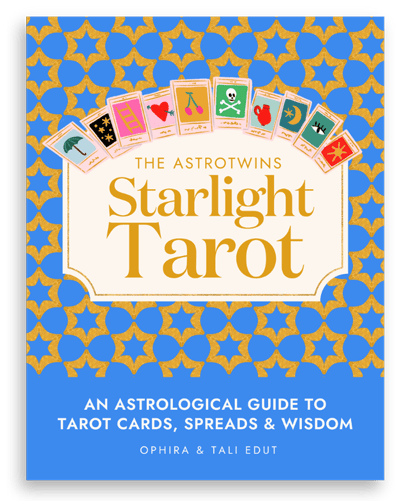 The AstroTwins bring your Tarot journey to life with Tarot spreads, history and empowering guidance.
Get the starlight Tarot