What's happening in astrology today
July 12 in the stars: The moon is in Taurus, sextile the Sun in Cancer. What's it mean for you? Find out below in our daily horoscopes for Wednesday July 12.
You can read the daily horoscopes for your Sun sign or your rising sign (ascendant). Visit our Cosmic Calculator section if you want to calculate your Rising sign or discover more about your personal astrology.
Your daily horoscopes for Wednesday July 12, 2023

Aries (March 21-April 19) daily horoscope for Wednesday July 12
Does your personal space feel like a reflection of the truest you? Today cosmic alignment could prompt you to feather your nest, adding a few eye-catching—and even sacred—touches. There's no discounting quality, Ram, so when it comes to workhorse pieces like a bed or couch, allow yourself to splurge a bit in the name of lasting value. Better you should invest in one or two key pieces than drape every inch in knick-knacks. You might pack a few of those away today too. Less is more, so try out a minimalist scheme with pops of bright color.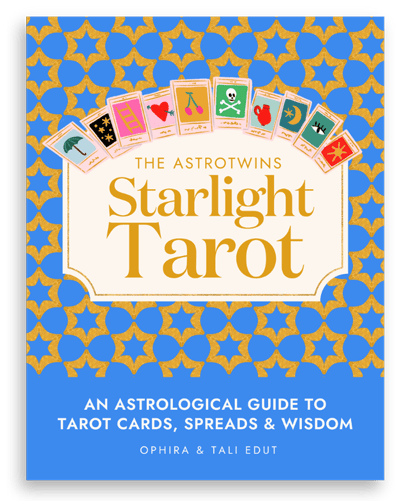 An Astrological Guide to
Tarot Cards, Spreads & Wisdom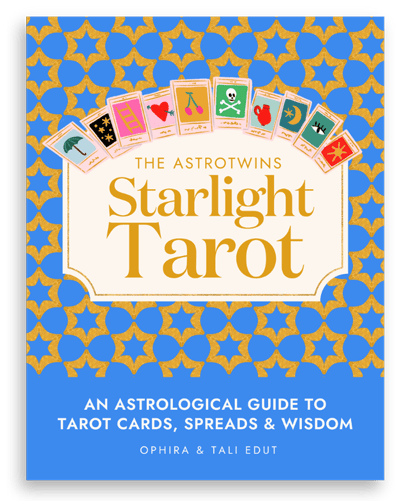 The AstroTwins bring your Tarot journey to life with Tarot spreads, history and empowering guidance.
Get the starlight Tarot

Taurus (April 20-May 20) daily horoscope for Wednesday July 12
A kindred spirit arrives on the scene today, so don't get lost in a tech trance. Not unless you want to miss out on meeting someone who views the world through the same aesthetically oriented lens that you do. Heads up: You might even feel competitive with this person, initially, due to your similarities. Let those waves wash through you—and out of you—then, shift into a cooperative mindset. Start looking for synergies and it won't be long until you're talking like a pair of old friends.

Gemini (May 21-June 20) daily horoscope for Wednesday July 12
Before you hit "buy now," Gemini, think about where you're buying from. What would happen if you paused to vote with your dollar? Brands whose practices you stand behind—sustainability, fair hiring, diverse executives—might NOT be the ones with the fastest shipping. But if you don't need the item urgently, consider the extra couple days of waiting an investment in your personal values. It's the perfect day to research ethical brands, switch service providers or keep small, local businesses thriving by picking up a few of your supplies at the mom-and-pop shop.

Cancer (June 21-July 22) daily horoscope for Wednesday July 12
Diamonds shine brighter when in the proper setting. Today, you can think of the people surrounding you as your "bezel," "channel," or "burnish." Do you glow when in the presence of a particular posse, or does it feel that you have to dim your lights in order to fit in? Life is too short to waste your gifts on people who don't appreciate them. Reshuffle your social priorities so that your luminous properties are best reflected in the people around you.

Leo (July 23-August 22) daily horoscope for Wednesday July 12
Your inveterate beliefs could be challenged today, Leo, but rather than pushing back, hear what people have to say. Sure you've always done things a certain way, but the times they are a-changing. Patterns can be hard to break, but the struggle comes from your resistance to letting go of control. Surrender, Leo, and life will begin to flow with greater ease. And if you need advice, seek out people who have already mastered the game you're playing instead of others who are stuck in the same boat as you.

Virgo (August 23-September 22) daily horoscope for Wednesday July 12
Let the sun shine in! Your mien of optimism is contagious today, but so too will be any hints of doom and gloom. People are watching you for cues, so aim for "uplifting" rather than going into Debbie Downer mode. If there's an issue Team Virgo needs to address, don't gloss over it. Gather the crew together for a brainstorming session. With your collective creativity, you'll solve the problem in no time. Plus it's smart morale-building: your collaborators will feel a sense of value because you took the time to check in with them and get their feedback.

Libra (September 23-October 22) daily horoscope for Wednesday July 12
Pause and assess your impact today, Libra. Are people responding to you the way you hoped they would? If not, pull back and do a little "rebranding." Make sure your message is clear and that your visual presentation (from your Zoom room gear to the graphics on your PDF) are both sophisticated AND accessible. Find a healthy middle ground so that people feel comfortable approaching you. PS: The same holds true on the personal frontier. Balance is key, but we don't have to tell a Libra that!

Scorpio (October 23-November 21) daily horoscope for Wednesday July 12
Can you experience total freedom within a partnership? Absolutely, Scorpio, but it's a matter of finding the courage to speak up for what YOU want and need. Toss away the playbooks and get real about your desires. It's okay if they don't follow a conventional script. With the Sun beaming in your indie-spirited ninth house, it's possible that you just need a little space. Not only does absence (and distance) make the heart grow fonder, it allows you uninterrupted time to devote passions—which, in turn, makes you a happier person to be around when you emerge from your cave!

Sagittarius (November 22-December 21) daily horoscope for Wednesday July 12
When you share a secret, you HOPE people will keep it in the vault, Sagittarius. But can you truly count on that? Don't be so quick to spill your guts today, even if everyone else is being teary-eyed and confessional. Unless you're okay with personal intel leaking out to the world, it's best to save the revelations for when you're talking to your most trusted sources. For now, aim to be uplifting and inspirational in every public discourse. Your words DO have the power to change people's lives for the better.
Read more Sagittarius horoscopes

Capricorn (December 22-January 18) daily horoscope for Wednesday July 12
A sultry Sun-moon angle turns up the heat on amour today. You're not a paint-by-numbers romantic by any stretch of the imagination. Take more initiative in affairs of the heart, Capricorn even if your romantic style defies the traditions that people expect from you. Got an unconventional idea to run past your sweetie? Today's a great day to discuss your cutting-edge vision of love. Make sure you approach any such conversations with a light and playful touch. You might get a little pushback initially. Rather than taking it personally, see it for what it is: the discomfort your partner may have with trying on a new idea. Be compassionate, and this too shall pass.
Read more Capricorn horoscopes

Aquarius (January 20-February 18) daily horoscope for Wednesday July 12
Sustainability has always been one of your conscious sign's favorite words, and today's Sun-moon angle gives you a chance to walk your talk. Where have you been asleep at the wheel lately? Just bringing a little more attention to things like leaving the water running or picking produce that's in plastic versus unbagged can make a difference. While you're at it, look at where you might be "leaking energy" by giving people more time or attention than you honestly have to spare. Don't get mad at THEM, just start pulling back when you need rest. Practice makes perfect.

Pisces (February 19-March 20) daily horoscope for Wednesday July 12
Summon your showstopping side, Pisces, because today might feel like one long improv performance. Thankfully, an attention-getting Sun-moon angle gives you permission to be bold today and perhaps a little over the top. Hey, better that you should overshoot the mark than recede into the background. As long as you include audience participation, people will happily buy tickets to The Pisces Show. Who knows, you could find someone to share the stage with you. Hello, dynamic duo! We wouldn't be surprised to find a few Fish joining up with the so-called competition today.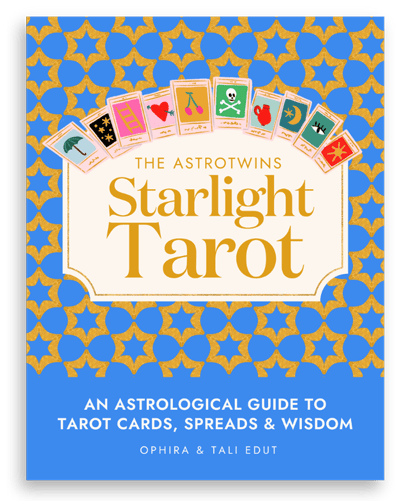 An Astrological Guide to
Tarot Cards, Spreads & Wisdom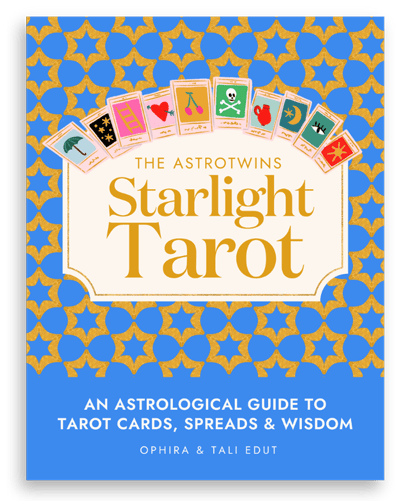 The AstroTwins bring your Tarot journey to life with Tarot spreads, history and empowering guidance.
Get the starlight Tarot