What's happening in astrology today
July 26 in the stars: The moon is in Scorpio, trine Saturn in Pisces. What's it mean for you? Find out below in our daily horoscopes for Wednesday July 26.
You can read the daily horoscopes for your Sun sign or your rising sign (ascendant). Visit our Cosmic Calculator section if you want to calculate your Rising sign or discover more about your personal astrology.
Your daily horoscopes for Wednesday July 26, 2023

Aries (March 21-April 19) daily horoscope for Wednesday July 26
An intriguing interaction may bring more than just a momentary buzz. Today's cosmos could conjure up the beginnings of a long-term relationship. This connection has the potential to morph into a romantic, platonic or collaborative bond. Regardless of the form it takes, the synergy you share should be nurtured. Grab the bull by the horns and be purposeful in your pursuit of this person. Strategic seduction will be both effective and enjoyable.

Taurus (April 20-May 20) daily horoscope for Wednesday July 26
Your security-loving side is activated today as the moon and structured Saturn connect to help you strengthen your commitment. You long for more certainty in a particular relationship, but is your list of demands realistic? If your aim is to change the other person, you're probably setting yourself up for disappointment, Bull. Instead of trying to reinvent them, it might be worth your while to seek someone else who already possesses the traits you crave.

Gemini (May 21-June 20) daily horoscope for Wednesday July 26
Rules, schmules. As you struggle to get a handle on a messy situation, be sure others AND yourself are able to adhere to the edicts you put in place. Aiming for perfectionism will only make things more stressful. The key to restoring equilibrium is moderation, Gemini. When your inner drill sergeant assumes control, take a breath and recalibrate. A less rigid approach will bring the best results.

Cancer (June 21-July 22) daily horoscope for Wednesday July 26
Call on your inner project manager to make a creative endeavor doable. Today's trine between the moon and structured Saturn gives you an outlook that is both visionary AND practical. In addition to delegating duties and establishing timelines, push yourself to think even further outside the box. Investigate your competitor's approaches and discover what the brilliant minds before you have already built. It's liable to open up a plethora of unconsidered possibilities.

Leo (July 23-August 22) daily horoscope for Wednesday July 26
You've got a heart of gold, Leo, but have you been sidestepping an emotional situation? Minimizing the importance of this touchy topic will leave you with a bigger mess to clean up down the road. Bring everyone's feelings (including yours) out in the open today so you can tackle the real issue at hand. While having such candid conversations with your loved ones could be uncomfortable, dealing with it directly will ultimately be a huge relief for everyone involved.

Virgo (August 23-September 22) daily horoscope for Wednesday July 26
Shake those pompoms, Virgo! Today's moon-Saturn trine amps up your ability to rally the troops. Instead of draining yourself dry by attempting to tackle this mission on your own, call on your friends to ease your load. Let your enthusiasm for this project shine through, and you'll easily get them on board. Besides, don't your pals owe you a favor or three?

Libra (September 23-October 22) daily horoscope for Wednesday July 26
Zoom in to focus mode and get 'er done, Libra! Today, a trine between the moon and industrious Saturn in your work sectors gives you a supersized shot of determination. Tackling this mission becomes easier after silencing all mobile devices and shutting down social media for the day. While your posse may be accustomed to reaching you at a moment's notice, they'll manage just fine without you for a few hours.

Scorpio (October 23-November 21) daily horoscope for Wednesday July 26
Are you hiding your light under a bushel, Scorpio? Today, make sure others are aware of your many talents and achievements. You've got some major kudos coming your way, but people need to know what you're up to. By all means, share your offerings on social media, but even more effective is getting the seal of approval of another powerhouse like yourself. That way, you can support each other's endeavors with mutual endorsements instead of simply self-promoting.

Sagittarius (November 22-December 21) daily horoscope for Wednesday July 26
Setting limits can keep the love alive, Sagittarius. Today's moon-Saturn trine urges you to establish clear boundaries with the people in your life. Discard any fears that drawing such lines will create blocks in your relationships. In fact, by making your wishes obvious, people won't need to stress about overstepping your limits. Also, give yourself mini-meditation breaks throughout the day. A brisk walk around the block or even ten deep breaths will help you maintain your center while also amping up your efficiency.
Read more Sagittarius horoscopes

Capricorn (December 22-January 18) daily horoscope for Wednesday July 26
Are you in or out, Capricorn? Today's planets prod you to make a firm decision regarding your involvement with a particular group. People have been scratching their heads when it comes to your commitment. If this association is something you're passionate about or could provide you with perks, make your intentions crystal-clear. You don't need to go to extremes and assume too much responsibility, but be sure that others know they can count on you.
Read more Capricorn horoscopes

Aquarius (January 20-February 18) daily horoscope for Wednesday July 26
Assume the helm, Aquarius. As the moon in your career zone fist-bumps authoritarian Saturn, no one will argue with your vision. Considering that you're usually most comfortable being the rebel, taking on the lead role could be a challenge. Being on the receiving end of other people's resentment and complaints ain't as easy as it looks. Push through the backlash in the name of getting the job done. At the very least, this experience will increase your empathy for those you've previously tried to take down.

Pisces (February 19-March 20) daily horoscope for Wednesday July 26
The truth shall set you free, Pisces. Although having a tough-love convo may feel uncomfortable, you absolutely must remove the rose-colored lunettes. If you hope to preserve your bond, uncensored candor is required. While you may dread having this conversation (and making a choice you'd prefer to postpone), in the end, it will bring massive relief.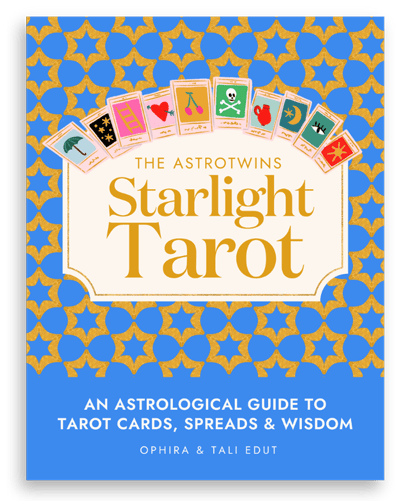 An Astrological Guide to
Tarot Cards, Spreads & Wisdom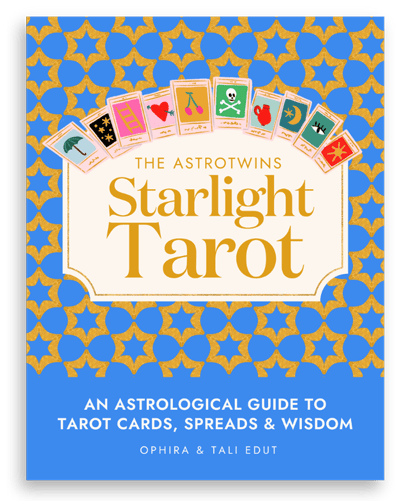 The AstroTwins bring your Tarot journey to life with Tarot spreads, history and empowering guidance.
Get the starlight Tarot