Meet the matchmakers
The AstroTwins
As the Cosmic Love astrologers and matchmakers, Ophira and Tali Edut (The AstroTwins) guided the Cosmic Love show from concept to casting to final production.
Meet the Matchmakers
The AstroTwins
As the Cosmic Love astrologers and matchmakers, Ophira and Tali Edut (The AstroTwins) guided the Cosmic Love show from concept to casting to final production.
"We think of astrology as a form of dating insurance—it doesn't guarantee your desired outcome, but it can definitely focus the path for you. It's almost like an instruction manual that your relationship actually comes with." — Ophira Edut
Who are the astrologers behind The Astro Chamber that matched the single cast members on Cosmic Love? Meet The AstroTwins, the astrologers of the first-of-its-kind Prime Video dating series that uses zodiac signs and birth chart compatibility to help people find true love.
The AstroTwins, Ophira (Ophi) and Tali Edut, are the astrologers and matchmakers for Cosmic Love. Born and raised in Detroit, their passion for astrology took flight while they were students at The University of Michigan School of Art and Design. (Read their full story here.)
What is the Cosmic Love show about?
In this one-of-a-kind social experiment, four individuals attempt to find their perfect spouse via astrological matchmaking. Their romantic adventure takes place at a retreat run by a mystical guide, the Astro Chamber. They mingle, match, date, eliminate, and eventually make the biggest decision of their lives… will they marry their match, based solely on their astrology?
The show's astrologers, best-selling authors Ophira and Tali Edut (The AstroTwins), guide the singles throughout the season by way of the mysterious Astro Chamber (voiced by Cree Summer).
How did The AstroTwins get started as professional astrologers?
Identical twin sisters Ophira and Tali Edut began learning astrology while they were art school students at The University of Michigan during the 1990s. Their cosmic journey began by surprise: Ophira's boyfriend gifted her a printed astrology chart (natal chart) that was so eerily accurate, she decided she had to learn this technology for herself.
From there, Ophira and Tali—who have nearly the same birth chart since they're born four minutes apart—found some chart-making software and began looking up all of their friends' birth charts too. Soon, they became the go-to oracles in their friend group.
After graduating from University of Michigan, The AstroTwins worked in publishing, creating and selling their own magazine (HUES), then moving to New York City magazine publishing. Early adopters of the Internet, they learned to build and code websites in 1996, working at a large-scale dot-com (Urban Box Office) then launching their own successful website design agency, Mediarology.
On the side, Ophira and Tali read friends' astrology charts for fun. But it wasn't long before their spot-on intuitive guidance turned into a thriving business, one that combined their skills in art, design and branding. In 2001, Teen People magazine hired Ophira and Tali to write their horoscope column. That led to The AstroTwins' first-ever astrology book, Astrostyle (Simon & Schuster, 2002), and the sisters took it from there.
Over 20 years, The AstroTwins built their astrology practice into a global platform reaching millions of fans around the world every month. Their Astrostyle website is one of the internet's top-ranking astrology sites, and they've been the official astrologers for ELLE for over a decade.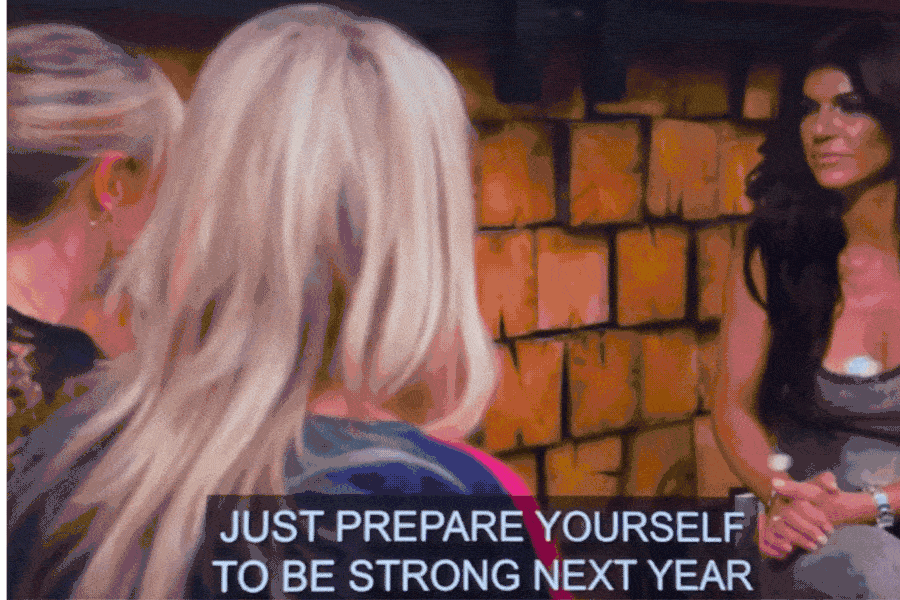 Celebrity clientele also rely on The AstroTwins' trusted guidance. Ophira and Tali have read charts for the likes of Beyonce, Karlie Kloss, Alicia Keys and Bravo's Real Housewives of New Jersey and RHONY.
As the Cosmic Love astrologers, Ophira and Tali conceptualized Cosmic Love with Hudsun Media in early 2020; the show was picked up by Amazon Studios and released on Prime Video in August 2022.
Cosmic Love Debuts on Prime Video August 12, 2022.
Cosmic Love will premiere on August 12, 2022 on Amazon Prime Video. All episodes will be released on the premiere date. Watch the trailer below!