What does 2017's love horoscope forecast hold for you? With expansive Jupiter traveling through partnership-driven signs and some new eclipses, romance will be getting a much-needed makeover.
Love is ripe for reinvention in 2017—and the stars seem to agree. The 2017 love horoscope outlook may be a bit brighter than last year's, but will still come with some interesting growth opportunities. In 2016, we saw the dissolution of iconic power couple Brangelina (and the possible fraying of Kimye), leaving a blank space open for us to create and be inspired by new models of romance and relating in the year ahead.
With expansive Jupiter in Libra, the sign of partnerships, until October 10, the cosmos are giving us even more room to write a new script or two. But beware this spring, as love planet Venus goes into a backspin from March 4 and April 15. Her retrograde period will put your key relationships under a microscope, rather than launch them into the stratosphere. Overall, it's a year of fiery passion, breaking through boundaries and new adventures.
Here are five major astrology trends to tap into for love, so you can maximize your multi-person mojo in 2017:
1. Jupiter in Libra: Find your dynamic duos.
Pin
Global power couple alert! Jupiter in Libra, the sign of committed relationships, shines the spotlight on dynamic pairings. Exciting celebrity couplings (and splits), televised weddings and reality shows could capture our fascination now. Inspirational Jupiter could bring some groundbreaking self-help gurus and authors who create widespread new trends around love, romance and relating. Finally! Jupiter rules evolution, so look to break out of that 1950s mindset if you haven't already. Get ready for new adventures and open-minded twists on how to love in our post-millennial world. New takes on coupling (or "throupling" if three is your magic number) could bring alternative ways of living and loving into the mainstream. With same-sex marriages now legal in the U.S., new frontiers are on the horizon that may challenge the monogamous, or gendered, norms of today. There may also be continued fights for gender rights—or equal legal rights for couples who opt out of legal matrimony. International Jupiter also reminds us that, while several countries have already legalized same-sex marriage, there's still a long way to go before we reach a collective global understanding.
2. Venus Retrograde: Rip off those rose-tinted glasses.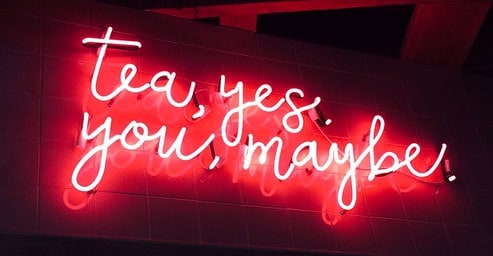 Pin
It's time to get real about your better half or your overall relationship patterns while love planet Venus turns retrograde between March 4 and April 15. Venus reverses its course every 18 months, creating a blackout period for love. The spirits of compassion and compromise can fly out the window under this transit. To make matters more intense, 2017's Venus retrograde in self-centered Aries and illusion-spinning Pisces could mean that your prince or princess could revert into a hideous frog right before your eyes! Don't get hoodwinked: Sober up and and thoroughly review the past—and all its sordid details— before you allow yourself to be swept off your feet. Avoid these dates if you're planning a wedding, or to renew your vows.
3. Jupiter in Scorpio: Harness the flames of passion (but use protection!).
Pin
Go ahead and play with fire, but always remember—safety first! Feisty Jupiter will blaze into Scorpio from October 10, 2017 until November 18, 2018, intensifying passion for the next 13 months. Scorpio rules the realms of sexuality, so be sure to use protection. The transit will sear through existing standards, inspiring some more liberal and outspoken, new attitudes about sex. Unfortunately, that can also bring some less savory consequences with it (like new strains of STDs). Progressive Jupiter rules publishing and learning, which may see the reform of outdated sex education programs. Students may learn about much more than just the birds and the bees, but also how to dismantle gender stereotyping, navigate social media privacy in the age of Snapchat and sexting, and how to hopefully avoid rape culture (which has hit a pervasive new high) with deeper discussions about consent. Scorpio rules the psyche, so understanding human behavior and motivations could make a huge difference in safe, consensual enjoyment of our bodies and sexuality.
4. Year of the Rooster: Strut your stuff (but watch for cockiness).
Pin
Puff your chest out and flirt with abandon! The randy Fire Rooster is known to be a shameless Don Juan who loves to draw attention from all the hens. Don't hold back when it comes to putting yourself out there, no matter your gender or proclivities. Titillating and tawdry exchanges (with consent, of course) can get us all hot and bothered now. That said, the Rooster is associated with Virgo, so there may be coquettish innocence to this banter. Keep 'em guessing and you just may keep 'em yessing. But it just may be enough to know that people find you smoking hot. All that teasing and tempting doesn't have to lead to sex—in fact, 2017 could make abstinence trendy! While you may be hot under the collar, that doesn't necessarily mean the attraction will lead to romance. Rooster energy is private and independent, so before you start thinking a little pecking order is going to lead to a white-picket-fence fantasy come true…remember that sometimes a kiss really is "just a kiss."
5. Leo/ Aquarius Eclipses: Learn to balance your head and heart.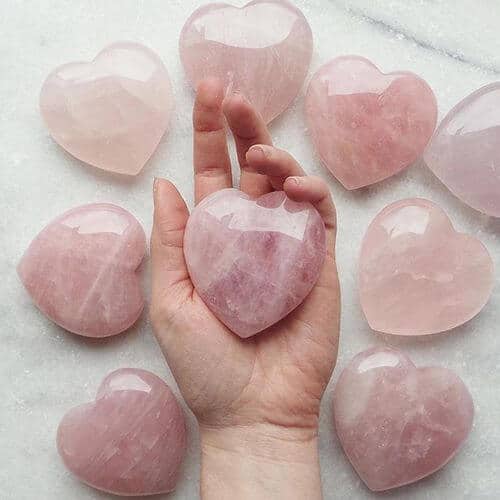 Pin
Should you follow your heart, or keep a cool distance? 2017's new eclipse series is here to guide us. In astrology, eclipses bring moments of major change. They sweep away what's outmoded and make room for the new. Every couple years, they fall in a different pair of opposite signs. From February 10, 2017 until 2019, the eclipses will primarily fall on the Leo/Aquarius axis. Leo is the sign of passion, romance, drama and swooning attraction. Aquarius, its opposite sign, rules emotional detachment, platonic ties and friendship. In 2017, we'll be tasked with finding the right balance between head and heart. When should we respond and when should we hold back? There will be moments to turn up the heat (namely the Leo eclipses on February 10 and August 21) and times to keep our cool (the August 7 Aquarius eclipse). But striking the right proportions will be a formula we will all work hard to balance.
Read all about the Year of the Rooster, 2017's eclipses, retrograde periods and more. Learn what 2017 will hold for your sign in The AstroTwins' 2017 Planetary Planner—on sale now!
Pin
Image via WeHeartIt