When Libra and Scorpio come together for love or any kind of relationship, it's an intriguing connection that magnetizes two polar opposites. These night owls both know how to have a good time, which could quickly fizzle out one you realize your fundamental differences. Secretive Scorpio plays it cool while amorous Libra wears their heart on their sleeve, leading to misunderstandings. A Libra-Scorpio relationship can thrive if you are willing to make some serious compromises for each other.


Libra and Scorpio: Your compatibility clicks and clashes
Where you click:
Day meets night and the intrigue begins. Sunny Libra is the zodiac's flower child, wearing your heart on your paisley-printed sleeve. Brooding Scorpio the mystical spy, clutching your top-secret cards tightly against your black leather vest. Since you're both night owls and music lovers, you might meet on the dance floor or at a live concert. At first, Libra is flattered by Scorpio's intense focus…it's nice to find someone so interested in discovering who you are!
Where you clash:
Your sexy tango falls out of step when conversational Libra inquires about Scorpio's life. Scorpio's cryptic answers and sarcastic remarks are simply not in Libra's lexicon, and it might feel like Scorpio is playing you for a fool. If Scorpio can drop the defensive posture, this can be a heavenly upward trek through romantic peaks and chart-topping climaxes. Unfortunately, Libra's flirtatious personality often provokes Scorpio's jealousy, and you two can get caught up in a modern day "War of the Roses" before you ever start your ascent. Some major compromises will have to be made. Libra may have to tone down your innate social tendencies and private Scorpio will have to come out of that cave and mingle more often. Don't expect to be each other's "everything," if you want to keep making and enjoying beautiful music together.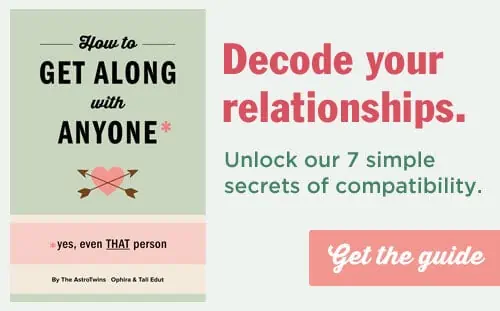 Libra is air and Scorpio is water

Head and heart combine—or collide—when you pair a talkative air sign with a touchy-feely water sign. The temperaments of these two elements are wildly different. Air signs love change, variety and novelty while sentimental water signs seek security, comfort and nostalgia. One of you is all about the new, while the other cherishes the old. You'll have to learn to appreciate this major difference. Otherwise, you could quickly feel like you have nothing in common!
One of you is all about the new, while the other cherishes the old. You'll have to learn to appreciate this major difference.
Your social habits may need some tweaking to make this work. Water signs don't trust easily, and tend to roll with a tight-knit clique—many of whom they've known since childhood. By contrast, air signs never met a stranger and are constantly introducing you to their latest BFFs. The water sign might be jealous or threatened by all of these newcomers, while the air sign feels suffocated and bored by seeing the same old faces. Compromise is key. The water sign partner will have to be more open to new people and experiences, going with the flow. The air sign will have to embrace tradition and develop more emotional sensitivity.
There are four elements in astrology: fire, earth, air and water. Each one plays an important role in the greater whole of humankind. A love match with someone from of a different astrological element can be challenging, but also a beautiful opportunity to evolve. After all, differences push you both to grow and step outside of your own experience.
The benefits of this match is an opportunity for growth. Since water signs can be TOO "in their feelings," the cooler, rational air sign partner can teach them the power of detaching. The water sign will learn how to take things less personally, laugh at themselves and lighten up. In exchange, the water sign can teach the glib air sign to dive into their depths more, rather than being overly superficial or turning everything into a joke. The water sign may create a cozy, beautiful home, while the air sign fills it with interesting guests, music and art. Both of these elements can be "culture vultures," and may bond of dissecting a documentary film, singing karaoke (you both could have encyclopedic knowledge of lyrics) or even traveling.

Libra is cardinal and Scorpio is fixed
In astrology, the "qualities" or "triplicities" reveal the role you play in a relationship or collaboration. Are you a starter, a doer or a finisher? Do you like to take charge and have a plan, or do you prefer to go with the flow? Cardinal and fixed signs are both "take charge" in their own right. Cardinal signs like to lead and initiate—which is fine as long as they don't tread on the fixed sign's turf. The nature of fixed energy is to stand firm and resist change unless it's really necessary. Fixed signs are set in their ways, while cardinal signs are a touch more fluid, though stubborn in their own right! The cardinal sign may introduce too many new ideas into the mix, or worse, try to "improve" on the fixed sign's ideas by giving unsolicited criticism. This feedback, no matter how well-intended, could threaten the fixed sign's pride, leading to a major ego battle. The fixed sign could also seem "boring" to the cardinal sign if they want to do the same thing week in and week out. In this love match, the fixed sign will have to be more open to "trendy" over tried-and-true. When the cardinal sign scores reservations at a buzzy new restaurant, resort, club or event, the fixed sign had better clean up and GO. In return, the cardinal sign must patronize the mom-and-pop bistro, the favorite karaoke bar, or another dinner with the fixed sign's family. The fixed sign's more traditional approach to romance can seem clumsy or heavy-handed to the discerning cardinal sign. So, cardinal sign, you got a conventional Tiffany locket instead of an Alexander McQueen limited-edition ring? Suck it up and say thanks—or start dropping hints a lot sooner before your next birthday!


Libra is yang and Scorpio is yin

In astrology, every sign has a "polarity": you're either yin (feminine) or yang (masculine). In your sign match, Scorpio is a receptive yin sign and Libra is an assertive yang sign. When you play to your strengths, you balance each other out, each on contributing a different but complementary skill set. When things are off, you can become polarized. The yin sign can be too passive (or passive-aggressive) and sacrificing, while the yang sign may act domineering, aggressive and selfish. To rebalance, the yin sign needs to work on being more open, direct and confident, while the yang sign should cultivate more patience, tolerance and sensitivity.



Libra and Scorpio are semisextile (one sign apart)

In astrology love matches, we also measure compatibility by the aspect, or distance, between the two signs. Your signs are semisextile, or one sign apart. Like next-door neighbors with a completely different style of decorating, gardening and living, the signs on either side of yours can stir up an instant love/hate vibe. Of course, all that friction can lead to explosive sexual chemistry, even an obsessive quest to figure each other out (you never will). Some astrologers believe that each sign is an evolved version of the one before it. The sign after yours is a teacher. However, like a rebellious teen seeking emancipation from a parent, you may never admit that this person has taught you anything. This cosmic combination can make for painful breakups, and a seething sexual tension that lingers for a lifetime.
MORE LOVE HOROSCOPES: