What's happening in astrology today
August 25 in the stars: Find out what's in store for you today in our daily horoscopes for Friday August 25. Read the daily horoscopes for your Sun sign or rising sign (ascendant) to plan your day.
Visit our Cosmic Calculator section if you want to calculate your Rising sign or discover more about your personal astrology.
Your daily horoscopes for Friday August 25, 2023

Aries (March 21-April 19) daily horoscope for Friday August 25
Feeling overwhelmed by a larger-than-life project or long-range goal? Today's stars can help. The moon in your big-picture-thinking ninth house teams up with analytical Mercury, who is retrograde in your systematized sixth. Slow down just a tad and you can break it all down into easier-to-digest phases and steps. And reach out to your people! Who's good with numbers, which one's a social media whiz? And who can give you a pep talk when you start to feel a little daunted? THIS is how to build an indomitable squad!

Taurus (April 20-May 20) daily horoscope for Friday August 25
There's a big difference between being dishonest and TMI. While you don't want to out-and-out LIE, sometimes "discretion" is actually the best policy. Today, while the moon safeguards your eighth house of secrets, a disruption from retrograde Mercury could cause you to vacillate between buttoning your lip and spilling your guts. When it comes to your personal info—especially your intellectual property—remember, you don't owe anyone anything. If you are feeling pressured, just say, "I'll get back to you on that."

Gemini (May 21-June 20) daily horoscope for Friday August 25
Is a close connection feeling shaky, Gemini? You have such an easy flow with so many of your friends that sometimes you forget how much care and feeding relationships actually take. It's easy to project our moods—or dump our negativity—on those closest to us, and it can be impossible to catch ourselves in the act. Today, the moon in your partnership house is clashing with your ruler, communicator Mercury, who is slogging through a testy retrograde. Before you open your mouth and open fire, do a self-edit. The friendship you save may be your own.

Cancer (June 21-July 22) daily horoscope for Friday August 25
Rule number one for today: Stay out of other people's conflicts! It'll be easy to get sucked into their arguments and dramas, but there be dragons! And should anyone try to guilt-trip you into "going there," be prepared with a readymade excuse, like a work deadline or forgotten doctor's appointment. Of course, with social Mercury retrograde in your curious third house clashing with the sensitizing moon, you may struggle to stay out of it. Just be compassionate—as if your sign could ever NOT be!

Leo (July 23-August 22) daily horoscope for Friday August 25
Resist the urge to splurge! You are definitely at high risk under today's restless stars. Whimsical Mercury is retrograde in your money zone, which can cause you to ignore little details, like the fact that you're close to your credit card limit. Luckily, the moon is sending a restrictive beam to the messenger planet, giving you the self-discipline to rein yourself in. If there's something you're actually needing (as opposed to merely coveting), shop around and find the best possible deal.

Virgo (August 23-September 22) daily horoscope for Friday August 25
You could feel pressured to strike a balance between taking care of numero uno (NOT a luxury!) and giving enough attention to your nearest and dearest. The question is, what's "enough"? With some people, it seems, the more you give, the more they need. Today, as retrograde Mercury (your ruler) in your first house of self-care collides with the moon in your caretaking fourth house, you may feel like people are looking for bottomless refills from you. Take that as a warning sign and set a boundary. Hopefully doing so will send a clear message that even YOU, the zodiac's Most Giving, have your limits.

Libra (September 23-October 22) daily horoscope for Friday August 25
Give the gossipmongers wide berth today, Libra. You can't afford to get ensnared in their petty dramas or potentially false accusations. Tap the intuitive wisdom of the moon, which is minding the fort in your communication corner and sending a tough love beam to Mercury, who's retrograde in your boundary-challenged twelfth house. And don't fall for the old "I'm worried about so-and-so" routine. That's just window dressing for meddling. If people aren't there to represent themselves, you don't know what the true situation is. Remember that!

Scorpio (October 23-November 21) daily horoscope for Friday August 25
If you're not careful, money could get funny among friends or colleagues today. With the sensitive moon squaring fickle Mercury retrograde, you need to hold the purse strings tight. 'Tis better NOT to lend money, pick up the tab or play Monopoly banker for the office party. If you must combine funds, spell everything out to the letter and put it in writing—including when you need to be repaid! You could get hit with credit card interest or transaction fees, which wouldn't be fair considering you did THEM the favor.

Sagittarius (November 22-December 21) daily horoscope for Friday August 25
Today's starmap urges you to dial down the modesty and step up the self-promotion. That can be uncomfortable for your casual sign, but your great achievements aren't always visible to the naked eye. If you want the powers that be (and potential clients or future employers) to know just how talented and capable you are, you may have to tip them off yourself. Post your recent successes on your social sites or invite people to join you for a livestream or IRL event. The more personable you are, the better.
Read more Sagittarius horoscopes

Capricorn (December 22-January 19) daily horoscope for Friday August 25
Sometimes, Capricorn, giving till it hurts…just hurts. Today, with the moon forming a restrictive square with retrograde Mercury in your expansive ninth house, you may have an "ouch" moment. You might realize that a regular recipient of your generosity has been taking you for granted. While part of you is ready to rationalize it away and forgive them, another part is seething. You don't have to act on that anger, but you owe it to yourself to follow it and see what it might have to teach you.
Read more Capricorn horoscopes

Aquarius (January 20-February 18) daily horoscope for Friday August 25
As the zodiac's iconoclast, you relish your individuality and creativity. Sometimes, though, you need to agree to disagree or go along with "majority rule." And as long as it doesn't go against your core principles, you're okay with that. Today, however, as the intuitive moon squares expressive Mercury retrograde in your eighth house of strong emotions, you might not be able to stomach groupthink. Nothing wrong with that, but you may have to go underground to avoid the fallout.

Pisces (February 19-March 20) daily horoscope for Friday August 25
Your malleable sign doesn't generally sweat the petty stuff or have "burning" needs to have the future all mapped out in the finest detail. That said, today's stars may be causing a little internal pressure to build, and you could be craving a clearer sense of "where is this going" with a partner or budding connection. But with the moon in your goal-oriented corner squaring retrograde Mercury in your relationship realm, it's not the best day to initiate a conversation about your long-term objectives with your mate or a prospective collaborator. First, pull back and get clear about what YOU want—and think "ideal scenario." Then, when it's time to discuss, you won't start losing ground in a desire for harmony.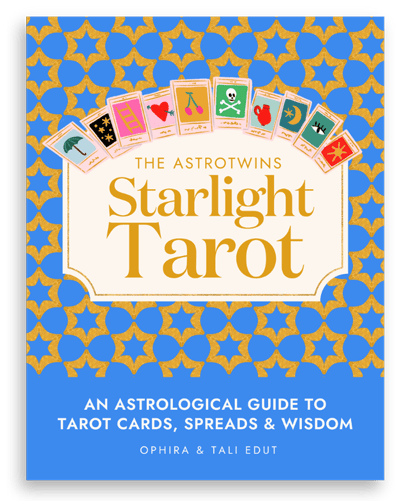 An Astrological Guide to
Tarot Cards, Spreads & Wisdom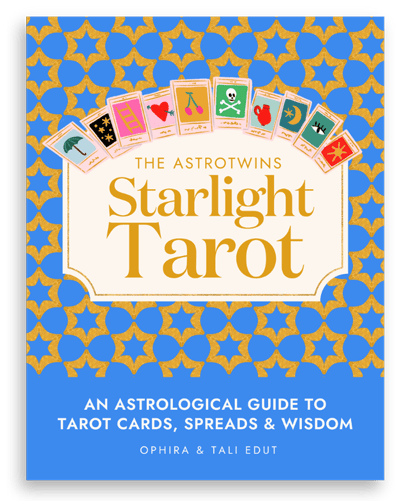 The AstroTwins bring your Tarot journey to life with Tarot spreads, history and empowering guidance.
Get the starlight Tarot