What's happening in astrology today
October 13 in the stars: Find out what's in store for you today in our daily horoscopes for Friday October 13. Read the daily horoscopes for your Sun sign or rising sign (ascendant) to plan your day.
Visit our Cosmic Calculator section if you want to calculate your Rising sign or discover more about your personal astrology.
Your daily horoscopes for Friday October 13, 2023

Aries (March 21-April 19) daily horoscope for Friday October 13
As your ruler, courageous Mars, forms a supportive sync-up to stoic Saturn, your intuition and empathy are dialed up. Spending time with family or the one you love can be deeply healing. You may have a few intense moments as bottled-up feelings pass through to be cleared (what is sometimes called a "healing crisis"). Good reason to surround yourself with support! And if you give your own emotions some airtime, this could be a day of deep transformation.

Taurus (April 20-May 20) daily horoscope for Friday October 13
Stay nimble, Taurus! Today's Mars-Saturn trine brings a solid boost to all your relationships, from the casual to the super-close. Friendships may become amorous, or a colleague could offer a sweet business deal, giving you lots to mull over this weekend. Life is getting interesting! If a relationship has plateaued, this trine can open up a new avenue of bonding. You'll be able to talk about your feelings intelligently and objectively, with an open mind and heart.

Gemini (May 21-June 20) daily horoscope for Friday October 13
Today's benevolent connection between Mars and Saturn in the most practical parts of your chart helps you map out a few moneymaking schemes. Line up players on that metaphorical chessboard. You might be motivated to do a turbocharged cleanout of your workspace, or maybe turn some unused square footage into a home office. Let the space-clearing commence! You could find a crisp Benjamin in the pocket of those pants you kept meaning to bring to the dry cleaners.

Cancer (June 21-July 22) daily horoscope for Friday October 13
Everything will just flow when a "lucky triangle" between Mars and Saturn blesses you with the momentum AND a realistic outlook on whatever comes your way. You could be showered with love, romance, creative inspiration and possibly a chance to travel. Since you're a Cancer, these opportunities might drive up a bit of anxiety. (What will happen if you let yourself relax, receive or just go play?!) Trust in your ability to manage all the moving parts of life. These sorts of breaks are richly deserved.

Leo (July 23-August 22) daily horoscope for Friday October 13
Today's unstoppable trine between feisty Mars and structured Saturn could cause some chop on the emotion ocean. Check your inner dam! When your tsunami of pent-up feelings hits, you'll need a mighty big reservoir to contain it! The most personal parts of your life beckon, so skip that after-work group hang and cuddle up with your S.O. or Siamese cat. Slow down and attend to family, home, love life and creativity. You deserve an evening without an overpacked agenda!

Virgo (August 23-September 22) daily horoscope for Friday October 13
As spicy Mars gets in cahoots with stern Saturn, you can strike a balance between stark reality and your rich fantasy life. Who says you can't have both? Be spontaneous and follow the most exciting option on this day. Do it for the sheer adventure or to add another hilarious story to your arsenal—one you'll regale your crew with over drinks tonight. But don't kid yourself about who you're dealing with. If it's just a temporary thrill, don't try to turn it into a happily ever after.

Libra (September 23-October 22) daily horoscope for Friday October 13
Although the workweek is just about to wrap, you're in productive spirits today—if not the full-bodied pursuit of your loftiest goals. A lucky trine between motivator Mars and hardworking Saturn serves up a combination of verve and vision. This is the day to map your dreams into a master plan. An idea could transmute from impossible to totally plausible, reminding you that perception really does guide our reality. Alchemize away and turn leaden hopes into gold!

Scorpio (October 23-November 21) daily horoscope for Friday October 13
Today's auspicious angle between Mars in Scorpio and Saturn in Pisces helps you plan purposefully—and profitably. With these two powerful planets in water signs, you could be showered with support and the courage to reach a broader platform with your stirring message. Cast a wider net this weekend because you may draw fans from some far-flung corners of the world.

Sagittarius (November 22-December 21) daily horoscope for Friday October 13
Green with envy isn't a good look on anyone, Sagittarius. Since comparing yourself to other people is a dead-end street, make a quick U-turn. Instead of fixating on someone's latest selfies or enviable trips to an A-frame lodge at Idyllwild, log off. No one's posting their failures on Instagram, so go easy on yourself if you're having a hard day. What would soothe your soul in this moment? Whether it's lunch with a bestie or a sweat in an infrared sauna, you may be better off starting your weekend early than trying to push through.
Read more Sagittarius horoscopes

Capricorn (December 22-January 19) daily horoscope for Friday October 13
If you've been head-down at work all week, today's stars beckon you out of isolation. Motivator Mars is pumping up your passion as it gets in cahoots with your ruler, indefatigable Saturn. And since both planets are synced in the people-oriented parts of your chart, you'll ease right into any social scene. Long-lasting relationships could be sparked: business connections, romances or inspiring new friendships. You're a magnet for magnates of the highest order, so have your elevator pitch ready.
Read more Capricorn horoscopes

Aquarius (January 20-February 18) daily horoscope for Friday October 13
Thanks to a benevolent trine between energizer Mars and stabilizing Saturn, you can hit the success target straight on. This "golden triangle" in the cosmos blends the ethereal and the efficient, giving your loftiest visions staying power. You might have good reason to devote your day to professional matters—and cheerfully at that. What you produce under this somewhat rare transit could get you closer to a promotion, raise or glowing public praise. Keep those sleeves rolled up until you clock out for the weekend.

Pisces (February 19-March 20) daily horoscope for Friday October 13
You're the voice of optimism and hope today, Pisces. No, you haven't inadvertently consumed an illicit substance, though you ARE under the narcotizing spell of a feel-good trine between motivator Mars in esoteric Scorpio and structured Saturn in your sign. This "lucky triangle" gifts you with a megadose of positive vibes and a dreamy hit of passion. You've got no time to sit around and make snarky remarks from the sidelines…especially since you're the main event! Lights, camera, Pisces: Get ready to put yourself out there on a grand scale.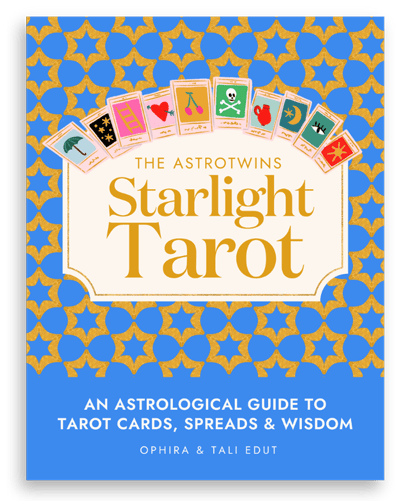 An Astrological Guide to
Tarot Cards, Spreads & Wisdom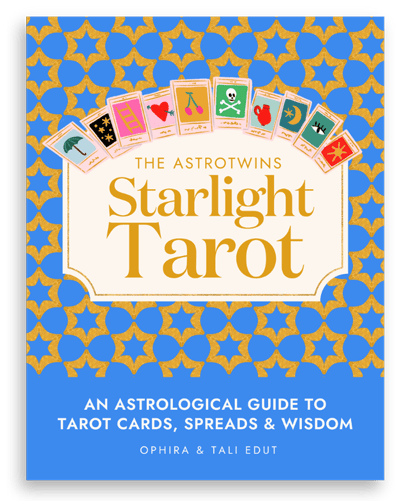 The AstroTwins bring your Tarot journey to life with Tarot spreads, history and empowering guidance.
Get the starlight Tarot