What's happening in astrology today
August 21 in the stars: Find out what's in store for you today in our daily horoscopes for Monday August 21. Read the daily horoscopes for your Sun sign or rising sign (ascendant) to plan your day.
Visit our Cosmic Calculator section if you want to calculate your Rising sign or discover more about your personal astrology.
Your daily horoscopes for Monday August 21, 2023

Aries (March 21-April 19) daily horoscope for Monday August 21
Free-spirited Aries love to soar independently, but occasionally a pair of minds can create a symphony of brilliance! With the moon in partnership-powered Libra today, you could strike a promising chord with someone you meet. You don't have to plunge headfirst into a full-scale collaboration (or a romantic venture), but don't allow past letdowns to interfere. In other words, there's no need to keep potentially deserving individuals at a distance. Just pace yourself and build trust organically.

Taurus (April 20-May 20) daily horoscope for Monday August 21
Ready to tackle the day's tasks? Whip up a list of your absolute must-dos. Sort them in a way that clicks with you—whether you're kicking off with what's urgent, a breeze or a puzzle to solve. Don't even think about "taking a quick peek at" social media and those rabbit-hole websites. Pick a timer, set the vibe for round one and hustle until it's victory-dance time. Need a breather? That's your well-earned "you" time. Then loop right back and do it all over again till every box is happily ticked. You're on fire!

Gemini (May 21-June 20) daily horoscope for Monday August 21
Hey there, social butterfly! Your coquettish side takes the spotlight today, thanks to the playful Libra moon dancing through your fifth house of passion. If you're in the mood to stir up some mischief, let your inner tease out to play. Stay within bounds if you're happily committed though. Seemingly innocent messages and lingering looks could raise an eyebrow or two, and you want to tread carefully. Got a creative project on the back burner? Now's the time to give it some love and bring it to a dazzling finish.

Cancer (June 21-July 22) daily horoscope for Monday August 21
All work and no friends and family time? That scenario won't work for you today, Cancer. With the caring Libra moon sailing through your foundational fourth house, find time in your hectic day to connect with a close friend or relative. Even a quick text exchange can make you feel more connected. But don't stop there. Shorter but more frequent check-ins can change the whole flavor of the relationship. And for your sensitive sign, this kind of bonding is your best stress-reduction technique!

Leo (July 23-August 22) daily horoscope for Monday August 21
If you've been stuck in a groove, today's Libra moon can pull you out and set you right. It's heating up your third house of cooperation and interactivity, restoring your social powers. Maybe part of the heaviness stems from keeping too much to yourself? In these strange times, it's more important than ever to share your deepest feelings, including your anxiety and fear, with people who care about you. And when all else fails, stream your favorite lowbrow comedy!

Virgo (August 23-September 22) daily horoscope for Monday August 21
You pride yourself on being logical and practical, but how realistic is it to think you can accomplish a heroic amount of work without adequate support? True, you do have superpowers when it comes to organization and problem-solving, Virgo. But the real question is, why are you resisting calling for reinforcements? You may have to share the credit on a win, but at least you'll get your mission done on time, with a high-pro glow—and won't lose your sanity in the process.

Libra (September 23-October 22) daily horoscope for Monday August 21
Ah, the eternal diplomat! While it's true that decision-making might not be your favorite pastime, today presents a chance to break that stereotype. The Libra moon's journey through your self-assured first house is like a cosmic spotlight on a dilemma you've been overthinking. Pause the mental gymnastics before analysis paralysis sets in. Tune in to your heart's desire, let it speak up and trust its wise counsel. It's time to cut through the noise and follow your intuition's lead.

Scorpio (October 23-November 21) daily horoscope for Monday August 21
A good cry might be just what you need today, Scorpio, and there's no shame in that. With the tender Libra moon nestled in your twelfth house of sensitivity. Even if you're nowhere close to tears, pause the action long enough to tune in to your emotions. Your Scorpio need for managing every detail may be keeping you so busy that you haven't had a chance to check in with your heart. Take time for self-care, even if that means handing off duties to someone else on the team—or taking the "risk" and trusting that all your hard work won't be undone just because you stepped out for a pedicure or coffee with your friend.

Sagittarius (November 22-December 21) daily horoscope for Monday August 21
If you know that teamwork makes the dream work, Sagittarius, why are you marching forward like an army of one? And for the record, that's NOT a rhetorical question. Today, the emo moon is trekking through charming Libra and your collaborative eleventh house. Take that as your cosmic cue to make more time for your friends and groups, whether in a professional or personal context. Just spending a few minutes chitchatting before you get down to business will improve everyone's mood.
Read more Sagittarius horoscopes

Capricorn (December 22-January 19) daily horoscope for Monday August 21
Your sign more than any other understands the duty and responsibility part of our careers. And you're happy to keep your horns down as you slowly and steadily ascend toward your goals. Today, however, with the diplomatic and fair-minded Libra moon activating your professional sector, you might get caught up in a time-sucking attempt to balance the scales. Unless that's in your job description, let others handle their own issues. It's called adulting. Pivot your focus to networking, but only with people who actually have the authority to make decisions.
Read more Capricorn horoscopes

Aquarius (January 20-February 18) daily horoscope for Monday August 21
Pump the brakes, Water Bearer! Your engines have been running on overdrive lately, but just because you CAN juggle all the chaos doesn't mean you should. Today's peace-seeking Libra moon in your liberating ninth house wants you to take a breather. It's a reminder that there's more than one route to your destination, and tackling everything solo shouldn't be at the top of your strategy list. With determination and a good internet connection, you'll find a solution. So pause the frenzy, and consider the array of excellent options before you.

Pisces (February 19-March 20) daily horoscope for Monday August 21
Just when you're ready to screen out all the distractions and shift into focus mode, suddenly no one can get enough of you! The socially adept Libra moon is trekking through your eighth house, giving you extraordinary determination, yet everyone wants to hear about your latest escapade and just generally shoot the breeze. The best way to resist all this social temptation is to prevent it in the first place. Devices: silenced; social media: closed until necessary tasks are ticked off your list.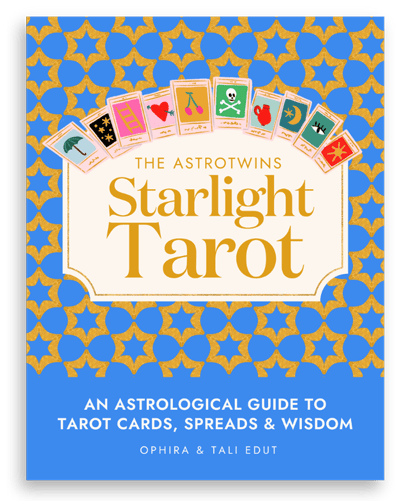 An Astrological Guide to
Tarot Cards, Spreads & Wisdom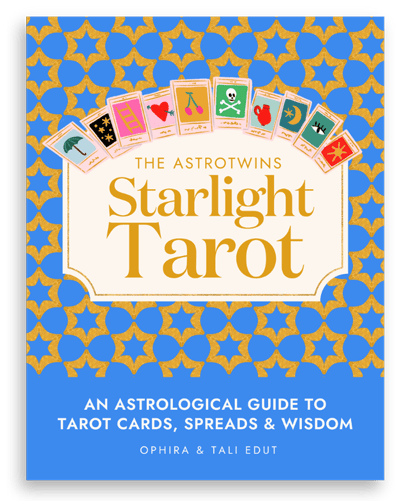 The AstroTwins bring your Tarot journey to life with Tarot spreads, history and empowering guidance.
Get the starlight Tarot