What's happening in astrology today
November 6 in the stars: Find out what's in store for you today in our daily horoscopes for Monday November 6. Read the daily horoscopes for your Sun sign or rising sign (ascendant) to plan your day.
Visit our Cosmic Calculator section if you want to calculate your Rising sign or discover more about your personal astrology.
Your daily horoscopes for Monday November 6, 2023

Aries (March 21-April 19) daily horoscope for Monday November 6
Don't ignore the call of duty, Ram—not under today's loyalty-testing trine between Venus and Pluto. If a friend, family member or co-worker needs your ear, practice a little selfless service. Single? Romance could be waiting in the wings where you least expect it…a friendship-turned-fling, perhaps? Don't wave it off without consideration. Exploring unexpected chemistry could lead to something real. Get a coffee together and feel out the vibe.

Taurus (April 20-May 20) daily horoscope for Monday November 6
Who says opposites don't attract? Under today's magnetic Venus-Pluto trine, all the little differences between you and a certain someone can actually deepen your bond. Embrace these facets instead of rejecting them. It's a great day to explore chemistry with someone you thought was "too dissimilar" to roll with you and your crew. But don't swing to the other end of the spectrum and romanticize this person. Instead of projecting a fantasy onto that mysterious stranger, ask genuine questions to get to know who they actually are.

Gemini (May 21-June 20) daily horoscope for Monday November 6
Listen to your heart, Gemini, and don't be shy about sharing your complex feelings with a trusted confidante. Today's intimate Venus-Pluto trine dares you to be vulnerable. You don't have to develop talking points before opening up. This starmap could bring serious dialogues about taking a relationship to the next level or starting a family with someone. You can also let go of an old grudge and heal a rift with a loved one.

Cancer (June 21-July 22) daily horoscope for Monday November 6
What's REALLY going on here, Cancer? Today's percolating Venus-Pluto trine brings unsorted feelings bubbling to the surface. Pay attention to body language and signals: They could indicate sexual chemistry or brewing tension. Even platonic conversations may be charged with innuendo. There's nothing wrong with a little playful dialogue, Cancer. But don't be surprised if it starts to intensify fast!

Leo (July 23-August 22) daily horoscope for Monday November 6
If you see something, say something. Today's potent Venus-Pluto trine makes you the bearer of insightful advice for a friend or lover. Offer more than just a shoulder to cry on, Leo, and lend a hand with practical tasks. It will go a long way in strengthening your bond. Help redecorate, play stylist on a shopping date, re-pot a few plants together. Single? With the stars adding sizzle to your fitness zone, you could meet someone working out. Might as well wear something that makes you feel your fiercest.

Virgo (August 23-September 22) daily horoscope for Monday November 6
Your heart might be stitched to your sleeve today, Virgo, whether you like it or not. A passionate and penetrating Venus-Pluto trine inspires romantic self-expression and open-hearted talks. Someone who's admired you from afar could reveal their feelings. Don't be too surprised by an unexpected delivery of flowers or take the initiative and send an arrangement yourself. Take a bold risk with your look, adding a dash of glamour and mystery to your OOTD.

Libra (September 23-October 22) daily horoscope for Monday November 6
Let your guard down a notch, Libra. Today's emotional Venus-Pluto trine dares you to be vulnerable (though not totally transparent…yet). When conversation turns personal, reveal something more intimate about yourself. Single? Stop hiding your feelings and just speak from the heart. Coupled Libras could be inspired to talk about the future: expanding your family, moving in together or making things official. Maybe it's time to start saving for that winter getaway or a lifestyle upgrade you can enjoy as a pair.

Scorpio (October 23-November 21) daily horoscope for Monday November 6
Dive into the details with friends, colleagues and lovers alike. Today's auspicious trine between harmonious Venus and depth-plumbing Pluto (your celestial ruler) urges you to leave no stone unturned. Telling the unvarnished truth—at least, your version of it—will go a long way in strengthening a key relationship. Although raw honesty isn't always pretty, you're better off calling each other out on your "stuff." Know the difference between constructive criticism and insults, and you'll both grow on a spiritual level.

Sagittarius (November 22-December 21) daily horoscope for Monday November 6
Today's prosperous trine between alluring Venus and scintillating Pluto will lend intense magnetism to your career and money forecast. Pay attention to synergistic connections: An unexpected click with someone could lead to a lucrative opportunity. Play the field and mingle with influencers in your industry to expand your network. With loving Venus in the mix, you could also find yourself as half of a power couple—or consider this another nudge to team up with a like-minded soul for a big payoff.
Read more Sagittarius horoscopes

Capricorn (December 22-January 19) daily horoscope for Monday November 6
The more is not just the merrier but also the savvier today. But to maximize relationships of any manner, take a risk and reveal yourself. A tell-more trine between Venus in your outspoken ninth house and private Pluto in Capricorn encourages you to share something about yourself you've never confessed before. Of course, if a skeleton is TOO deep in your closet, take baby steps before letting it all hang out. Up the intimacy a notch or aim for more transparency with your closest ties.
Read more Capricorn horoscopes

Aquarius (January 20-February 18) daily horoscope for Monday November 6
Under today's magnetic trine between ardent Venus and secretive Pluto, you could deepen the intimacy you share with a friend or romantic partner. Schedule some alone time where you can flow freely in conversation. In social settings, don't wait for people to give you permission to break past a superficial facade. Speak your mind and bare your soul. Those who "get it" will come out of the woodwork, which could lead to a deep and lasting bond.

Pisces (February 19-March 20) daily horoscope for Monday November 6
Is someone trying to seduce you—or is it just your imagination? Today's relationship-driven trine between romantic Venus and penetrating Pluto could blur the line between friendship and attraction. Since shadowy Pluto can obscure the facts, throw out a few subtle signals to see if your would-be admirer takes the bait. If you draw a blank stare, head back to the friend zone, stat. With this aspect's tech-savvy influence, single Fish could meet someone online. Paired-up Pisces could rekindle their flame by mingling with mutual friends, power-couple style.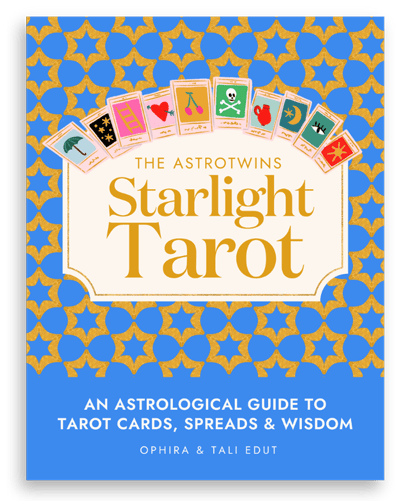 An Astrological Guide to
Tarot Cards, Spreads & Wisdom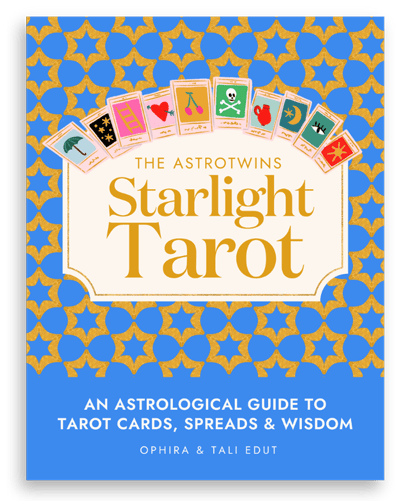 The AstroTwins bring your Tarot journey to life with Tarot spreads, history and empowering guidance.
Get the starlight Tarot