What's happening in astrology today
October 2 in the stars: Find out what's in store for you today in our daily horoscopes for Monday October 2. Read the daily horoscopes for your Sun sign or rising sign (ascendant) to plan your day.
Visit our Cosmic Calculator section if you want to calculate your Rising sign or discover more about your personal astrology.
Your daily horoscopes for Monday October 2, 2023

Aries (March 21-April 19) daily horoscope for Monday October 2
Slow and steady, Aries! Try not to rush through your tasks today as Mercury in vigilant Virgo forms a muddling opposition with hazy Neptune. Misunderstandings could easily arise, so be sure to communicate clearly with colleagues and brief everyone on your game plan. It's also wise to triple-check all your work before sending it off for approval. Even still, you may hit some unexpected snafus. Don't panic! Simply take the time to correct any mistakes and keep moving forward.

Taurus (April 20-May 20) daily horoscope for Monday October 2
Mutiny on Team Taurus? As cooperative Mercury in Virgo locks into a frustrating opposition with elusive Neptune in your collaboration sector, your suspicious mind could be carried off in all sorts of directions. Easy there, Bull. Making up stories without proof is a way to turn supporters into enemies. If someone's acting up, pull them aside for a one-on-one. Already been down this frustrating road before? Maybe it's time to search for a replacement, especially if the vampire-in-question keeps distracting you from doing your best work.

Gemini (May 21-June 20) daily horoscope for Monday October 2
As tea-spilling Mercury in your emotional fourth house opposes crisis-junkie Neptune in your professional sector, the pull towards drama may feel almost magnetic. Watch out! A friend or colleague may attempt to put you in the middle of a difficult situation. Jumping into battle will get you in over your head, creating MORE conflict and stress for you. Adopt a neutral stance instead. Do you suspect that someone is attempting to undermine your efforts behind the scenes? Keep classified information under wraps. The walls have ears.

Cancer (June 21-July 22) daily horoscope for Monday October 2
Struggling to figure out what's REALLY going on? The truth may be difficult to discern today as data-hound Mercury gets lost in Neptune's fog. With the two planets working at cross-purposes today, distance yourself from any suspicious smooth talkers and research any "facts" that sound questionable. If you've got a hunch that someone isn't being completely straightforward, keep your cards close to the vest while conducting your investigation. You don't want to reveal any confidential info until you're certain you've got the WHOLE story.

Leo (July 23-August 22) daily horoscope for Monday October 2
There's reason to be circumspect about your spending today as bean-counting Mercury opposes illusory Neptune across your axis of personal and financial security. If a massive amount of cash is required for an investment, don't just plunk it down hoping it will bring a big win. Even if it seems like this endeavor is legit, it's still important to do your research and run projections before signing away your cash. Although it may be profitable, do you actually have the time to put into developing it? Don't let people tell you it's easy. Anything worth having is worth working hard for.

Virgo (August 23-September 22) daily horoscope for Monday October 2
Overwhelmed by desire? You can thank today's seductive duel between impish Mercury in Virgo and dreamy Neptune in your relationship sector. But is this romantic attraction just a passing fancy…or something more? It's hard to tell under these skies, so if you're single, you're going to need to pace yourself. Already attached? A little innocent extracurricular flirtation never hurt anyone, but don't let it veer toward an emotional affair. If someone else's texts are distracting you from bae, mute the thread and stop replying for a while.

Libra (September 23-October 22) daily horoscope for Monday October 2
Dreaming big, Libra? It may be wise to add a dash of reality to your fantasies today as data-hound Mercury in your imaginative twelfth house opposes foggy Neptune. It's great to pursue a wildly ambitious desire, but at a certain point you need to get pragmatic about your day-to-day needs. What can you realistically achieve in the near future so that you don't destabilize yourself? Identify action items and pursue your plan one step at a time. The best thing about starting small? There's way more room for growth and you can course correct along the way—before you make an expensive mistake.

Scorpio (October 23-November 21) daily horoscope for Monday October 2
Is someone stirring up drama in your squad? Identifying the rebel in your midst won't be easy today as trickster Mercury locks into a truth-obscuring opposition with elusive Neptune. If you have the energy for it, a bit of strategic digging will uncover who's throwing a wrench into the works. Pull them aside for a heart-to-heart. If they can't get on board with the collective agenda, it may be time to part ways. Fortunately, compassionate Neptune can help you do so amicably.

Sagittarius (November 22-December 21) daily horoscope for Monday October 2
Been too busy to hang with your nearest and dearest? Prioritize your loved ones today as warm-fuzzy Neptune throws a distracting beam at Mercury in your professional zone. Work is important, of course, but without the support of your family and closest friends, you would be lost. Quit burning that midnight oil and schedule quality time with the people who matter most. By committing to more reasonable hours at the office, you might just have to delegate—a challenge for your hands-on sign, but one worth embracing!
Read more Sagittarius horoscopes

Capricorn (December 22-January 19) daily horoscope for Monday October 2
Keep it spontaneous, Capricorn, and avoid overbooking yourself today. A distractible Mercury-Neptune opposition encourages you to follow your heart instead of your iCal. By keeping open blocks of time throughout your day, you'll invite the muse to come and play. Lunch with a friend could turn into an impromptu brainstorming session. A little self-care would also do you some good. Book a massage, take a 30-minute meditation break or sneak out to try things on at a sample sale.
Read more Capricorn horoscopes

Aquarius (January 20-February 18) daily horoscope for Monday October 2
Could your budget use a little balance, Aquarius? As bean-counting Mercury opposes foggy Neptune in your economic and stability sector, you could feel the call to get your finances under control. Whether or not you've been splurging like there's no tomorrow, draw up a spending plan for the rest of the month in order to replenish your reserves. Need a little guidance? Ask cash-savvy friends for advice or hire a professional money manager. With some skillful strategizing, you'll be back on track in no time.

Pisces (February 19-March 20) daily horoscope for Monday October 2
Avoid potentially triggering situations instead of forcing yourself to "just push through." As your ruler, dreamy Neptune, opposes Mercury in your relationship house, talks won't get you anywhere productive. Instead, focus on soothing your soul…and following your bliss! Make time to connect with the muse, whether you're wandering through an art show or setting up the easel yourself. Save any tough discussions for next week, when you'll be in a sharper mindset. No plans this evening? No problem! Call up your most spontaneous friend and let the adventures find YOU.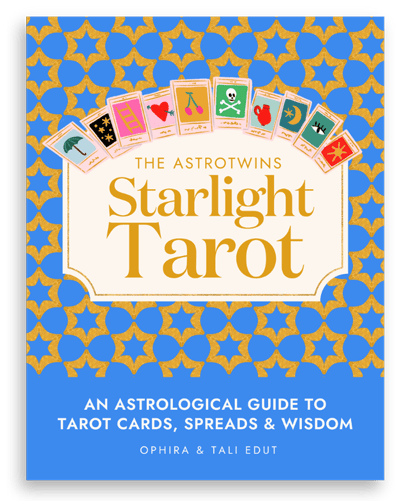 An Astrological Guide to
Tarot Cards, Spreads & Wisdom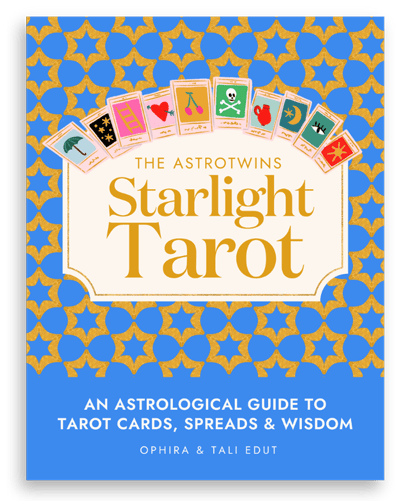 The AstroTwins bring your Tarot journey to life with Tarot spreads, history and empowering guidance.
Get the starlight Tarot