What's happening in astrology today
August 24 in the stars: Find out what's in store for you today in our daily horoscopes for Thursday August 24. Read the daily horoscopes for your Sun sign or rising sign (ascendant) to plan your day.
Visit our Cosmic Calculator section if you want to calculate your Rising sign or discover more about your personal astrology.
Your daily horoscopes for Thursday August 24, 2023

Aries (March 21-April 19) daily horoscope for Thursday August 24
Penetrating Pluto has been heating things up in your career corner for a while, but today's direct-hit trine from your ruler, activating Mars, could groom you for rapid advancement. There might not be time to sleep on a big decision, so start your day extra-clear about the direction you're hoping to head in. No offers forthcoming? Be proactive as these heavenly heavyweights encourage you to be! Do something a little bold to capture the attention of the powers that be. Just don't veer into loose-cannon territory.

Taurus (April 20-May 20) daily horoscope for Thursday August 24
It might take a little prodding to get you to stretch outside your comfort zone today, Bull, but you'll be richly rewarded for it if you do! Your M.O. is to safely test the waters then dip one pedicured toe at a time into it… but a transformational trine between activating Mars in your creativity zone and alchemical Pluto in your adventurous ninth house might do the trick in getting you to try something new. Don't worry about "failing." The point is to explore your limits and maybe just discover you secretly enjoy living on the edge.

Gemini (May 21-June 20) daily horoscope for Thursday August 24
Don't let yourself get so distracted today that you lose sight of the things that matter most: kith, kin and your innermost circle. With activating Mars in your domestic quarters forming a dynamic trine with game-changing Pluto in your intimacy zone, you'll be reminded of how important these people are in your life. And if something is a little "off" with one of them, don't relegate it to end-of-day duties—which you never have adequate time for. Pick up the phone and get this resolved, stat!

Cancer (June 21-July 22) daily horoscope for Thursday August 24
Team up FTW! Your communication skills are in fine form today as electrifying Mars forms a dynamic trine with progressive Pluto in your people houses. Whether you need to convince someone to join your team or you've been nominated to share the crew's proposal with the powers that be, you'll be able to dazzle your audience and win their support. No need to embellish, either. Just let the facts—and your own charismatic personality—do the talking!

Leo (July 23-August 22) daily horoscope for Thursday August 24
Pause for a cause today, Lion! If you've been so busy that you haven't been able to "clean as you go," call a personal timeout and tidy up! Under a rare connection between go-getter Mars and game-changing Pluto in grounded earth signs and your work and money houses, getting yourself organized won't just save you frustration; it could wind up saving you cash. You might discover an unbilled project or uncashed check among those random piles. Even if you can't finish the job today, you can make a serious dent in the clutter!

Virgo (August 23-September 22) daily horoscope for Thursday August 24
Play it cool? Not with passionate Mars revving through your sign AND making a perfect trine to piercing Pluto in your fifth house of creativity and fame (and P.S., amour!). This is a perfect moment to take a calculated risk on something you've been watching and assessing. There's no time like the present, and under this supportive sync-up, you'll have a better-than-average chance of succeeding. So make that pitch or chat up that intriguing stranger. A small gamble could lead to a big win!

Libra (September 23-October 22) daily horoscope for Thursday August 24
If you've been holding in some strong feelings and they're starting to eat at you, today's supportive starmap urges you to speak your piece! A harmonious fusion of bold Mars in your twelfth house of healing and closure and alchemical Pluto in your foundational fourth supports honest (but gentle) sharing. Hanging onto these negative emotions will lead to resentment, anger and possibly physical ailments, so down that cup of courage and out with it!

Scorpio (October 23-November 21) daily horoscope for Thursday August 24
With your two rulers, potent Mars and penetrating Pluto, in a dynamic trine today, the world's your oyster, begging the question: What IS your most audacious goal for the rest of 2023? You've got wind in your sails to go after something major that's been on your "one day, when I get around it" list forever. Guess what, Scorp? Today's that day! If you need a little support, round up your true-blues and have a go at this. Even your romantic life is shimmering with possibilities. Single? It might only take one word to meet your match!

Sagittarius (November 22-December 21) daily horoscope for Thursday August 24
What's the plan, Stan? Today, as motivated Mars in your house of professional success fist-bumps probing Pluto in your financial sector, your ideas may be worth their weight in gold! This is a rare and galvanizing alignment, and it behooves you to take an audacious leap in the direction you want to head. Even if you're not 100 percent sure, taking baby steps could give you instant feedback whether something feels right and "in the flow" or not. Pay attention so you can adjust course as needed.
Read more Sagittarius horoscopes

Capricorn (December 22-January 19) daily horoscope for Thursday August 24
Under today's activating trine between impulsive Mars in your entrepreneurial ninth house and metamorphic Pluto in your sign, it's more important to start—or continue—something rather than sit around and wait until your plan is "perfect." For starters, that concept is an illusion; for another thing, it's a tactic that people use as a smokescreen for fear. What's the worst that could happen, Cap? You don't hit it out of the park on the first pitch and you go back to the drawing board, equipped with more knowledge about how to get it right!
Read more Capricorn horoscopes

Aquarius (January 20-February 18) daily horoscope for Thursday August 24
You might catch a few people off-guard today by revealing a seldom-seen side of your cool persona: the emotional one! Of course, under a rare and activating trine between passionate Mars and alchemical Pluto in your two most touchy-feely house sectors, it'll be hard to hold back this tsunami! Dropping your guard and letting yourself be vulnerable will probably be a little scary at first, but when you see how warmly people respond to you, you might start making a habit of it!

Pisces (February 19-March 20) daily horoscope for Thursday August 24
Come off the sidelines, Pisces, and hop onto the playing field! You're being tapped for a starting position today as action planet Mars syncs up with penetrating Pluto in your houses of dynamic duos and teamwork. You might even get invited to join an elite group based on your recent successes. But don't just say yes to every offer that comes down the pike—because there could be several. Think through where you could do the most good, and where you'll enjoy spending your energy.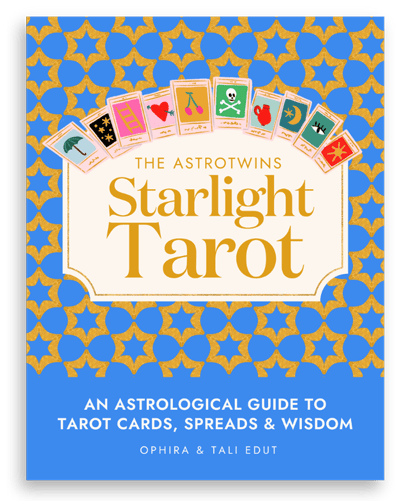 An Astrological Guide to
Tarot Cards, Spreads & Wisdom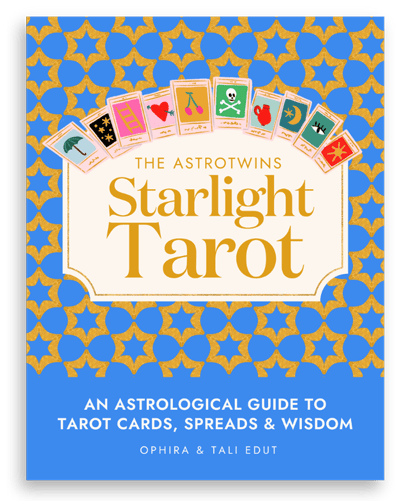 The AstroTwins bring your Tarot journey to life with Tarot spreads, history and empowering guidance.
Get the starlight Tarot