What's happening in astrology today
August 22 in the stars: Find out what's in store for you today in our daily horoscopes for Tuesday August 22. Read the daily horoscopes for your Sun sign or rising sign (ascendant) to plan your day.
Visit our Cosmic Calculator section if you want to calculate your Rising sign or discover more about your personal astrology.
Your daily horoscopes for Tuesday August 22, 2023

Aries (March 21-April 19) daily horoscope for Tuesday August 22
While everyone else gets swept up in a frenzy of excitement, you may find yourself in the unusual role of the voice of reason thanks to today's testy square between fair-minded Venus retrograde and hedonistic Jupiter. You hate to be the squad killjoy, but if people start talking about a last-minute group trip to the Greek islands—without checking rates or availability—someone has to spell out the potential deal breakers before you start booking flights. On the upside, if anyone can come up with a brilliant plan that makes everyone happy, it's you, Aries!

Taurus (April 20-May 20) daily horoscope for Tuesday August 22
Peace and quiet are nowhere to be found due to a twitchy entanglement of expansive Jupiter in your sign and peaceful Venus retrograde in your domestic quarters. If you don't have enough room to stretch out—or if your officemate's stuff has been sprawling—you may feel claustrophobic or boxed in. Before you pack up all YOUR goods and start Googling "cheap storage units," see what moderate steps you can take to give your square footage some breathing room. It's not too much to ask for a little sacred space of your own. By the same token, don't go crazy with decorating. This one-day transit will pass as quickly as it descended.

Gemini (May 21-June 20) daily horoscope for Tuesday August 22
Today's skies flash you a code orange "foot in mouth" alert, Gemini. Your clever sign is famous—or infamous—for what you blurt out, which can range from hilarious to adorably clueless to snarky. But not only is candid Jupiter snoozing in your unconscious zone, but it's shooting a rough-edged beam to tactful Venus retrograde in your expressive third house. Before you dish out advice or "tell it like it is," pause and consider what you're about to unload. Even the wisest or wittiest thing can come out jumbled now.

Cancer (June 21-July 22) daily horoscope for Tuesday August 22
A fair-weather friend might pull a power trip today, so don't be surprised if you spot it. You've known for a while that they're more interested in personal gain than being part of a team. Under an intense one-day clash between aggrandizing Jupiter and Venus retrograde, a narcissistic type will stand out like a sore thumb. While you probably can't do anything to change the dynamic, you can keep your distance so you aren't guilty by association.

Leo (July 23-August 22) daily horoscope for Tuesday August 22
Shoptalk could get dicey today, yes, even this early in the week. So before you open up about any work situations, try to read the room. Seeking advice on a move you're considering? Bear in mind that under today's obsessive square between Venus retrograde in your sign and Jupiter in your career sector you might come off as self-involved or nervy. On the other side of the bitcoin: If you don't have the bandwidth to listen to THAT friend's job issues, find a moment to interject, then be obvious about it. (Perhaps by humorously announcing you're changing the subject!)

Virgo (August 23-September 22) daily horoscope for Tuesday August 22
Of course, you'd never ignore someone in your inner circle who's struggling, but be careful not to accidentally overwhelm them with kindness, Virgo. Today, compassionate Venus retrograde in your introspection sector forms a tense square with aggrandizing Jupiter in your big-talking ninth house. Suppress your natural urge to rush in for the save or to offer more help and advice than they've asked for. As your wise sign knows, often all a person needs is a shoulder to cry on and a second pair of ears that actually listen. If they're looking for more than a pep talk, then you're the perfect person to turn to!

Libra (September 23-October 22) daily horoscope for Tuesday August 22
Everything could be going swimmingly when out of the blue, the emerald-eyed monster makes an unannounced appearance. Blame it today's clash between affectionate Venus retrograde and extremist Jupiter in your eighth house of intense emotions. You could be tempted to go on the attack, accusing your partner or an intimate friend of something before you've got the whole story. Rein yourself in and dig a little deeper. By overreacting or jumping the gun, you could do real damage to an important relationship. You're not the only one with a fire in your belly. So before you invite a new friend to tag along on today's plans, check with others who have been looking forward to having you all to themselves.

Scorpio (October 23-November 21) daily horoscope for Tuesday August 22
Watch where you aim that stinger today as optimistic Jupiter in your relationship realm gets snared by Venus retrograde. Under this edgy square, these two habitually open-minded and patient planets won't tolerate someone's stupid human tricks. If you've gotten enmeshed with an emotionally demanding person—or someone who can only see things from their POV—you may have to exert some of your famous resistance. You don't have to stoop to their level, Scorpio: Just let them know what you will and won't stand for. Tap Jupiter's extreme candor and don't mince words. And if someone's not willing to play fair, you may need to move on.

Sagittarius (November 22-December 21) daily horoscope for Tuesday August 22
Before you fry your circuits, hit pause and evaluate your workload, Sagittarius. How realistic is it for you to even attempt to do all THAT by yourself? Even if you feel like this is a golden opportunity to show the powers that be how capable you are, you don't want to risk burning out before you reach the finish line. Today, overachieving Jupiter in your hard-work zone clashes with fair-minded Venus retrograde in your expansive ninth house. Give yourself credit for what you've already pulled off, but then, think about reconfiguring your plan. Could you complete this project faster or more efficiently if you delegated certain aspects of it? There are only so many hours in a day: Wouldn't it be better to use some of them to eat and sleep?
Read more Sagittarius horoscopes

Capricorn (December 22-January 19) daily horoscope for Tuesday August 22
Look before you leap, Capricorn—and that goes double if you're thinking of bounding into bed with someone you don't know that well (or at all!). Today, your desires may be dialed up thanks to a tussle between sensual Venus retrograde and unbridled Jupiter in your romance zones. Before you do something you could live to regret, reflect on what's really motivating you. Are you hoping to connect with a power player, or maybe you're tired of being alone at night? If what you truly crave is someone who could potentially go the distance, get to know their true character first.
Read more Capricorn horoscopes

Aquarius (January 20-February 18) daily horoscope for Tuesday August 22
Don't let a wicked case of FOMO undermine your self-care plans today, Aquarius! You may be the bon vivant of the zodiac, but even you have your limits! Today's stars could test your self-restraint as Venus retrograde in gregarious Leo clashes with no-boundaries Jupiter. Even if you're bone-tired, when the invitations start flooding in, suddenly you're getting a second wind and trying to rally. But this energy surge could tap out before it's time to get dressed and out the door. Honor that, Aquarius. There will be plenty of other parties and events, but you need to unplug and indulge in some quality "me time" NOW.

Pisces (February 19-March 20) daily horoscope for Tuesday August 22
You may hit a wall in a business negotiation today—OR you might feel like you can't communicate effectively with a close person. You're doing your best to be clear and concise, yet no matter what you say or how you say it, your message gets misconstrued. No, you're not being paranoid: Blame it on an annoying clash between big-picture Jupiter in your expressive third house and muddling Venus retrograde. Maybe you just need to take the discussion to neutral turf, where neither of you has a perceived "advantage." Let the other party know you're not trying to pull a fast one, and ask them what THEIR main objection is. If you raise more questions—and really listen—you might be able to get through this!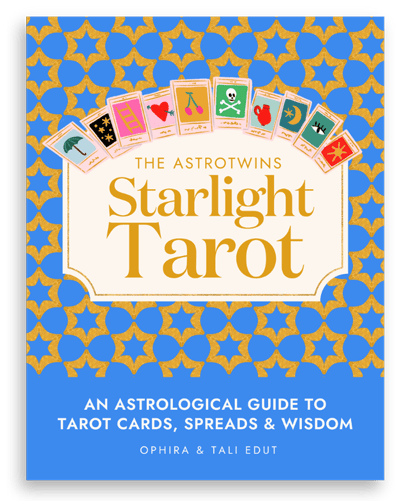 An Astrological Guide to
Tarot Cards, Spreads & Wisdom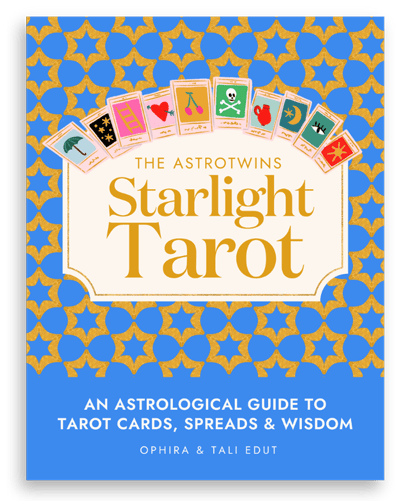 The AstroTwins bring your Tarot journey to life with Tarot spreads, history and empowering guidance.
Get the starlight Tarot