What's happening in astrology today
October 25 in the stars: Find out what's in store for you today in our daily horoscopes for Wednesday October 25. Read the daily horoscopes for your Sun sign or rising sign (ascendant) to plan your day.
Visit our Cosmic Calculator section if you want to calculate your Rising sign or discover more about your personal astrology.
Your daily horoscopes for Wednesday October 25, 2023

Aries (March 21-April 19) daily horoscope for Wednesday October 25
Ready to pad your pockets? Rhetorical question, but we wanted to get your attention. An auspicious angle between the intuitive Pisces moon in your receptive twelfth house and Uranus, the planet of surprises, in your money house, could bring a stroke of good luck today. It might be a happy accident, like finding a hundred dollar bill in a pair of jeans, or, out of the blue, you could connect with a friend or former colleague who mentions a perfect sideline gig. Anything that feels too random to be a coincidence is worth paying attention to!

Taurus (April 20-May 20) daily horoscope for Wednesday October 25
If you don't feel like going along to get along, Taurus, don't think twice about diverting from the party line. The moon is in your community sector, but it's in emo Pisces AND aligned with liberated Uranus in your sign, encouraging you to march to your own drummer. Without feeling the need to kowtow to peer pressure, you could come up with a brilliant solution to a nagging issue. If you really need companionship, reach out to people who don't require constant conversation to feel connected.

Gemini (May 21-June 20) daily horoscope for Wednesday October 25
Does it feel like you've been trudging through quicksand? Think far outside the box today as the creative Pisces moon in your professional sector aligns with radical innovator Uranus in your twelfth house of introspective, divine downloads and escape. If you can work from home—or better yet, from a public space with an inspiring view—you might be twice as productive as if you went into the office or your usual WFH space. Wherever you wind up, plan to take mini-breaks throughout the day to hit your mental refresh button.

Cancer (June 21-July 22) daily horoscope for Wednesday October 25
Your superconnector skills are in demand today—with a twist! With the empathic Pisces moon in your expansive ninth house aligned with alchemical Uranus in your communal eleventh house, you can make magic simply by introducing people with radically opposing points of view. You don't have to referee; just bring up a topic and see what happens when such different types come together. While you might want to declare politics off-limit, other controversial subjects could prove eye-opening. And don't be shy about sharing your own unique opinions.

Leo (July 23-August 22) daily horoscope for Wednesday October 25
Does the "next step" elude you, Leo? Don't give up! Out of the blue, you might get an epiphany about your career trajectory as the intuitive Pisces moon aligns with transformative Uranus in your tenth house of work and long-term planning today. You don't have to quit your day job or do anything radical (however much Uranus is spurring you on), but it might be worth taking a little time to think through the possibilities of something that gets you really excited. If nothing else, it can keep you motivated all week!

Virgo (August 23-September 22) daily horoscope for Wednesday October 25
If you've been feeling like you're in a bit of a rut—whether in a key relationship or your day-to-day routines—today's starmap can tow you out. The intuitive Pisces moon swings into a supportive sync-up with game-changing Uranus in your spontaneous, expansive ninth house. Without overanalyzing anything, find new sources of information and widen your intellectual or cultural horizons. Check out a different part of town, or just call someone whose conversation always opens your mind to new ideas.

Libra (September 23-October 22) daily horoscope for Wednesday October 25
If someone says something that doesn't sit right with you, don't accept it at face value. This person could be deliberately withholding information or trying to throw you off the scent. (Of course, it could be an honest mistake, or you might be overly suspicious). Then again, with the moon in hazy Pisces aligned with dodgy Uranus in your chamber of secrets, there could be something shady going that you should get to the bottom of. If you're barking up the wrong tree, at least you'll find out for sure by investigating.

Scorpio (October 23-November 21) daily horoscope for Wednesday October 25
It's a great day to connect—on however deep a level you care to—as the empathic Pisces moon in your passionate fifth house aligns with transformational Uranus in your relationship house. As much as you like to think you're self-reliant, you do better when you're bonded with someone who gets and respects you. Today, you might get a rare opportunity to team up with someone for professional or romantic reasons. Don't question too much. Allow things to develop and THEN you can do your formal evaluation.

Sagittarius (November 22-December 21) daily horoscope for Wednesday October 25
You might need to get your house in order—literally or figuratively or both—before you can throw yourself in a complex work project, Sag. Lucky for you, today's cozy connection between the sensitive Pisces moon in your domestic zone and electrifying Uranus in your organized sixth house can provide all the motivation you need. Take a little time to declutter and deep-clean, throwing away or recycling as much as possible, then see how much clearer and lighter you feel!
Read more Sagittarius horoscopes

Capricorn (December 22-January 19) daily horoscope for Wednesday October 25
Wise Capricorns prefer to think before you speak (or email, text or post online), but today's stars might loosen your lips enough that you need to be extra mindful. With the foggy Pisces moon in your communication corner aligned with spontaneous Uranus in your house of expression, you might surprise yourself with what comes out of your mouth. If you've been holding something in that needs to be revealed, this could be a blessing in disguise. But if you should keep some tact and decorum, be slow to blurt!
Read more Capricorn horoscopes

Aquarius (January 20-February 18) daily horoscope for Wednesday October 25
Under today's mix-it-up energy, you can make a few simple yet significant changes that bring inspiration back! With your ruler, changeable Uranus, in your foundational fourth house aligned with the intuitive moon, little shifts can affect your creative processes. Hit pause long enough to move around some furniture or just the orientation of your bed or desk. Even changing the lighting can put things in a new (brighter!) perspective.

Pisces (February 19-March 20) daily horoscope for Wednesday October 25
Don't make any assumptions today, and you could have your mind blown, Pisces! The moon in your sign forms a supportive angle with spontaneous and surprising Uranus in your house of ideas and communication. You might be thinking or reading about something when somebody makes a comment that puts it all in perspective or is a total game-changer. At work, a casual conversation could lead to a whole new way of problem-solving, so keep a VERY open mind!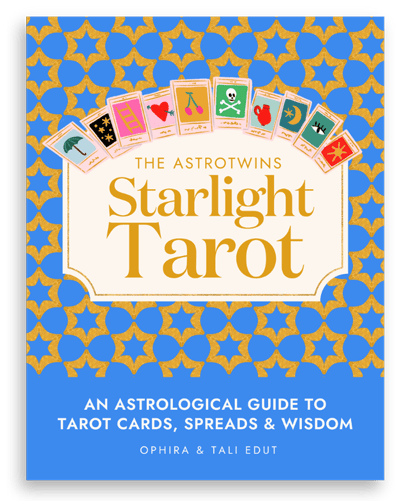 An Astrological Guide to
Tarot Cards, Spreads & Wisdom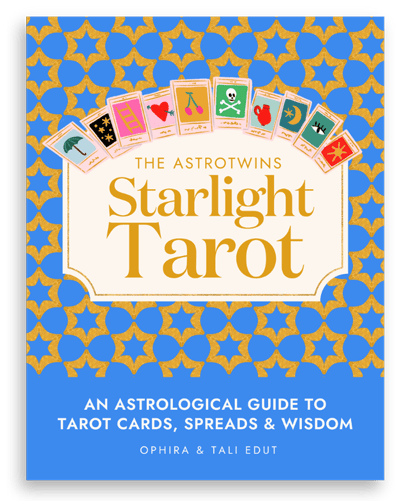 The AstroTwins bring your Tarot journey to life with Tarot spreads, history and empowering guidance.
Get the starlight Tarot