What's happening in astrology today
October 4 in the stars: Find out what's in store for you today in our daily horoscopes for Wednesday October 4. Read the daily horoscopes for your Sun sign or rising sign (ascendant) to plan your day.
Visit our Cosmic Calculator section if you want to calculate your Rising sign or discover more about your personal astrology.
Your daily horoscopes for Wednesday October 4, 2023

Aries (March 21-April 19) daily horoscope for Wednesday October 4
If you've been stifling your emotions in order to get along with someone, that's not the ideal strategy for a healthy relationship. Talkative Mercury zings into peacemaker Libra and your interpersonal realm today and will hover there until October 22, empowering you to open up about what's bothering you. You love your autonomy, but if this connection is important to you, dare to share. Unattached? Your gift for gab is what will allow you to bond with others, so start chatting—and of course, flirting!

Taurus (April 20-May 20) daily horoscope for Wednesday October 4
Is there such a thing as "fall training"? With mental Mercury returning to vibrant Libra and your sixth house of well-being today, there is now! Turn your attention to taking great care of yourself and craft a master plan that you can sustain for months to come. Between now and October 22, think of healthy habits that you'll enjoy—because it's not ALL about willpower. Bulls appreciate food and exercise that please your senses, so consider working fragrant, warming seasonal soups and nature hikes into your routine—and anything that makes you go "ah!"

Gemini (May 21-June 20) daily horoscope for Wednesday October 4
You're entitled to be a little extra for a few weeks, Twin. Today, your galactic guardian, gregarious Mercury, zips back into Libra and your fifth house of play and passion, stirring ardent emotions and turning up the volume on your singular personality. Have fun putting everything from your impish sense of humor to your flirtatious banter on display. Whether you're single or spoken for, you'll have a gift for expressing what's in your heart between now and October 22. Bonus: Your inner artiste will be on fire, so give your creativity free rein!

Cancer (June 21-July 22) daily horoscope for Wednesday October 4
There's no place like home for you, Cancer, and as of today, your mind will be extra focused on domestic matters after mental Mercury returns to your fourth house of kith and kin until October 22. Concentrate on giving your decor a refresh, getting rid of annoying clutter and reconnecting with your inner circle. If you've resigned yourself to washing your roomie's dirty dishes or putting up with their loud music, now's the time to clear the air and establish firmer house rules. With the communication planet in negotiator Libra, you can find solutions that work for everyone.

Leo (July 23-August 22) daily horoscope for Wednesday October 4
As verbal Mercury wings back into your communication corner, you certainly won't be short of things to say between now and October 22. With your gift of gab activated, you'll be able to find just the right words and deliver them in a diplomatic tone, even if your message is one of tough love. Don't dance around the truth or keep important info to yourself. But do look for a gentle way to introduce a touchy topic. The highlight of this Mercury cycle is how easy it will be to connect with the people you love talking to. So whether you're into texting, DMing, Zooming or long dinners…stay in touch!

Virgo (August 23-September 22) daily horoscope for Wednesday October 4
Your ruler, Mercury, has been hanging out in Virgo for a long, long time—since July 28—which included an irritating retrograde circuit from August 23 to September 15. Now you're ready to say sayonara as it zips ahead into equitable Libra and your finance sector. Between now and October 22, master the art of living large without spending a fortune. You're always willing to do your homework to find the best deals, which gives you an edge. But we're not saying you need to live like a monk. Concentrate on boosting your income as well!

Libra (September 23-October 22) daily horoscope for Wednesday October 4
Get ready to spill the beans when verbal Mercury wings into your sign for its annual visit. Starting today, you have the go-ahead to say your piece, even if that means making some waves. That doesn't mean you should toss all diplomacy out the window. (As if!) But if you're publicizing a message or brand, seize this golden opportunity to get your social and press campaigns off the ground. If you're shy about self-promotion, look at this as a way to put the word out to the people you're trying to serve.

Scorpio (October 23-November 21) daily horoscope for Wednesday October 4
Between now and October 22, the muse will be a constant companion while mental Mercury glides through lovely Libra and your ethereal twelfth house. Although you can't summon cosmic downloads on command, what you CAN do is tune in to your imagination and your dreams and capture those nuggets of creative, symbolic brilliance when they show up. Relationship damage that occurred during the August 23 to September 15 retrograde could be healed by Mercury in Libra's balm. To err is human; to forgive, divine.

Sagittarius (November 22-December 21) daily horoscope for Wednesday October 4
Get out from behind your desk, Archer! Most of your bandwidth was hijacked by your goals while mental Mercury was retrograde in your ambition zone from August 23 to September 15. Now you have half a mind to get out in the world and connect with people as Mercury zings into relationship-oriented Libra and your humanity province. Why fly solo when there are plenty of people eager to team up with you or lend a hand with your latest venture? Don't worry about giving up any of your precious freedom. You'll have more fun if you join forces, plus think of all the FREE time you'll gain when you beat your deadline!
Read more Sagittarius horoscopes

Capricorn (December 22-January 19) daily horoscope for Wednesday October 4
While Mercury was backtracking through your vision sector last month, you may have swerved from making pragmatic plans to building castles in the air. Nothing wrong with that! In fact, as mental Mercury sails into Libra and your ambitious tenth house today, you have until October 22 to translate some of that blue-sky thinking into a recipe for success. Maybe one of those pipe dreams points to a niche in the market that's crying out for YOUR expertise. Do some digging in the next few weeks and, when you're ready, put a plan into action.
Read more Capricorn horoscopes

Aquarius (January 20-February 18) daily horoscope for Wednesday October 4
If you homed in on a passion project while mental Mercury was lodged in your intense, focused eighth house last month (and spinning retrograde from August 23 to September 15), now it's time to take off the blinders and consider more of what the world has to offer. As Mercury zings into Libra and your expansion realm, give yourself permission to go wherever your newly opened mind leads you. Take a trip if you can swing it. A change of scenery will give you a whole new perspective. If you're not able to travel between now and October 22, aim for learning experiences that will inspire you.

Pisces (February 19-March 20) daily horoscope for Wednesday October 4
You Fish spend lots of time in other realms, like your imagination, but your mind could dive to even deeper places after mental Mercury plunges back into your mysterious eighth house today and dwells there until October 22. Your own psyche and life's myriad metaphysical wonders await you, and you might opt to consult anyone from a psychotherapist to a tea-leaf reader if you want some guidance. Do your homework first to verify that this person's testimonials or credentials are legit. You can also explore the unknown by reading a book on tarot, working with runes or journaling about your own intuitive insights. The eighth house also rules seduction, so don't be surprised if your thoughts and words are somewhat spicier than usual!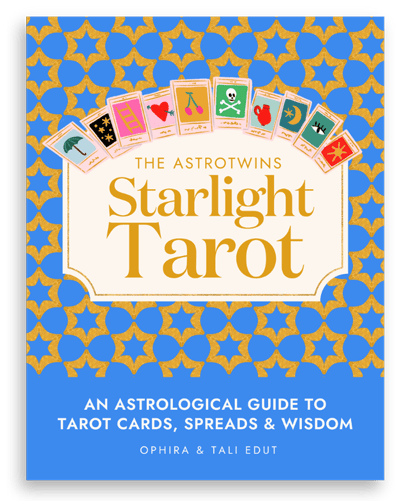 An Astrological Guide to
Tarot Cards, Spreads & Wisdom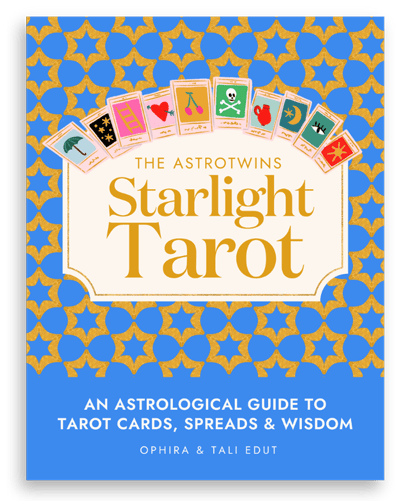 The AstroTwins bring your Tarot journey to life with Tarot spreads, history and empowering guidance.
Get the starlight Tarot