What's happening in astrology today
November 20 in the stars: Find out what's in store for you today in our daily horoscopes for Monday November 20. Read the daily horoscopes for your Sun sign or rising sign (ascendant) to plan your day.
Visit our Cosmic Calculator section if you want to calculate your Rising sign or discover more about your personal astrology.
Your daily horoscopes for Monday November 20, 2023

Aries (March 21-April 19) daily horoscope for Monday November 20
As the pioneer of the zodiac, you're fond of blazing your own trail. Still, isn't it nice to lean on your team sometimes? Everyone brings their own strengths to the table, making group endeavors more well-rounded than solo ventures. Today's quarter moon in Aquarius and your communal eleventh house reinforces the spirit of collaboration. Gather a quality crew to fill in any gaps you've noticed in your own efforts. Choosing wisely among past and present cohorts will breathe new life into this project if your enthusiasm has waned.

Taurus (April 20-May 20) daily horoscope for Monday November 20
You're raring to go, Bull! Today's quarter moon in Aquarius highlights your ambition and empowers you to pursue a passion project with gusto. Before you burst out of the starting gate, be sure you know where you're headed. Your determination is awe-inspiring, but you might want to fine-tune the goal itself so your elbow grease pays off the way you're picturing. If your calling isn't crystal-clear yet, keep exploring your interests. Take classes, sign up for webinars, do some networking in a field you're gravitating toward. Whatever it takes to discover your dream job!

Gemini (May 21-June 20) daily horoscope for Monday November 20
Bear in mind that by definition, a conversation has more than one participant, Gemini. The quarter moon in Aquarius is buzzing through your outspoken ninth house, so you're not exactly short on opinions today. Open up the lines of communication to get your message across rather than grabbing the mic and holding court. Don't sweat it if not everyone understands your POV. The objective is to float ideas and see what flies. Soliciting other people's input will feed your intellectual curiosity—not to mention strengthen your concept.

Cancer (June 21-July 22) daily horoscope for Monday November 20
As the caretaker sign, you nurture the people around you and don't always get back as much as you give. Fortunately, today's quarter moon in your eighth house of merging can help you recalibrate the balance of power in a relationship. It's on you to stand up for yourself if you're not getting what you need from someone. And if they're taking advantage of your kind nature, you might need to draw a line in the sand and take time off from this person. Claiming your space can give you a taste of your own power.

Leo (July 23-August 22) daily horoscope for Monday November 20
What's it going to be, Leo? The Aquarius quarter moon is activating your committed seventh house today, nudging you out of the wishy-washy limbo you've been lingering in. Trying to have your cake and eat it too hasn't been working for you. Although you can't know the outcome for certain after you make a decision, run with it anyway. Once you get this stuck energy moving, you may notice a difference in your relationships. And before the day is over, an eye-opening exchange with someone who's been out of reach could be the icing on that cake.

Virgo (August 23-September 22) daily horoscope for Monday November 20
Stop waiting for work to let up to brush the cobwebs off your gym bag or get back into the habit of eating actual food for breakfast (nope, an energy bar doesn't count). Today's quarter moon in your well-being corner encourages you to take proper care of your body so your impressive productivity will continue indefinitely. Listen to the stress signals. Whether you have hunger headaches, get out of breath running for the bus or can't fall asleep quickly at night, you're smart enough to identify solutions. Reprioritizing is the first step!

Libra (September 23-October 22) daily horoscope for Monday November 20
You're not known for being a drama queen, but with today's quarter moon dancing through your fifth house of theatrics, you could make yourself at home on center stage with a little coaxing. Take a look around with your keen eye for aesthetics. What do you want to accentuate? Does your love life need a splash of color? Are you showing off your creative side? Have you let your inner kid out to play lately? Today's all about joie de vivre, so don't forget to do what a Libra does best—flirt!

Scorpio (October 23-November 21) daily horoscope for Monday November 20
Is your home environment an oasis of comfort—or a source of stress? When the quarter moon rolls through your domestic sector today, consider it your cosmic cue to bring a greater sense of harmony to your space. If you live with other people, try to get on the same page with problem areas, like the cleaning schedule or houseguest policy. Look for common ground and win-win compromises. If everyone remains flexible (ahem!), you might revise old unwritten rules that aren't working. Living solo? This is a good day to admit you need help turning home into home sweet home. Ask a creative friend to help you spruce up your decor. Or get advice from the resident neat freak in your crew on organizing clutter.

Sagittarius (November 22-December 21) daily horoscope for Monday November 20
You can only put a positive spin on some things for so long before you have to face the music, Sag. Today's quarter moon in your social eleventh house can shine a light on an alliance you've outgrown. If a team member hasn't been pulling their weight or someone in your circle has repeatedly let you down, admit the truth to yourself first. Then assess whether you've made your expectations clear. You might be able to turn this situation around with a bit of effort. But if it doesn't feel worth it to you, that's a clue you're ready to sever ties. Moving on might be the best thing for everyone. How's that for a positive spin?
Read more Sagittarius horoscopes

Capricorn (December 22-January 19) daily horoscope for Monday November 20
Talk is cheap, Goat. Keep that in mind today while the quarter moon shines its balancing beams in your money sector. This lunation also serves as a reminder that relationships of all kinds are a two-way street. You might think you've been sending out clear signals, but maybe you haven't taken decisive action to back up your words. Is someone waiting for you to clarify how much you charge for your services? Or to put an offer in writing? If you're interested in an opportunity, walk your talk and ante up!
Read more Capricorn horoscopes

Aquarius (January 20-February 18) daily horoscope for Monday November 20
Friendship is everything to you, and your mind is often on the array of people in your life. However, today's quarter moon happens to be in Aquarius, indicating who needs your attention now: YOU. Put yourself first for 24 hours, even if it feels a little awkward. You need to replenish your reserves before you can get back to being interested in all of humanity. Think of something that secretly appeals to you but you're reluctant to indulge in. Cryotherapy? Crystal healing? Cryptocurrency? You're always on the cutting edge, willing to try new things. Give it a whirl and tell your squad about it tomorrow!

Pisces (February 19-March 20) daily horoscope for Monday November 20
Today's quarter moon is gliding through your secretive twelfth house and pulling skeletons out of the closet along the way. You don't have to shove them back in or feel an ounce of shame, Pisces. We're all only human! Open up to a person you trust implicitly to honor your privacy, but be discerning. The last thing you need is to bare your soul to someone who will judge you or gossip behind your back. The right confidante can offer healing, compassionate words and help you troubleshoot solutions.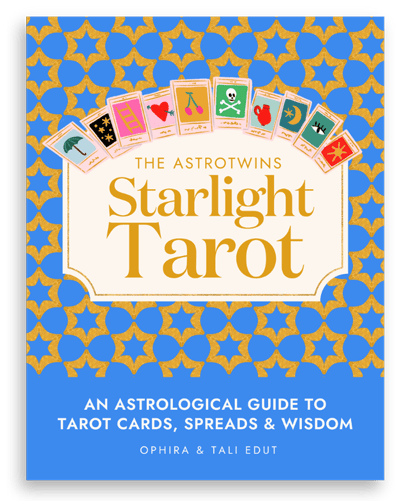 An Astrological Guide to
Tarot Cards, Spreads & Wisdom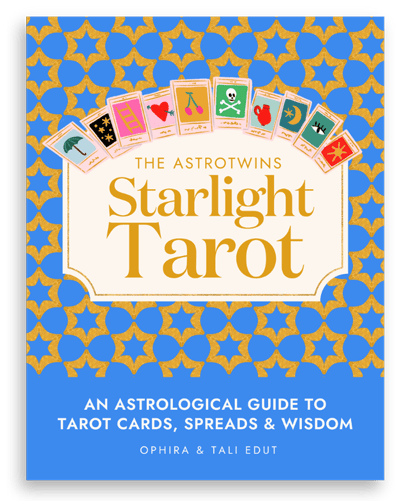 The AstroTwins bring your Tarot journey to life with Tarot spreads, history and empowering guidance.
Get the starlight Tarot