What's happening in astrology today
September 18 in the stars: Find out what's in store for you today in our daily horoscopes for Monday September 18. Read the daily horoscopes for your Sun sign or rising sign (ascendant) to plan your day.
Visit our Cosmic Calculator section if you want to calculate your Rising sign or discover more about your personal astrology.
Your daily horoscopes for Monday September 18, 2023

Aries (March 21-April 19) daily horoscope for Monday September 18
You don't have to reinvent the wheel every time you face a new challenge, Ram! And today, under a supportive sync-up of the intuitive Scorpio moon and mature Saturn in Pisces and your twelfth house of mentors, you're encouraged to turn to the more experienced people in your world. While you don't want to impose on anyone who's too busy to lend a hand, if you ask the right person—at the right moment—chances are they'll be delighted to show you the ropes.

Taurus (April 20-May 20) daily horoscope for Monday September 18
Take a moment to think through your strategic approach before you come on too strong with someone who's not quite up to speed or on the same professional page as you, Bull. Today's helpful hookup of the tuned-in Scorpio moon and surefooted Saturn in your house of collaboration and technology suggests that the right balance of "carrot and stick" motivation could be the thing that inspires the troops—or lone holdout on Team Toro. A group messaging app, like Slack, might pick up the, er, slack.

Gemini (May 21-June 20) daily horoscope for Monday September 18
Before you spill your guts to someone who hasn't earned your trust, hit pause and feel them out a little more, Gemini. As a garrulous air sign, you value your friendships and are generally an open book. But not everyone is worthy of that honor, and today's alignment of the intuitive Scorpio moon and border cop Saturn can help you discern who's trustworthy and who might exploit your revelations. When in doubt, be more circumspect and get THEM to share something private first.

Cancer (June 21-July 22) daily horoscope for Monday September 18
There's candor and transparency, which are important in close relationships, and then there's taking it one step too far with gloves-off radical honesty, which is often too much for most people to handle. Today, Cancer, you can strike the right balance by revealing a little at a time and seeing how someone reacts. Under a synthesizing sync-up of the intuitive Scorpio moon and strategic Saturn in your truth-telling ninth house, feel beyond the actual words to sense the impact they'll have.

Leo (July 23-August 22) daily horoscope for Monday September 18
Have you been stuck in your head lately, Leo? You can't talk yourself out of that feedback loop; you'll need to use your BODY to get you out of your mind! Lucky for you, today's supportive trine of the feelings-oriented Scorpio moon and structural Saturn is the perfect combo to flip the script. Take one step on your own to get the ball rolling—a midday walk or yoga class—and then reward yourself every time you get up and move. As a fringe benefit to this release of kinetic energy, don't be surprised if your erotic engines start purring loudly!

Virgo (August 23-September 22) daily horoscope for Monday September 18
Don't assume people know what you're feeling—not even your BFF or bae. If anything, NOT sharing what's on your mind can confuse them and leave you feeling like they don't care. Nip that one in the bud asap, Virgo. Under today's harmonious hookup of the intuitive Scorpio moon in your interpersonal sector and structured Saturn in your diplomatic seventh house, take a moment to find the words to explain yourself without getting agitated. Once people know what's going on, they'll likely leap to show their support.

Libra (September 23-October 22) daily horoscope for Monday September 18
If you're not reaching a health-related goal as quickly as you'd hoped, call up your willpower and focus exclusively on the result. It's easy to get distracted, and from there, the excuses just pop up like weeds: too busy, too tired, you'll do it tomorrow. Today's a perfect day for a fresh start, with the focused Scorpio moon getting fist-bumped by structured Saturn in your health-conscious sixth house. Don't think of this as "deprivation" but rather as honoring your own intentions!

Scorpio (October 23-November 21) daily horoscope for Monday September 18
Catch yourself before your excitement or passion starts to spiral out of control. Your sign is famous for its intensity, which has its place, but sometimes, Scorpio, the most effective way forward is the most moderate. Under today's anchoring alignment of the self-authorized Scorpio moon and restrained Saturn in your passion province, if you can step back from your own feelings and find the right words to engage people without provoking them, you'll have them enraptured!

Sagittarius (November 22-December 21) daily horoscope for Monday September 18
If you're feeling a little off around a domestic issue and can't get to the bottom of what's bugging you, check your financial statements. Today's alignment of the intuitive Scorpio moon and grounding Saturn in your foundational fourth house shows the connection between your fiscal and your emotional security. Pay some bills; call a lender if debt is keeping you up at night. And if you need to talk to bae or a roommate about contributing more, bite the bullet and have the conversation!
Read more Sagittarius horoscopes

Capricorn (December 22-January 19) daily horoscope for Monday September 18
With the moon in savvy Scorpio aligned with structured Saturn, you'll go farther faster—and have more fun and success—if you pool your resources with appropriate friends and colleagues. People understand you better than you think—at least some of them much of the time—so give a willing cohort a chance to assist on a budding project. All day, see how it feels when you surround yourself with positive people who inspire you to do your best work!
Read more Capricorn horoscopes

Aquarius (January 20-February 18) daily horoscope for Monday September 18
Resist your natural tendency to leap in and help out. While it feels wonderful and looks good on paper, what you might actually be doing is preventing someone from learning a key lesson. Today, as the tuned-in Scorpio moon aligns with Saturn in your rooted second house, dig a little beneath the surface to see if you can find what your true motivation is. (Hint: It might be multifaceted.) Bottom line: You want to know if your offer could really help and not merely enable.

Pisces (February 19-March 20) daily horoscope for Monday September 18
Just the facts, Pisces! Today, the sensitive Scorpio moon in your outspoken ninth house is fist-bumping cautious Saturn, who is anchored in your sign. Together they're issuing a valuable reminder: Brevity really is the soul of wit. While your sense of humor can be drier than a dirty martini, sometimes it goes over the head of your intended audience. So if you've got something important to promote or a message to share, keep it simple and tailor it to your intended audience, not your edgier friends.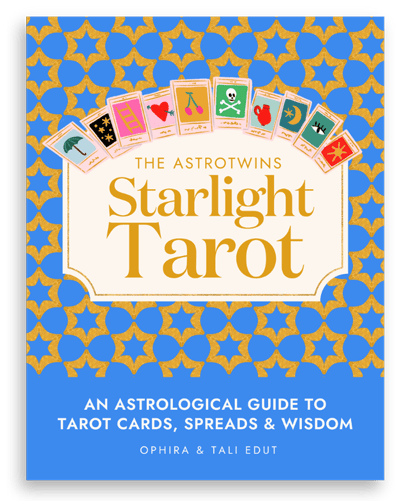 An Astrological Guide to
Tarot Cards, Spreads & Wisdom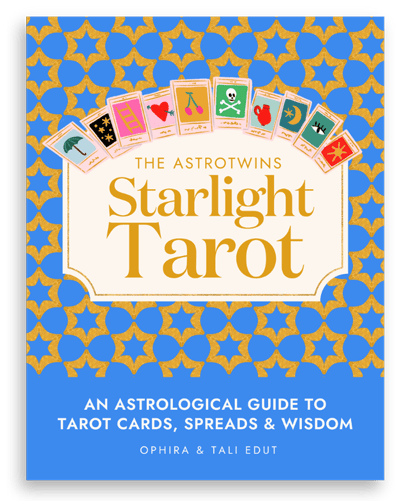 The AstroTwins bring your Tarot journey to life with Tarot spreads, history and empowering guidance.
Get the starlight Tarot