What's happening in astrology today
September 21 in the stars: Find out what's in store for you today in our daily horoscopes for Thursday September 21. Read the daily horoscopes for your Sun sign or rising sign (ascendant) to plan your day.
Visit our Cosmic Calculator section if you want to calculate your Rising sign or discover more about your personal astrology.
Your daily horoscopes for Thursday September 21, 2023

Aries (March 21-April 19) daily horoscope for Thursday September 21
Growth spurt alert! Today's stars set the scene for rapid expansion—if you're up for the challenge (we know you are). Buckle yourself in, and put the pedal to the metal. As long as you've got a firm grip on the wheel, you can make outstanding progress. In this case, fully committing means taking a supersized risk. You've got backup, Aries, thanks to the moon hovering in your adventurous ninth house. Connecting and collaborating with people from different corners of the globe is also a possibility. Bring on the virtual brainstorming sessions!

Taurus (April 20-May 20) daily horoscope for Thursday September 21
Unlock the vault, Taurus. Today's stars could conjure conversations that turn into confessionals. If you find yourself resisting, recognize that it's simply out of habit. Free yourself from this secret, and then lighten your psychic load. Meet up with a trusted friend or family member for dinner. At the very least, make a phone date tonight. Just make sure this person isn't involved in the situation at hand so they can be objective. Heads up: People could turn to you today like you're the in-house therapist. Be compassionate, but don't forget you've also got work to do!

Gemini (May 21-June 20) daily horoscope for Thursday September 21
The Gemini social butterfly is bursting out of its cocoon! Follow the urge to flutter around and immerse yourself in different scenes. You're a master at small talk, but take it to the next level today. Really listen to what people are saying, and don't be afraid to ask more personal questions. Delving deeper into dialogue could spark intriguing connections, and maybe even synergy on the love front. Already attached? View your partner through fresh eyes, like you would with someone you've just met. Stripping away assumptions could reveal a shared passion you never realized was there.

Cancer (June 21-July 22) daily horoscope for Thursday September 21
Mission: Impossible? No such thing, Cancer. Why burn yourself out stressing over a complicated situation when you can use that energy to work it out? Pause and take a look at the bigger picture. Then break it down into smaller chunks. When you categorize and create mini-milestones, you'll see it's not as daunting as you originally thought. Sure, it's a massive mission, but the journey of a thousand miles starts with a single step. It also wouldn't hurt to reach out for guidance. If funds allow, you might even hire a consultant or coach to help you draft out your action plan. Ready, set, strategize!

Leo (July 23-August 22) daily horoscope for Thursday September 21
Today's indulgent Sagittarius moon gives you cosmic clearance for more luxe in your life. You don't need to move into destructive terrain to enjoy indulgence, either. Treat yourself to a locally grown berry smoothie or a designer faux fur. With amorous Venus hovering in your sign today, you'll be anything but shy. Just make sure you know where to draw that line, Leo. If a PDA sesh starts to get hot and heavy, see that as your cue to get a room. Save the best for behind closed doors, and make your sweetie feel special—not like a showpiece.

Virgo (August 23-September 22) daily horoscope for Thursday September 21
Put down the vacuum cleaner and follow the muse, Virgo. Today's sweet angle between the intuitive moon and creative Venus sends your imagination soaring to new heights. If you can take a work-from-home day, all the better. Getting 'er done in your PJs works just fine for you. When you've got all your brilliant ideas and insights recorded and organized, then focus on scaling back the stuff in your space. Clearing away the clutter allows your energy to flow more freely. Take a peek at a Feng Shui bagua map for added intentionality.

Libra (September 23-October 22) daily horoscope for Thursday September 21
Flutter, flutter. Your social butterfly side is out in full force today, thanks to a harmonious moon-Venus angle in the most garrulous sectors of your chart. Being stuck behind a desk all day will feel like torture, so find ways to stay in motion. Hold a lunch meeting outside the office, have a brainstorming session in the park, take your laptop to a cafe to return emails. Friendly chitchat with a stranger could be surprisingly serendipitous. If you're curious about the book they're reading or where they got their trucker cap, don't be shy about asking!

Scorpio (October 23-November 21) daily horoscope for Thursday September 21
Three, two, one, indulge! Today's decadent moon-Venus angle gives you cosmic clearance to treat yourself to something luxe. Scan your current finances and see if your budget has some wiggle room for a few thrifting treasures or a new pair of boots. You can also upgrade in smaller ways. Pick up tonight's dinner ingredients at an organic farmstand or buy that deluxe coffee grinder you've been eyeing. Short on disposable income? Starting now, set aside a little each day to create your discretionary fund.

Sagittarius (November 22-December 21) daily horoscope for Thursday September 21
Authenticity is the name of your game, Archer, and when you're ready to live your truth, there's no holding you back. Today's sweet angle between the moon in your sign and Venus in your expansive ninth house activates your vivacious veracity. Own the choices you've made, the entanglements you learned from, the mistakes you wish you could take back. Your honesty and self-acceptance helps others become more compassionate with themselves. With all this judgment-free energy floating about, soulful bonding moments are ahead!
Read more Sagittarius horoscopes

Capricorn (December 22-January 19) daily horoscope for Thursday September 21
Life isn't all business, Capricorn, and today's moon-Venus trine invites you to tune in to your personal connections. Has it been a while since you met a close friend for dinner or just made plans to catch up on the phone? Scroll through social media: Someone you love might be struggling with an issue that you could easily mentor them through. On the flip side, don't let your pride get in the way of seeking guidance from the experienced people in your own contact database.
Read more Capricorn horoscopes

Aquarius (January 20-February 18) daily horoscope for Thursday September 21
Stop treating the VIPs in your life like your best-kept secrets, Aquarius! Today, the Sagittarius moon in your community corner sambas with Venus in your partnership zone, setting the stage for all sorts of mingling arrangements. That "perfect moment" to make introductions could be tonight's happy hour or a weekend hang. Get the wheels in motion today while you're feeling so open to playing entertainment director. With this festive energy flowing, get plans in motion for your first party of the fall season, whether you host a dinner at your place or gather everyone at a local venue for drinks and a show.

Pisces (February 19-March 20) daily horoscope for Thursday September 21
Today's stars encourage you to think about the energy you invest on the personal front. There are plenty of people you'd label as friends, Pisces, but how many of them do you feel a real connection with? If that soulful synergy isn't there, take a step back. Then make space for people with whom you have a mutual flow of give and take. Over the next few weeks, see what flourishes when you purposefully create time for a few key people. This could be habit-forming!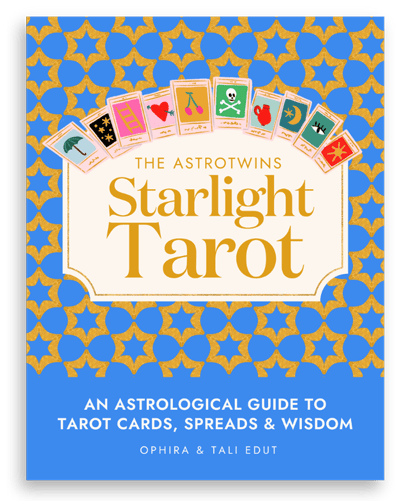 An Astrological Guide to
Tarot Cards, Spreads & Wisdom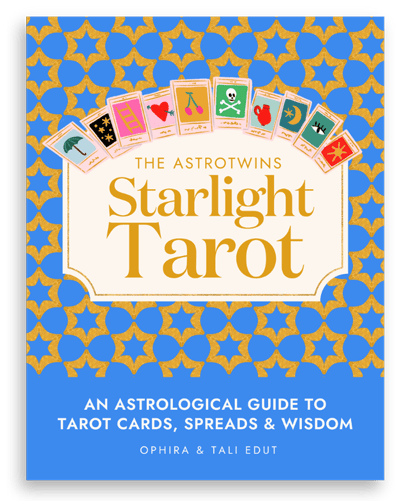 The AstroTwins bring your Tarot journey to life with Tarot spreads, history and empowering guidance.
Get the starlight Tarot