What's happening in astrology today
November 21 in the stars: Find out what's in store for you today in our daily horoscopes for Tuesday November 21. Read the daily horoscopes for your Sun sign or rising sign (ascendant) to plan your day.
Visit our Cosmic Calculator section if you want to calculate your Rising sign or discover more about your personal astrology.
Your daily horoscopes for Tuesday November 21, 2023

Aries (March 21-April 19) daily horoscope for Tuesday November 21
It's hard for an Aries to stop pursuing and let things come to you. But as your ruler, Mars, gets seduced by secretive Pluto today, a low-key approach is what's needed. Demanding people's attention is a dead-end tactic under this mashup, so switch gears by putting your magnetic mojo at the wheel. Beyond turning on the charm, boost your confidence by reminding yourself of your accomplishments. Staying grounded in your power will lure in someone who wouldn't previously give you the time of day. Score!

Taurus (April 20-May 20) daily horoscope for Tuesday November 21
If you're willing to speak from the heart, you could steer a relationship back into smoother waters today. While you're nervous about rocking the boat, honesty is the best policy under today's friendly angle between forthright Mars and intensifying Pluto. This advice comes with a disclaimer: Don't have your tete-a-tete in a public place! Once you've said your piece, the other person may also be candid with things that might be hard to swallow—especially if the walls have ears. Stay off the defensive and you'll grow, both as an individual and a partner.

Gemini (May 21-June 20) daily horoscope for Tuesday November 21
It may be hard to stop your mind from fixating under today's free-flowing angle between hard-driving Mars and obsessive Pluto. Channel your single-minded focus into a project and you'll elevate it to unimagined heights. Just be mindful not to direct that same intensity toward relationships or you're bound to overwhelm. Burn off excess energy at a cardio class or on a hard run. It'll dial down your fierceness to manageable levels, ensuring that your words don't get lost in translation.

Cancer (June 21-July 22) daily horoscope for Tuesday November 21
While you prefer to play it cool, your poker face could be misleading in all the wrong ways today. If you're pumped to get onboard with a plan, let your enthusiasm shine through today. With pumped-up Mars connecting to savvy Pluto, any intelligent feedback you can offer will be appreciated. Jump into a brainstorming session or offer feedback from your lived experience. You have something important to say, Cancer, and today, it could move the needle for everyone!

Leo (July 23-August 22) daily horoscope for Tuesday November 21
Don't minimize the minutiae today, Leo. Even if YOU think that something is inconsequential, other people are waiting for you to deliver the goods. If you want to maintain your rep as someone who can be counted on, hold up your end of the bargain. Instead of procrastinating on those nagging details, clear them off your plate. As much as you dread getting started, you'll feel massive relief once you finally check them off your list. Guilt, begone!

Virgo (August 23-September 22) daily horoscope for Tuesday November 21
A tough situation has been bringing you down, but if you look hard enough, you'll be able to find some levity in it. Humor has the power to heal. Lighthearted banter can also restore perspective and help build rapport with a new group of like-minded people. Perspective is everything, Virgo, so nab your friend with the great sense of humor and turn this melodrama into a comedy act.

Libra (September 23-October 22) daily horoscope for Tuesday November 21
We don't usually need to remind a Libra to stop and smell the roses, but today's frenetic Mars-Pluto mashup could find you spinning out about the thorny aspects of a situation. By fixating on what might go wrong, you're depriving yourself of priceless moments. What will get you out of that thought loop? Focusing on the present—and the people who are here with you right NOW. While you could be pining for the past (especially for a certain someone), don't let it drag you down. You can't change the circumstances, but you can choose how you react to them. Pamper yourself, and do something to lift your spirits today.

Scorpio (October 23-November 21) daily horoscope for Tuesday November 21
Mic drop! You'll have no shortage of audience appreciation today, thanks to a spellbinding sextile between your co-rulers, dynamic Mars and seductive Pluto. Seize the opportunity and share about a project that's near and dear to your heart. Don't worry that your passion will scare others away. The people who matter will jump right in and celebrate your success. Better yet? Your confidence could attract a promising collaborator.

Sagittarius (November 22-December 21) daily horoscope for Tuesday November 21
Pay attention to subtle (and not-so-subtle) cues from the universe. Today's intuition-boosting mashup of Mars and Pluto gives you a direct channel to your guides. A book may "fall off the shelf" with the very passage you need to read, or angel numbers pop up every time you look at your phone. If you're having trouble connecting to your creativity, take a beauty break. Wander through an artsy bookstore or boutique; sit at a cute cafe. A 15-minute closed-eye meditation can get the inspiration flowing, too!
Read more Sagittarius horoscopes

Capricorn (December 22-January 19) daily horoscope for Tuesday November 21
Drop the soft sell, Capricorn, and stop waiting for other people to notice all your hard work. Taking a polite, almost passive approach to getting others onboard with your vision, won't get you anywhere. You wholeheartedly stand behind your idea, and expressing your bubbling enthusiasm will spark people's interest. Don't be afraid to be bold in your delivery. If you want others to sign on, they need to feel how passionately you believe in it. That alone will inspire confidence!
Read more Capricorn horoscopes

Aquarius (January 20-February 18) daily horoscope for Tuesday November 21
Who are the most well-connected friends in your contacts? As bold Mars connects to potent Pluto, you may need to ask for an assist to advance one of your goals. If you don't have a VIP power player to call on, consider volunteering your time or skills somewhere that will allow you to rub shoulders with influential types. Donate a few hours to a cause you care about or pitch in on a project that connects you with some movers and shakers. One way or another, your generosity will be rewarded.

Pisces (February 19-March 20) daily horoscope for Tuesday November 21
Widen your social circle today, Pisces. With novelty-seeking Mars fist-bumping investigative Pluto, it will be as expansive for your career growth as it is for your perspective on life. Take a breather from your go-to-crew and devote some time getting to know a new group. Breaking off on your own gives you an opportunity to reveal aspects of your character you might normally keep to yourself. With new people you can be whoever you like—they have no frame of reference to judge you against. Play with your personality!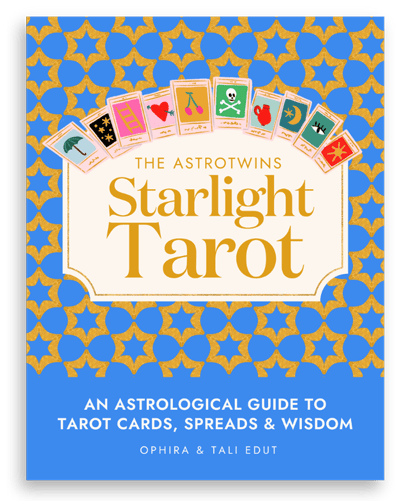 An Astrological Guide to
Tarot Cards, Spreads & Wisdom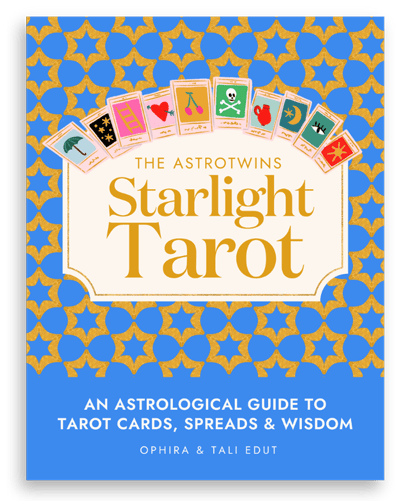 The AstroTwins bring your Tarot journey to life with Tarot spreads, history and empowering guidance.
Get the starlight Tarot