What's happening in astrology today
November 15 in the stars: Find out what's in store for you today in our daily horoscopes for Wednesday November 15. Read the daily horoscopes for your Sun sign or rising sign (ascendant) to plan your day.
Visit our Cosmic Calculator section if you want to calculate your Rising sign or discover more about your personal astrology.
Your daily horoscopes for Wednesday November 15, 2023

Aries (March 21-April 19) daily horoscope for Wednesday November 15
The sky's the limit when it comes to your dreams today, Ram, so spritz a little metaphorical Miracle-Gro on them! With the moon and Mercury in unbound Sagittarius putting the spurs to your expansive ninth house, you could experience quantum growth without even trying. Simply by staying open to "what is" can be a major game-changer. And widen your viewfinder. Opportunities could come from random corners of the globe. While you don't have to move to Madrid, your dream client could be based there!

Taurus (April 20-May 20) daily horoscope for Wednesday November 15
You might not be able to hold in a secret today, thanks to the candid Sagittarius moon wakeboarding alongside Mercury in your uber-private eighth house. But watch for any spontaneous urges to just blurt it out to the next person who crosses your path. That would NOT be well advised, Taurus. Rather, think about who you know you can trust, then reach out and see if they're free to meet up after work. You've waited this long, so yes, you CAN hold out a little longer!

Gemini (May 21-June 20) daily horoscope for Wednesday November 15
You'll be in your outgoing, extroverted element today as the unfettered Sagittarius moon rolls alongside your ruler, loquacious Mercury—and through your seventh house of interpersonal relationships, no less. Striking up conversations with intriguing people could prove highly rewarding. Don't put any artificial limits on it—unless you're in a committed relationship and you sense someone wants to get to know you better…that way. If you are attached and need to have a serious talk, find a humorous way in and trust it'll go well.

Cancer (June 21-July 22) daily horoscope for Wednesday November 15
Take time today to do something that makes you feel good from the inside out. With the Sagittarius moon meeting logical Mercury in your sixth house of wellness and self-care, a little pampering might be the very thing to loosen those knots in your body—and in your mind. If you've been freaking out over a deadline or a sticky situation, you might have an easier time solving it after a deep-tissue massage (than another hour staring at a screen). Clearing your mind even briefly can restore your calm and help you cope with the stress.

Leo (July 23-August 22) daily horoscope for Wednesday November 15
As IF you needed an excuse to be a little self-indulgent! Today, the moon and Mercury in devil-may-care Sagittarius moon prod you toward (moderate) decadence. Can you slip into work late? It's a perfect morning for lolling at home in the kitchen or, if you've got a sultry roommate, lingering in bed. No one needs to know you WEREN'T at the dentist's office. See if you can rejig your work lineup to focus on more imaginative projects. With your fifth house lit up, you'll be a creativity ninja!

Virgo (August 23-September 22) daily horoscope for Wednesday November 15
With the moon and your ruler, Mercury, linked up in spontaneous Sagittarius and your fourth house of home and family, you might get a wild hare to visit a relative you haven't seen in forever, or send a text to your college roomie. You're feeling sentimental yet daring, making this a perfect time to do something you'd otherwise drag your feet over—and then probably never get around to doing. A little impulsiveness can do a world of good for your structured sign!

Libra (September 23-October 22) daily horoscope for Wednesday November 15
Flap those social-butterfly wings, Libra! The moon and Mercury in unfettered Sagittarius are flitting through your expressive third house, putting you in your garrulous air-sign element. You may get beyond restless parked at your desk. See if you can't shuffle your to-do list and take your work to a cafe or a co-working space. Or follow the spontaneous vibes and invite a prospective collaborator to meet for coffee. When you're feeling this open, brainstorming could bring a downpour of next-level ideas.

Scorpio (October 23-November 21) daily horoscope for Wednesday November 15
Can you afford to loosen up on the purse strings just a bit today, Scorpio? With the spontaneous Sagittarius moon meeting bean-counting Mercury in your second house of practical luxury, a little upgrade will go a long way toward increasing your comfort. Take a quick review of your current financial status. If you're ahead of the game this month, why not go ahead and splurge? We're not talking about a couture shopping spree; just getting the larger matcha latte or sashimi platter can feel like a treat.

Sagittarius (November 22-December 21) daily horoscope for Wednesday November 15
You won't be able to rein yourself in today, Sag, so don't even try. You're all about authentic self-expression, and with the moon connecting to unbridled Mercury in your candid sign, you're eager to pour your heart out to someone. One small suggestion: Remember that other people have things they want to communicate, too, so don't hijack the talking stick. And don't be so eager to blurt out your next bit of news that you miss something important that someone else just shared.
Read more Sagittarius horoscopes

Capricorn (December 22-January 19) daily horoscope for Wednesday November 15
Ease off the professional accelerator a bit today. You don't always have to be "doing," you know. There's a world of benefit to be had in simply "being." For your driven sign, however, that might require a little instruction. Take mini breaks throughout the day to get some fresh air and maybe slip on the headphones and listen to a guided meditation. Or just take the time to have meaningful banter with some favorite coworkers and keep those wheels greased.
Read more Capricorn horoscopes

Aquarius (January 20-February 18) daily horoscope for Wednesday November 15
You don't have to "work" on your relationship (or dating efforts) every minute of every day, Water Bearer! Sometimes, the most exciting things happen when you're not trying to micromanage life. Today, with the moon and playful Mercury traipsing through your social sector, let your emphasis be on the easy flow between your actual buds or the friendship aspect of your partnership. Inviting some mutual pals to join you after work can take some pressure off a simmering issue!

Pisces (February 19-March 20) daily horoscope for Wednesday November 15
Most people appreciate your gentle, cooperative nature, Pisces, but few are aware of the intense emotional powder keg that lies just beneath the surface. And fewer still understand that when you've got a powerful personal goal, no one and nothing can stop you from attaining it. Today, as the moon and Mercury unite in liberated Sagittarius and your ambitious career sector, you'll get clarity around a professional objective AND have the clear vision to get there. Shift into drive and go!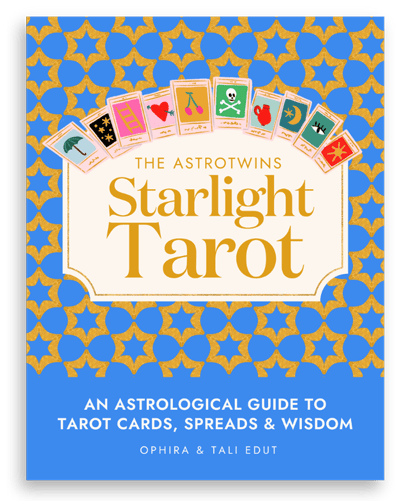 An Astrological Guide to
Tarot Cards, Spreads & Wisdom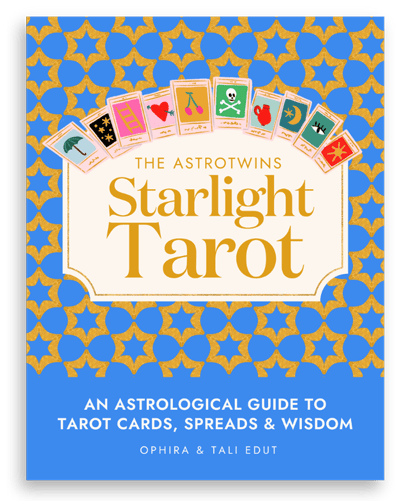 The AstroTwins bring your Tarot journey to life with Tarot spreads, history and empowering guidance.
Get the starlight Tarot