What's happening in astrology today
November 8 in the stars: Find out what's in store for you today in our daily horoscopes for Wednesday November 8. Read the daily horoscopes for your Sun sign or rising sign (ascendant) to plan your day.
Visit our Cosmic Calculator section if you want to calculate your Rising sign or discover more about your personal astrology.
Your daily horoscopes for Wednesday November 8, 2023

Aries (March 21-April 19) daily horoscope for Wednesday November 8
Even the zodiac's warrior has to concede that, ultimately, love wins! At least, it will finish in the money starting today, when amorous Venus sails into Libra and makes big waves in your seventh house of partnerships. From now until December 4, your intimate life will be ablaze with desire—AND fulfillment! Single or attached, you'll experience an undeniable shot of love as vixen Venus beckons. A casual fling can magically morph into the real thing. In a LTR? With proper light, water and TLC, your union could deepen or, if it's been idling in neutral, reignite.

Taurus (April 20-May 20) daily horoscope for Wednesday November 8
Put self-care on the calendar—as often as possible! You may not need a reminder now as your ruling planet, decadent Venus, sweeps into Libra and your sixth house of health and service until December 4. The next few weeks are perfect for pampering and taking care of all those things that fall to the bottom of the priority list. Massage and spa pedicures are a good start, but this is also the time to take care of all your health concerns, whether you're treating symptoms or using preventative medicine (like acupuncture or herbs) to keep your mind and body in tiptop shape. Regular exercise, nutritious meals and sufficient hydration are the most holistic ways to get your gorgeous glow on!

Gemini (May 21-June 20) daily horoscope for Wednesday November 8
Loafers on terra firma? Maybe for now. Today, when amorous Venus rocks your fifth house of romance, you're likely to get zinged by one of Cupid's spirit-lifting arrows. Single Gems who've been wondering when love was going to arrive can pirouette back into the dating game. But don't wait for amour to find you. Get proactive! Check out new features on your dating apps, change your search parameters, get out more in IRL and flex those flirting muscles. Couples will enjoy a romantic reboot between now and December 4. Put more playtime and dress-up dates on the shared calendar.

Cancer (June 21-July 22) daily horoscope for Wednesday November 8
It's hardly breaking news to a Cancer, but with Venus—goddess of luxury and romance—camping out in your fourth house of foundations and family, home is where your heart will be until December 4. While you COULD just hide out under a cashmere throw the whole time, this isn't an excuse to hibernate. When you inspect your digs through beautifying Venus' eyes, you may be inspired to implement some of the decor inspo that you've gathered on Pinterest. Coupled Crabs could turn this into a joint project or, if you live separately, to start getting cozier in each other's respective dens.

Leo (July 23-August 22) daily horoscope for Wednesday November 8
Today, vivacious Venus strides into Libra and your communication corner until December 4, cranking up your magnetism to immeasurable levels. Self-expression is the theme of these next few weeks—with Venus' signature seduction and flair for fashion. Got a big pitch to make to clients? Want to update your social media feeds? Have a webinar you'd love to get off the ground? Yes, yes and YES to all the above! Keep an open mind when it comes to dating and forming new friendships. Some very different types could spark your interest—and some surprising synergy.

Virgo (August 23-September 22) daily horoscope for Wednesday November 8
Fiscal restraint is a good thing, but today, when luxury-loving Venus lopes into Libra and your material-minded second house until December 4, the urge to splurge may prove irresistible. An unrestrained retail-therapy spree isn't recommended, however. For starters, there's the matter of the credit card bill. For another thing, the minute you cut the tags off your new treasures, they'll lose some of their shimmer. (That's just how brain chemistry works). So make a deal with yourself, o' analytical one. Home in on a few objects that make your heart sing every time you see them. Research prices and find THE best deal. Set a budget…and over the coming four weeks, let yourself indulge! Just make sure things are as practical as they are beautiful.

Libra (September 23-October 22) daily horoscope for Wednesday November 8
Your radiance becomes spellbinding today as your galactic guardian, Venus, lopes into Libra until December 4. Over these next few weeks, spend a little more time on your appearance, whether you're experimenting with makeup or pulling colorful looks. Venus' annual cruise through your sign serves a reminder (if you need it) that when you look your best, your confidence surges—and THAT can have a direct effect on every aspect of your life. Single Libras: Be proactive in your search for love, but don't let anyone tamp down your individual spirit. Attached? Add more romantic surprises into the mix, perhaps some wardrobe and lingerie updates.

Scorpio (October 23-November 21) daily horoscope for Wednesday November 8
Life might get a little surreal over the next few weeks with dreamy Venus drifting into Libra and sprinkling her special blend of pixie dust in your twelfth house of escape. Until December 4, visions, daydreams and epiphanies might be more appealing than ordinary life as the line between fantasy and reality blurs. That's not a bad thing! When it comes to creative and spiritual pursuits, you'll be in constant communication with the muse. Romantically, Venus could sweep you into a fairy-tale mindset. Turn inward and listen to your intuition. If that's not forthcoming, however, don't don the rose-colored glasses. Get the facts before falling in deeper!

Sagittarius (November 22-December 21) daily horoscope for Wednesday November 8
There's no question which will win out in the "style versus substance" contest over the coming few weeks. As idealistic Venus strides into Libra and your progressive eleventh house until December 4, you'll be far more attracted to a person's intellect and ideals than what's on the surface. (Though knowing you, you'll still give that "packaging" a once-over). During this four-week cycle that emphasizes communication and connectivity, your biggest turn-on will be deep dialogues, brilliant banter and sparkling wit. Couples will enjoy spending more playtime together, perhaps organizing a brainy team and becoming regulars at the local pub's trivia night.
Read more Sagittarius horoscopes

Capricorn (December 22-January 19) daily horoscope for Wednesday November 8
Business and pleasure: the perfect Capricorn cocktail! Today, social mixologist Venus shimmies into Libra, stirring up your tenth house of career until December 4. Since she IS the planet of romance, you might feel sparks with someone you keep bumping into at industry events. This is also an opportunity to become chummier with a few coworkers. It's good for morale, plus you might have a lot more in common that you realize. (After all, where else do you spend 40 hours a week?) Venus amps up your creative juices, so try approaching a situation that has you stymied from a different perspective. You can seal your rep as the office genius!
Read more Capricorn horoscopes

Aquarius (January 20-February 18) daily horoscope for Wednesday November 8
Don't impose limits or boundaries on love when idealistic Venus lands in Libra and your house of worldly expansion today. Single Aquarians should stay open about potential prospects between now and December 4. Older, younger, different background, gender or religion: If you feel a spark, pursue! Attached Aquarians can reconnect by planning a couple's getaway—maybe one featuring a class or workshop (academic or perhaps something a little steamier). Regardless of your relationship status, you'll appreciate having the freedom to stretch in new directions. With the love planet in this jet-setting zone, long-distance needn't be a deal breaker. This can make you a more global citizen!

Pisces (February 19-March 20) daily horoscope for Wednesday November 8
Close your door, pull down the shades… Things are about to get a whole lot steamier starting today as vixen Venus shifts into Libra and vibrates through your seductive eighth house until December 4. Whether you're single or happily attached, these next few weeks can help you steer a relationship into deeper waters. Need to get your groove back? Start with gentle movement, like yoga. (Some Pisces may find burlesque or partner-dancing more to their liking.) Creatively, you'll do some incredible work behind the scenes. Leave lots of white space on the calendar. The muse might even wake you in the middle of the night after sending you inspiration in a dream!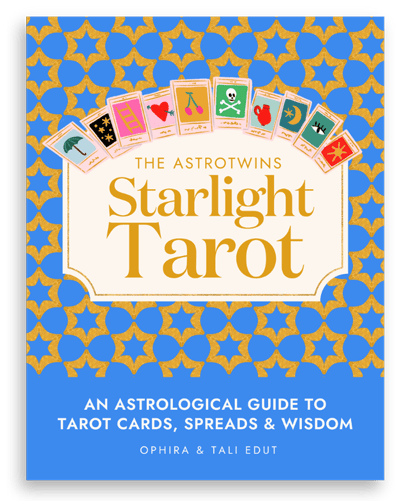 An Astrological Guide to
Tarot Cards, Spreads & Wisdom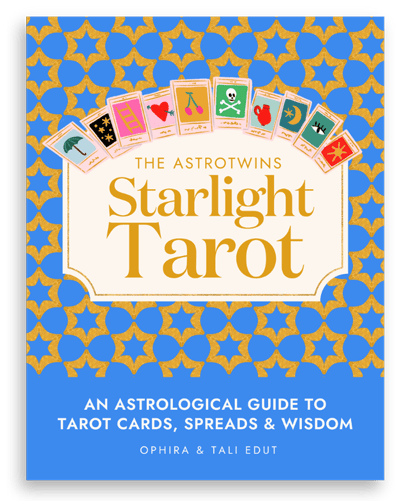 The AstroTwins bring your Tarot journey to life with Tarot spreads, history and empowering guidance.
Get the starlight Tarot