What's happening in astrology today
September 13 in the stars: Find out what's in store for you today in our daily horoscopes for Wednesday September 13. Read the daily horoscopes for your Sun sign or rising sign (ascendant) to plan your day.
Visit our Cosmic Calculator section if you want to calculate your Rising sign or discover more about your personal astrology.
Your daily horoscopes for Wednesday September 13, 2023

Aries (March 21-April 19) daily horoscope for Wednesday September 13
Today's attention-getting sync-up of the moon and retrograde Mercury in your admin house can help you organize a scattered project or wrestle a questionable mission into some sort of plan. But first, think it through (again) to make sure this is viable and that your heart is still in it. Things shift, and under this quicksilver energy, you might change your mind several more times. Don't worry about adding bells and whistles yet. Start with the basics, and slowly build from there.

Taurus (April 20-May 20) daily horoscope for Wednesday September 13
Today, the moon syncs up with cerebral Mercury, who is retrograde in your creative sector, which might be just what you need to get yourself out of a rut. With a little flexibility, you could find truly innovative ways of handling some "same-old" tasks that have become a bit rote. By leaning into original approaches, you won't just keep yourself motivated—and entertained—but you could hit some far more efficient methods that save you time and the company money! This is also a great day to hit pause and go enjoy some playtime. The epiphany you were hoping for could arrive when you're walking back from a lunch date or a mani-pedi!

Gemini (May 21-June 20) daily horoscope for Wednesday September 13
Before you read someone the riot act today, stop and try to imagine the situation from their point of view. Everybody makes mistakes now and then, and if this person truly did their best, cut them some slack. Your astral administrator, Mercury, is still retrograde for two more days, and it's traveling in sync with the sensitive moon. A hardcore approach could backfire, but so could a lenient one. Let them know that this doesn't mean mediocre work is acceptable, but that you understand they gave it their best shot. Then see how you can help them do better the next time.

Cancer (June 21-July 22) daily horoscope for Wednesday September 13
No matter what you're organizing—from an office birthday party to a client meeting to after-work drinks—think in terms of being MORE inclusive than less. With the moon greeting outgoing Mercury in your social sector, people will surprise and delight (rather than annoy and disappoint) you today! Chat up strangers, ask random questions and definitely don't cling to the "usual suspects." Synergies await! But that doesn't mean you should throw away the guest list altogether. Mercury is still retrograde, and you don't need a random disruptor—or someone you have "a past" with—spoiling the fun.

Leo (July 23-August 22) daily horoscope for Wednesday September 13
Where is the money hiding, Leo? A little scrutinizing can reveal missed opportunities as the Virgo moon connects to Mercury retrograde in your second house of income and values. While you might discover a large bill in the pocket of those jeans in your laundry hamper, what's more likely is that you've been leaking cash on forgotten subscriptions. Trimming back might seem like a small geature, but those expenses add up! On the other hand, if you've been overly frugal, make sure your scarcity mindset isn't causing you to miss an important investment opportunity

Virgo (August 23-September 22) daily horoscope for Wednesday September 13
The moon is in Virgo today, putting you in optimistic spirits but—as tempted as you might be—don't rush through tasks,. With Mercury retrograde in your sign for two more days, it's almost too easy to misread a situation. Rather, take your time and dot every "i" and cross every "t." You don't know who will be reviewing your work, but showing people your precision and ability to home in on the smallest errors could impress the right person today!

Libra (September 23-October 22) daily horoscope for Wednesday September 13
Hello, psychic hotline? Your intuitive powers are in rare form today as the moon aligns with retrograde Mercury in your dialed-in twelfth house. You don't have to let people know where your extra-sensory perception is coming from; they might not believe you or understand how spot-on it can be. Just flash your best Mona Lisa smile and keep 'em guessing. But anyone who really knows you will know exactly what's going on!

Scorpio (October 23-November 21) daily horoscope for Wednesday September 13
Proud Scorpio, you never want to cling so hard to people that they can't breathe—or make the mistake of thinking that you can't function on your own. But today, you could easily lose sight of your own center as the moon meets up with Mercury retrograde in your communal eleventh house. One of your go-to's might have to bail, or someone you've counted on in the past suddenly starts impersonating a ghost. Remember: No one can fill every role for you, Scorpio. Branch out and see what amazing new people you can attract!

Sagittarius (November 22-December 21) daily horoscope for Wednesday September 13
Eyes on the prize, Sagittarius—or at least the general direction of where that treasure might be found. Today's connection of the Virgo moon and Mercury retrograde could bring you closer to one of your important career goals. Take just a little more time to make sure you've caught every nano-error and polished this thing to a mirrored surface finish! With focused effort, you can get this thing out the door and that much closer to bringing the kudos you clearly have earned!
Read more Sagittarius horoscopes

Capricorn (December 22-January 19) daily horoscope for Wednesday September 13
Straddle that line between being an upbeat, optimistic factor in someone's life and not minimizing the painful things they might actually be going through. Today, as the moon in your visionary ninth connects to Mercury retrograde, you can find legit things to shore people up. But before you grab the pompoms and play cheerleader, give them a chance to vent and express their grievances. When you do respond, be sure to acknowledge what they shared.
Read more Capricorn horoscopes

Aquarius (January 20-February 18) daily horoscope for Wednesday September 13
Skip out on noisy gatherings and dodge anyone you know will engage you in mindless small talk today. With retrograde Mercury conjoined with the Virgo moon in your intimate eighth house, you'll be happiest immersed in deep, meaningful dialogue, perhaps with someone you've been hoping to get to know better. Meet your BFF for happy hour—but good luck finding a quiet corner—or chat up someone you keep bumping into but never actually talk to. Explore possible synergies!

Pisces (February 19-March 20) daily horoscope for Wednesday September 13
Pool your resources with some other clever people today and make easy work of your assignments! With the moon mashed up to Mercury retrograde, you could discover collaboration opportunities right under your nose. No rush to formalize anything, especially with Mercury in reverse until Friday. But do engage people in meandering philosophical conversations just to prime their mental pumps. Call a brainstorming meeting or go out to lunch with some colleagues you've wanted to get to know better. You may discover answers to questions you didn't even know you had!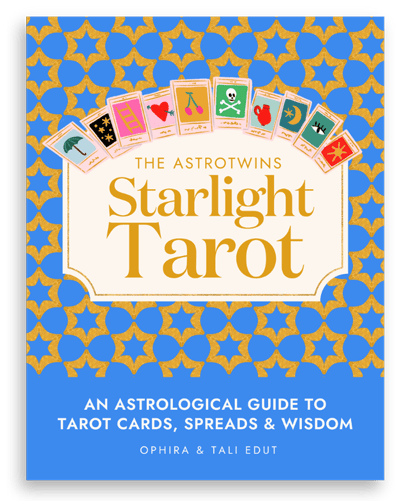 An Astrological Guide to
Tarot Cards, Spreads & Wisdom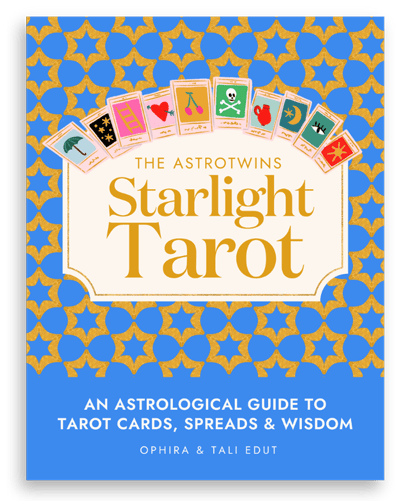 The AstroTwins bring your Tarot journey to life with Tarot spreads, history and empowering guidance.
Get the starlight Tarot