Dig your way through the data and figure out who deserves forgiveness (and who needs to an apology)? After ten weeks of backing up through Gemini, Mars retrograde is over. Where do you go from here?
Mars, the planet of lust, combat and motivation is ending a world-rocking retrograde, which may have been the only "red wave" that actualized in 2022. (Phew…yes, we said it.)
After all the double-talk and WTF head trips, getting realigned could take a minute. Fortunately, Mars hovers in Gemini until March 25, 2023, setting the stage for healing—but frank—communication that can help us all depolarize.
So Mars retrograde is over–when did it begin?
Mars first parked in Gemini on August 20, 2022, bringing a flurry of excitable interactions.
Sidenote: This was the red planet's first visit to the sign of the Twins since March 2021.
On October 30, 2022, Mars flipped into its retrograde—and in tea-spilling Gemini, it created quite the media circus. (If you didn't have at least one day where you swore off your newsfeed, we'd be shocked.)
Fortunately, Mars retrograde is over on January 12, 2023, when Mars does an about-face and resumes direct motion.
But it ain't over 'til it's over!
The frenetic planet continues its journey through Gemini until March 25, 2023. Conflicts that have been storming away since late October could finally find resolution over the next two and a half months. But first—you're going to have to talk it out.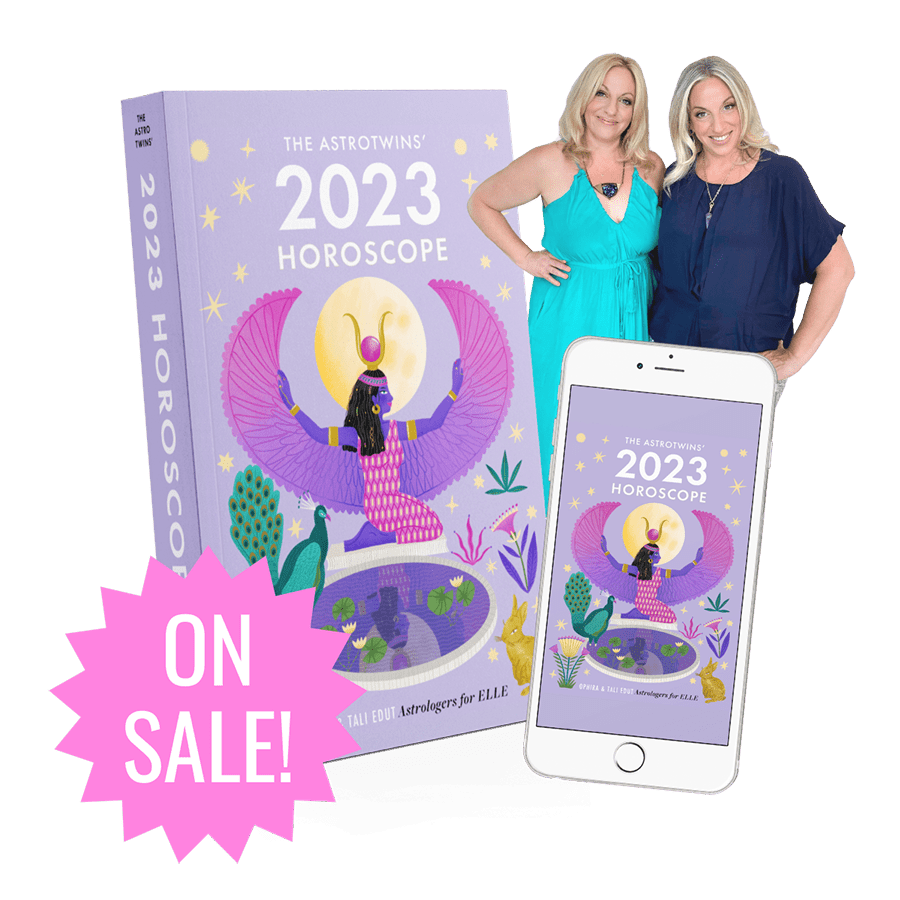 Get your yearly astrology forecast in The AstroTwins 2023 Horoscope!
When is Mars in retrograde again?
Is Mars in retrograde again soon? Good news: No!
Every two years, Mars pivots retrograde for about seven weeks, which keeps it locked in one or two signs for seven months. Mars typically cruises direct through the zodiac signs, spending about eight weeks in each.
Renegade Mars was last retrograde in its home sign of Aries, from September 9 to November 13, 2020. (The red planet had an extended circuit through fire sign Aries from July 27, 2020 to January 6, 2021.) We felt the combative effects of Mars double-strength then! Clashes between police and statue-toppling protestors became heated and violent during that period. The very last day of that Mars in Aries is now the infamous insurrection of the U.S. Capitol, aka, January 6th.
Now that the 2022-2023 Mars retrograde is over, there is no Mars retrograde for the rest of 2023!
The next Mars retrograde isn't until 2024!
The red planet will spin back through dramatic Leo and emo Cancer from December 7, 2024 to March 1, 2025. We can't exactly say we're looking forward to that one.
What happens when Mars is in retrograde?
When Mars flips into reverse every other year, it can turn us into unnecessary daredevils. Deprioritizing personal safety? Bad idea. This is not the time to take uncalculated risks.
The 2022-23 Mars retrograde in Gemini
While Mars was in mouthy Gemini, one nasty tweet or snarky comment could have torched a bridge to the ground. Did you get involved in gossip or trusting the wrong people? We hope you were able to distance yourself from shade throwers and nonstop complainers.
Protecting your name— and your identity—is crucial during a Mars retrograde in Gemini!
What's next for your zodiac sign, now that the Mars retrograde is over? Scroll to the end of this article for your horoscope for Mars direct in Gemini.
But first, what sign is Mars in next?
Here are the zodiac signs Mars travels through in 2023 (all times Eastern US Time Zone)
GEMINI: January 12 (3:56 PM) to March 25 (7:45 AM)
CANCER: March 25 to May 20 (11:31 AM)
LEO: May 20 to July 11 (12:11 AM)
VIRGO: July 11 to August 27 (9:20 AM)
LIBRA: August 27 to October 12 (12:04 AM)
SCORPIO: October 12 to November 24 (5:15 AM)
What's up for relationships, now that the Mars retrograde is over?
Two is the magic number again as passionate Mars blazes forward in persuasive Gemini. After months of resistance, the tension clears. It won't take much convincing to get people on board with your grandiose schemes.
But here's the catch: If you want to maintain their trust, make sure you can deliver the goods! The red planet is spending a rare seven months in Gemini, the sign of the Twins—as opposed to its usual seven or eight weeks—so there's no wriggling out of any promises, at least not without a penalty.
Reminder: Mars began its transit in Gemini on August 20, 2022, and remains here until March 25, 2023. Between now and the start of spring, carefully-vetted dynamic duos could take flight. Caution: This transit can also bring out the fast-talking charlatans and devil's advocates who want to argue for argument's sake, or worse!
Your horoscope for January 12, 2023, the day the Mars retrograde is over, and for its direct motion until March 25.
In this Article
Aries (March 21-April 19)
Rams have reason to celebrate, as your cosmic ruler ,Mars, wakes up from a 10-week retrograde. Your gift of gab, which may have gone on hiatus this fall, is back with a vengeance, as the red planet powers forward in your communication house. Use your powers of persuasion to sell people on an idea—just make sure the end result benefits everyone equally. Between January 12 and March 25, you can make huge strides on a writing project or find new ways to participate in the local scene. A conflict with a neighbor or sibling could also iron out now that the Mars retrograde is over—but only if you're willing to be direct.
Taurus (April 20-May 20)
Keeping your nose to the grindstone has not been easy since motivator Mars went into sleep mode on October 30. Endless distractions disrupted your focus, and worries about money may have kept you tossing and turning. But when the Mars retrograde is over on January 12, the red planet ignites your ambitions and opens a powerful window for your career! While this cycle wages on until March 25, take more initiative at work or with your own moneymaking ventures. Your tenacity is strong, so don't back down from your beliefs. By spring, your naysayers may become your loudest superfans!
Gemini (May 21-June 20)
With red-hot Mars cruising through your sign since August 20, your passions have definitely been ignited. But when the power planet hit snooze on October 30 and slipped into a retrograde nap, you were left wondering why you started all these crazy projects in the first place. Don't give up! Motivation returns with a vengeance on January 12 when the Mars retrograde is over—and lucky you! Mars powers forward through your sign until March 25. Pick up a sidelined mission and spin it into gold!
Cancer (June 21-July 22)
Who can you trust? It's been kinda tough to tell since October 30, when combative Mars flipped retrograde in your twelfth house of subterfuge. A presumed ally may have shown their true colors or simply disappeared from contact altogether. (Huh, wha?) Mars snaps back into direct motion on January 12, shedding light on these enigmas. The Case of the Evaporating Friendship will be cracked soon, and hopefully it's water under the bridge. But if you need to grieve or heal, get those emotions out in the open until March 25.
Leo (July 23-August 22)
Social distancing may not be strictly mandated these days, but ever since feisty Mars turned retrograde in your collaboration corner on October 30, you've been less of a joiner. That "lone lion" phase wraps today as the red planet corrects course. Between January 12 and March 25, synergies blossom wherever you turn, double-tap or plant your feet. If a joint venture has been stalled, it should pick up steam quickly now. Get ready for a busy start to your Q1!
Virgo (August 23-September 22)
Your quest for the brass ring may have hit a few speedbumps when go-getter Mars turned retrograde in your career zone on October 30. Take heart…and take charge! On January 12, the red planet makes a U-turn, restoring you to powerhouse status. Better still? The red planet remains strong in this position until March 25, providing ample time to place the crown back on your head. Since Mars rewards action, don't sit back on your throne. Ready, set, pursue!
Libra (September 23-October 22)
Oh, the places you'll go! As restless Mars rouses from a retrograde that began on October 30 it wakes up your wanderlust. As the red planet goes full-steam ahead through your worldly ninth house, stalled travel plans pick up. Airline tickets are not required though! Send out the Zoom invites and get plans cooking with your contacts overseas now that the Mars retrograde is over.
Scorpio (October 23-November 21)
No more secrets, Scorpio! Okay, you can keep a FEW of them. But you might not want to starting January 12, as forthright Mars spins out of a 10-week retrograde and powers forward through your intimate eighth house. Holding cards too close to your vest could spell "missed opportunity" between now and March 25. So at the very least, let people know that you're interested in what they're offering. It's not about keeping the upper hand now, it's about creating a deal worth shaking on, now that the Mars retrograde is over.
Sagittarius (November 22-December 21)
Clash and learn? Epic meltdowns could evolve into golden lessons today as combative Mars wraps up a 10-week retrograde in Gemini and your relationship house. In the days ahead, a win-win compromise may emerge with someone who's been stubbornly digging in their heels since October 30. In certain cases, the best course of action is: detach and move on. Stay open to surprise. With Mars powering forward through Gemini until March 25, your love story could go from mild to "muy picante" before spring even begins!
Capricorn (December 22-January 19)
Technically, your Peloton works as a coat hanger and your handheld weights as doorstops, but return them to their original purpose when the Mars retrograde is over on January 12. Energizer Mars rouses from its 10-week retrograde, waking up your inner wellness warrior. As the red planet powers forward through your salubrious sixth house until March 25, winter workouts become the perfect antidote to the blues. Who in your crew might want to get in on the healthy living game? Bring on the accountability buddies!
Aquarius (January 20-February 18)
An exciting storyline is one thing, but since crazymaker Mars turned retrograde on October 30, your life could be verging on daytime Emmy nominee. Fortunately for you, the red planet corrects course on January 12, adjusting levels to something more, how shall we say, sustainable. Romance has been a roller coaster for many Water Bearers over the past few months, but take heart. You can make up for lost time as Mars powers forward through your fifth house until March 25. Repost your dating profile or enjoy a sultry reawakening with the one you adore. Step one now that the Mars retrograde is over: Address the elephant in the room!
Pisces (February 19-March 20)
All has NOT been quiet on the Pisces homefront since Mars turned retrograde on October 30. Between putting out family fires or tending to a relative's urgent (and demanding!) needs, it's been…a lot. Exhale, Fish. Beginning January 12, Mars corrects its course, piloting steadily through your domestic fourth house until March 25. Extend olive branches now that the Mars retrograde is over, and wrangle roomies back into a cooperative household plan. (A chore chart never hurts). If you're selling property or gearing up for a move, Mars hastens the process!
Feature art by Rosie Dienhart
Find out in The AstroTwins 2023 Horoscope — and plan it by the planets all year long!